Comic-Con at Home Line-Up: All the Panels Streaming on Wednesday, July 22
San Diego Comic-Con's Comic-Con at Home begins on Wednesday, July 22, when the first of the panels will be streaming on YouTube. Though the first day of panels does not have star names like Charlize Theron, Maisie Williams, and the cast of The 100, it does offer plenty for fans who want to think a little more deeply about comic books, TV, and movies. Particularly, educators may enjoy a number of panels about how to bring graphic novels into classrooms.
To access any of the Wednesday line-ups of panels, all users have to do is visit the Comic-Con website, where they can see the full list of panels over the next five days. Each of these has a YouTube link that fans can follow and where they can watch that talk from the time given.
All the Comic-Con at Home panels streaming on Wednesday, July 22
All times PDT (seven hours behind GMT/UTC)
3 p.m.: Comics in the Classroom Ask Me Anything: Pick the Brains of Teachers, Administrators, Creators, and Publishers
Teachers collected questions on social media from teachers, parents, and librarians about all things comics in the classroom and posed those questions to a panel of writers.
3 p.m.: GeekED: Re-storied: Re-imagining creative privilege
Professors and creatives discuss the increase of narrative pieces about people with diverse experiences.
3 p.m.: Teaching and Learning with Comics
Teachers and university professors discuss the theory and practice of teaching using comics.
3 p.m.: The Power of Teamwork in Kids Comics
Kids comic book writers discuss collaboration.
4 p.m.: Books for All: It's Time to Redefine How We Share Books With Kids
Teachers, comic creators, and creatives discuss how teachers, librarians, creators, and parents can share impactful and diverse comics with kids of all ages.
4 p.m.: Comics as a Conduit
Authors discuss comic books that tackle real-world issues.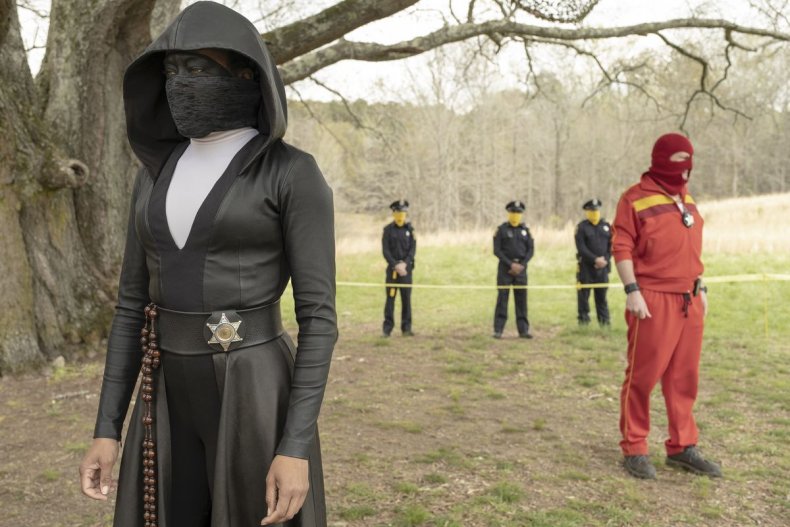 4 p.m.: GeekEd: Watchmen and the Cruelty of Masks
Academics on the Watchmen the comics and the HBO show, and what it teaches us about the dangerous power of wearing a mask.
4 p.m.: License to Thrill: Graphic Novel Adaptations for Kids
Authors talking about adapting works into graphic novels for children.
4 p.m.: Make Programming Your Superpower!
Librarians discuss how they approach creating effective and engaging programs for youth of different age groups.
5 p.m.: Conspiracy Theories and Propaganda Throughout Pop Culture
Teachers and content creators join together to talk about what impact propaganda and conspiracy theories in culture have had on today.
5 p.m.: GeekEd: College and the Nerd Mind
Educators and mental health experts share how they have applied their passion for fandom and the lessons they've learned from superheroes to develop new best practices in our service to students.
5 p.m.: New Kids Comics from Eisner Award Publishers
Writers and artists preview new graphic novels.
5 p.m.: Words and Pictures Working Together: Strategies for Analyzing Graphic Texts
In this crash course in text analysis for graphic novels, educators demonstrate techniques and tools for building students' critical literacy skills with graphic texts at all grade levels.
6 p.m.: Comic-Con Celebrates 15 Years of Eisner Librarians
Librarians who have served on the Eisner Awards jury share their experiences.
6 p.m.: Comics on Campus: Fandom at Academia
Academics explore courses that sees a new generation of college students studying comics and graphic novels.
6 p.m.: Spirit Skies: How to publish an International youth comic in the Age of Covid-19
Spirit Skies is the first graphic novel written and illustrated exclusively by high school students. The young creatives behind the comic discuss making it.
6 p.m.: Teaching Graphic Novels Online
Educators and authors discuss how graphic novels can inspire and enrich online classroom lessons for students grades 3 and up.