Coming Out Trans: The 29 Best Quotes from Bruce Jenner's Diane Sawyer Interview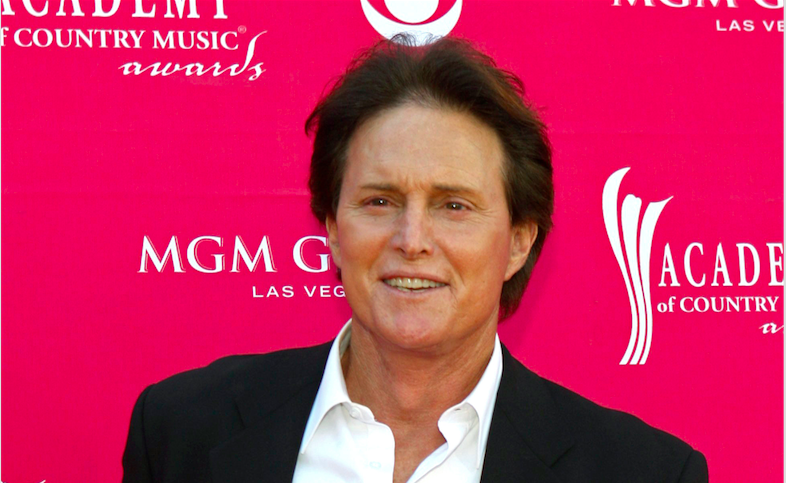 On Friday evening, ABC aired an interview of Bruce Jenner conducted by Diane Sawyer. In the interview, Jenner came out as a transgender woman, using the pronouns "she" and "her," which is how Newsweek will refer to Jenner. From the two-hour special, here are the best moments:
1. "I've always been very confused with my gender identity. For all intents and purposes, I am a woman."
Jenner teared up before Sawyer even asked her first question, and quickly jumped into explaining how she has identified as a woman for most of her life.
2. "My brain is much more female than it is male. It is hard for people to understand that but that is what my soul is."
Jenner said when she explained her gender identity to her children, she described it as God having given her a female soul.
3. "I look at women all the time and think how lucky are they that they can wake in the morning and be themselves."
Jenner recalled seeing other women get ready and wished she could participate.
4. "I was running away from who I was."
Remebering her years as an Olympic athlete, Jenner said she identified as a woman early on in her childhood and had benn trying to avoid it throughout her career.
5. "I don't want to disappoint people."
Specifically, Jenner expressed a fear of disappointing those who looked up to her as an athlete, and of disappointing her relatives, especially her children.
6. "I wanted to see how this story ends."
Jenner said she had contemplated suicide.
7. "Do you have any idea what I've been going through all my life? And they're going to say I'm doing this for publicity for a show."
Jenner scoffed at Sawyer's suggestion that some have said the transition is for publicity.
8. "What I'm doing is going to do some good. We are going to change the world. We are going to make a difference in the world."
In discussing, Keeping Up With the Kardashians, Jenner said her reality show stardom could help advance the transgender movement.
9. "I just can't hold the curtain any longer. Bruce lives a lie. She is not a lie. I can't do it anymore."
Friday's ABC interview is the last Jenner will give as a man.
10. "I don't socialize a lot, I'm not an outgoing person. I never fit in. When you deal with this issue, you don't fit in. I like to play golf; 99 percent I play by myself."
Jenner said she would often see men and think how comfortable they were in their own skin. She said she often kept to herself and offered even her family limited information about the transition at first.
11. "I never hardcore said I'm not sure I'm going to make it in a male gender."
Chrystie Scott, Jenner's first wife, was the first person she told about being a transgender woman, though Jenner did not disclose her full plan to transition. Jenner told Scott she enjoyed cross-dressing and said Scott was a supportive spouse.
12. "I was not fair [to my wives.]"
Though Jenner told her wives bits and pieces about her gender identity, she did not tell them the extent to which she wished to transition.
13. "My big, gorgeous brother felt like he was a girl."
Pam Mettler, Jenner's older sister, was one of the first people to learn about Jenner's plans to transition into a woman.
14. "You can't take two aspirin and get plenty of sleep and you'll be just fine. It doesn't work like that."
Sawyer and Jenner both stressed that transitioning is a lifelong journey, not something Jenner was able to easilydo or reverse.
15. "Kris and I had 23 great years together. You can fake it for a long time; you can deal with it. You can't have distractions for a long time."
Kris Kardashian and Bruce Jenner have two children, Kylie and Kendall. The family watched the ABC interview together.
16. "If she had been really good with it and understanding, we would probably still be together."
Jenner spoke candidly of her relationship with Kris Kardashian. Sawyer said Kardashian declined to comment for the story, but Kardashian tweeted that she was never asked for comment. ABC rejected her claim, saying they reached out on numerous occassions.
17. "I had the story. I could not tell that story."
Jenner joked about holding the biggest secret of all while filming Keeping Up with the Kardashians.
18. "How do I do this and not tell my children?"
The first child Jenner told about the transition was her son, Brandon Jenner.
19. "I feel like I'm getting an upgraded version of my dad, of a parent."
Brandon said when he first heard about the transition, he felt relieved.
20. "I've raised wonderful children. Ten of them. Millions and millions of miles of carpool. They all cried. She's had the toughest time with it because she has had a lot of losses in her life."
Khloe Kardashian took the news the hardest. Of her daughters, Jenner first told Kim Kardashian, who had once caught Jenner wearing a dress.
21. "Kimberly has been by far the most accepting and the easiest to talk to about it."
Kim Kardashian became extremely supportive of Jenner's transition after her husband, Kanye West, gave her this advice: "I'm nothing if I can't be me."
22. "Girl, you gotta rock it and you gotta look good. If you're doing this thing, I'm helping you."
Kim Kardashian's advice to Jenner after Kim accepted the transition.
23. "I would like to work with this community to get this message out. They know a lot more than I know. I am not a spokesman for this community. I believe we can save some lives here."
Jenner cited the difficulties transgender women faced with both violence and suicide rates.
24. "When I would sit in church, I would always wonder. I had a revelation, maybe this is my cause in life. Maybe God put me on Earth to deal with this issue."
A devout Christian, Jenner had in the past worried about reconciling her faith with her transition.
25. "There are certainly some physical changes but mostly mental. Sexual reassignment surgery would be down the line."
Jenner is currently on hormones and hopes to undergo a breast augmentation. She said she hasn't yet decided about additional surgeries.
26. "If it is only this, I will be okay. I've got my health. I've got my children. I've got family, seven grandkids now. I'm actually really excited about the future."
Jenner said she had limited insight on her romantic future, dubbing herself "asexual...for now" and saying she had much to learn in the coming year.
27. "[To] be able to have my nail polish on long enough that it actually chips off."
One of Jenner's goals for the aftermath of her transition.
28. "I want you to be happy."
In a taped video, Jenner's mother wished Bruce the best with her transition. Jenner told Sawyer that she wished she had told her father about being a transgender woman.
29. "I'm saying goodbye to people's perception of me and who I am. But I'm not saying goodbye to me. This has always been me. [When you think of me], please be open-minded. I'm not this bad person. I'm just doing what I have to do."