Comments Split on Viral TikTok Poking Fun at People Who Post Their Spotify Wrapped
Some social media users have begun posting their annual Spotify Wrapped, which inspired a now-viral TikTok that lampoons those who shared their results.
The TikTok account for Friday Beers, a content media company that posts memes and sketch comedy content, uploaded a video that garnered nearly 2 million views.
"How people think you will react to their Spotify Wrapped," the text over the video reads as Will Angus, the main character in the skit, walks toward a car.
He hops into the car and begins gushing over the driver's music taste.
"You Renaissance man! Hell yes! Kanye, Drake, Jack Harlow, Tame Impala? What don't you listen to?" he asks his friend, Liam Cullagh.
He then congratulated Liam on being a top 1 percent listener of Drake, and proclaimed that he knew what his top genre would be.
"And your aura? Hype and chill?" he asked. "That's so you, bro!"
Angus's expression then turns somber as he said his aura isn't as "glowing" and explained his year was difficult.
Spotify announced December 1 that its users can once again take a look at their most-streamed music, artists and podcasts in 2021. Newsweek previously reported that the first Wrapped campaign was released in 2016.
Not only did Spotify inform listeners of their top streamed artists and songs, it also included some new features. These include "The Movie," which pairs a Spotify user's top songs with scenes from a movie, an "audio aura" based on a lister's top two music moods and an interactive game in which the Spotify user is given three statements and they have to guess which statements are true.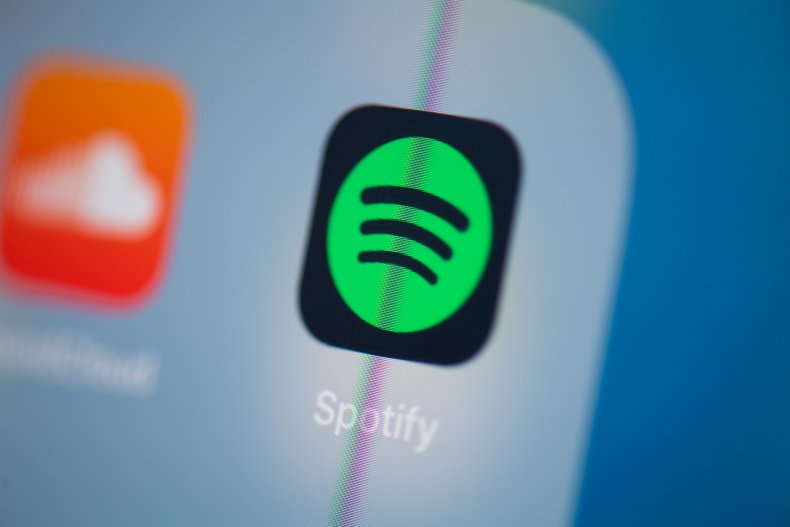 Many social media users share their results to their feed, which led to a yearly back and forth over whether people care to see others' Wrapped.
Commenters found the TikTok amusing, but some defended sharing their results on their social media platforms.
"Am I the only one that genuinely loves to see what other people's music taste?" one TikTok viewer commented.
Others agreed and said they found it "interesting" to see what other people enjoy.
However, many found the video amusing and agreed with the video's sentiment.
"People that shared their wraps are mad in here," a comment read.
"POV: how Spotify expects their listeners to react to [each other's] wrapped," another person wrote.
Wrote another commenter: "It's funny when people are proud of how much time they listened. Like [it's] some kinda accomplishment when in reality you did that by procrastinating."
Cullagh told Newsweek that most of the videos have a divided comments section and explained about half of the people are in on their joke, though others are not.
Angus said he was not surprised that comments were split, but pointed out that they were not making fun of the campaign, but poking fun at the people who post about their results.
Max Barrett, chief creative officer for Friday Beers, told Newsweek the video was created based on a running joke in the office about those who take pride in their Spotify Wrapped playlists.
"It was impulsive and it happened quickly, but it's been hilarious to see the video resonate with other people," Barrett said.
It was also meant to be more self-deprecating, he said, because members of Friday Beers shared their own Spotify Wrapped.
Barrett continued and said he is enjoying seeing other people's spin on the social media trend.
"It's become a great creative forum for people to mess with and make their own versions of it," he said.