Commercials' Super Bowl Spotlight Obscures Advertising's Death Spiral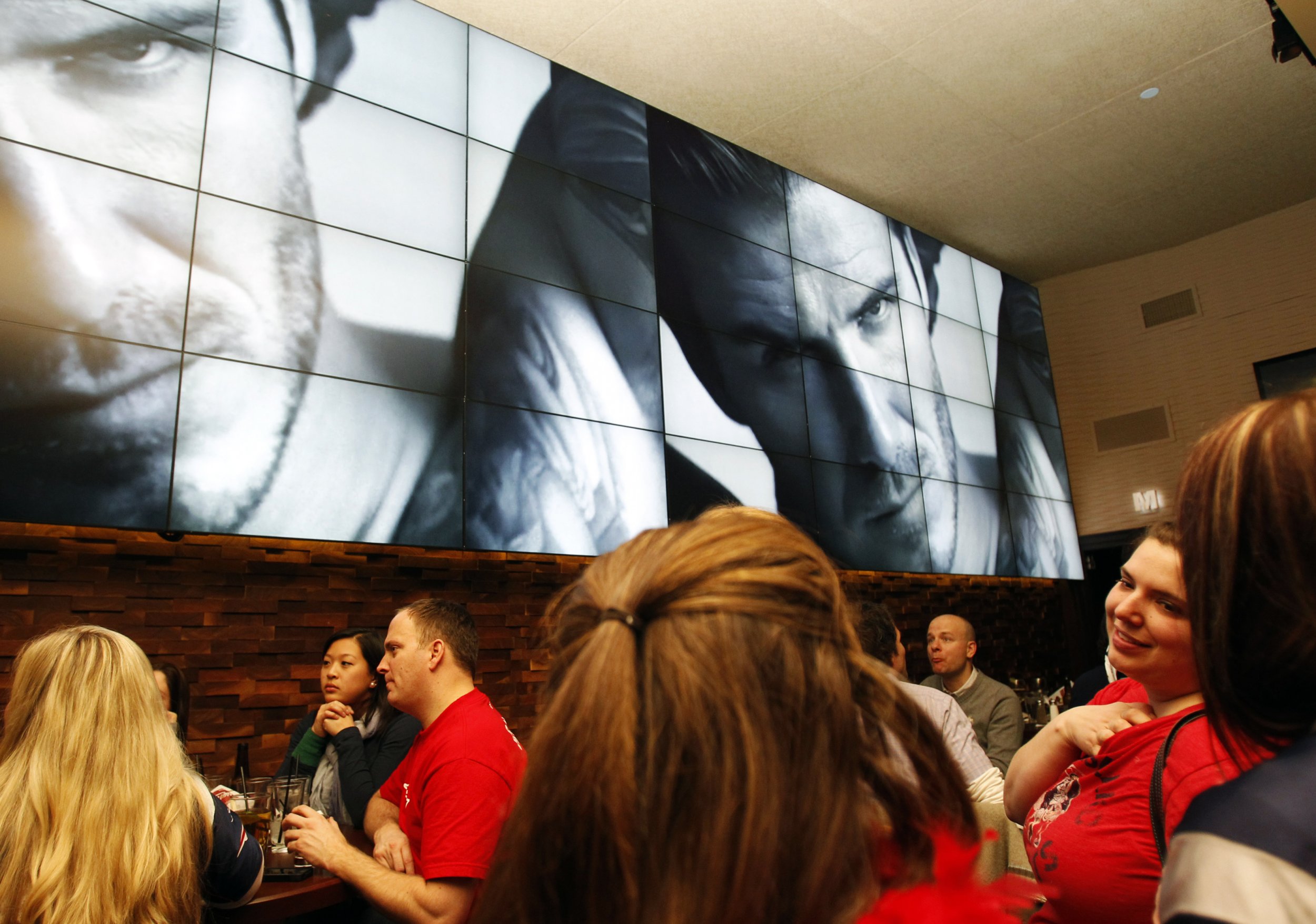 When the Super Bowl first appeared on January 15, 1967, LBJ occupied the Oval Office, three networks dominated the entire television business, and the internet was still a glimmer in Al Gore's eye. Half a century later, the big game remains essentially the same, impervious to evolution, undisturbed in form and function since the late 1960s.
This Sunday, when a staggering 110 million people tune in for the 51st annual Super Bowl, they'll enjoy such shopworn narratives as the journeyman quarterback vs. the gunslinging upstart, the grizzled coach seeking redemption, the bombastic halftime show, the politically incorrect cheerleaders.
But there's one part of our national secular holiday that makes this spectacle particularly anachronistic: the Super Bowl's long-standing deification of Madison Avenue and the starring role that commercials play in the game plan.
As a recovering Mad Man, the former CEO of a celebrated creative agency, I've watched with a mix of revulsion and relief over the past few years as traditional advertising increasingly faces extinction. Today, many of us gleefully binge-watch television shows made more tolerable by ad-free platforms. Programs like Saturday Night Live publically announce reduced ad loads to remain relevant. Meanwhile, one in 10 Americans now use ad-blocking software to avoid annoying web banners and so-called "pre-roll" advertising. Print advertising, well, we all know how that one goes.
Super Sunday is a different story. Super Bowl Sunday is the one day a year when people actively seek out and speak about ads, when a glut of commercials is a feature, not a bug. From the pre-game show to the closing seconds, America collectively slips into a time machine and happily ingests a buffet of glossy new television spots, the best the ad industry has to offer, as if Don Draper still churned out copy in gray flannel splendor.
This strange inversion, this bizarre alternate universe in which ads actually matter, perpetuates a unique and profoundly expensive marketplace, an advert economy. The NFL may have suffered a minor drop in viewership last year, but the 2017 Super Bowl audience will be bigger than ever. As a result, it takes a mindboggling amount of money to get in front of those eyeballs. This year, as has been widely reported, the going rate for a mere half-minute of Super Bowl Sunday airtime will set you back a record $5 million to $5.5 million dollars—about $166 thousand dollars a second—allowing Fox Sports to walk away with half a billion dollars in revenue.
Given the Super Bowl advertising stakes, the world's top brands and their agencies toil for months to one-up each other, to make their own enduring contribution to culture, to hire the biggest or least expected celebrity or computer-generated anthropomorphic puppy-monkey-baby. If a commercial connects, the impact on sales can be off the charts. It's not uncommon for smaller brands to blow their entire annual marketing budgets on a single half-minute Hail Mary in the hope of striking viral gold. And for good reason: the spots will be reviewed and ranked the following morning by every major news outlet, obsessively highlighted like a helmet catch or goal line stand. "Winning" the Super Bowl commercial championship can mean fame, fortune, and a major promotion for the brand manager. An unsuccessful spot gets everyone involved benched.
But does it work? It's long been said that 50 percent of advertising is wasted, but nobody knows which half. If you're tasked with turbo-charging the pistachio or avocado business—two advertisers confirmed for Super Bowl LI—and your spot hits it out of the park (to mix sports metaphors), the quick answer is yes. But if you're one of the many brands that serves up some eminently forgettable dreck, perhaps not.
Here's a quick thought experiment: name a single commercial from last year's Super Bowl. Can anyone? But it doesn't really matter. The Super Bowl is sui generis, advertising's great autocratic anomaly, and to not throw the bomb if you've got the cash is to wonder what might have been. Arguably the most famous Super Bowl commercial is Apple's grandiose "1984" spot, heralding the arrival of the McIntosh computer. It's also the perfect Super Bowl advertising metaphor: it was aired once during the big game—and never broadcast again.
Sadly, the more salient question pertains to the 364 other days that aren't Super Bowl Sunday. What about them? What's to become of the classic television commercial on those days? All around us, media continues to fragment. We're bombarded with content; the forces of disruption now extend to presidential elections. Could there be anything more out of touch with the changing ways in which Americans consume media than the traditional 30-second spot? Wouldn't it be more innovative to produce something that actually adds value to people's lives, to make ads that no longer look like ads, to underwrite the arts, repair a crumbling bridge, make a donation to the ACLU? Why not something unexpected or inspired, something completely game-changing, no pun intended, rather than sticking with a command-and-control model that torments people over and over with exasperating commercials? The epic Super Bowl spot is a blast. But if advertising thinks it can survive by being good one day a year, then an entire industry is poised for oblivion.
But for this season, nothing will change. Status quo and the immovable forces of inertia rival football's best defenses in their unrelenting tenacity. The show as we know it will go on.
Andrew Essex is the CEO of Tribeca Enterprises, the parent company of the Tribeca Film Festival, and the former CEO of award-winning advertising agency Droga5 . His book, The End of Advertising, will be published in June 2017 by Spiegel and Grau.