Commissioner Bratton Promotes Murdered NYPD Officer Brian Moore to Detective at Funeral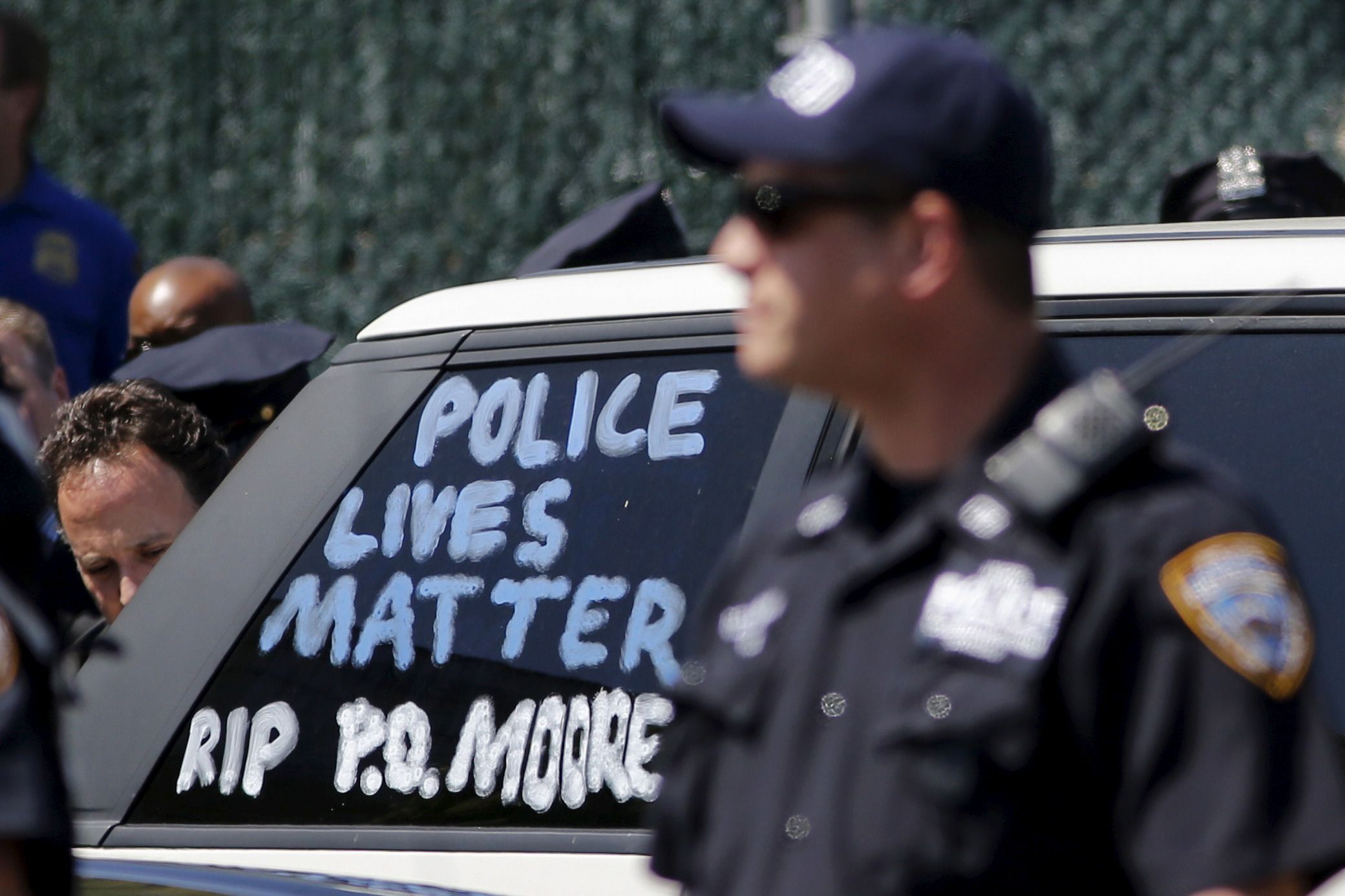 On Friday, NYPD officer Brian Moore was laid to rest in Long Island, New York. Moore was shot last weekend after he and his partner approached Demetrius Blackwell in their vehicle, questioning what he had in his pants waistband. Blackwell allegedly responded by pulling a gun and shooting. Moore died in the hospital several days later. Blackwell is charged with shooting and killing Moore, along with assault and criminal posession of a weapon.
During Moore's funeral, Police Commissioner Bill Bratton promoted Moore to Detective, First Grade. "One again, we find ourselves in mourning much too soon," Bratton said. Moore is the fifth NYPD officer to be killed in five months.
About 30,000 police officers attended Moore's service. JetBlue offered free flights to members of law enforcement from around the country who attended Moore's funeral as a sign of support for the NYPD. Officers donned mourning bands on their badges to show respect for Moore.