Common Freestyles at Webtoon's NYCC 'Caster' Panel With Robert Glasper
Webtoon's Caster, which launched Oct. 4, features Common with music by Grammy award-winning artist Robert Glasper.
"We really made history?" Glasper asked as he turned to his panelmates at New York Comic Con Thursday morning. "It's really first time [someone has ever scored a comic]? Pschhh," he said, before giving Common a handshake. "I still can't look at him with no shirt on…"
"I've never done anything like this before," Glasper continued. "I tried to relay the feeling I got without opening my eyes. I tried to imagine it, as if it was actually moving because I wanted it to feel like a movie. I tried not to think of it as separate stills."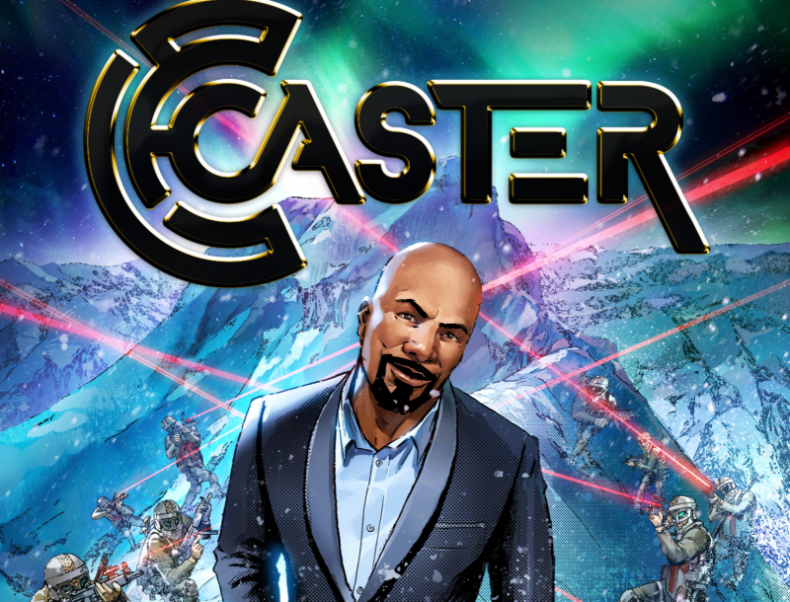 Common admits he was "very confused" about the prospect of making a score to a comic book. "At that point, I just said, 'It's going to be great,' and handed it over to one of the greatest musicians and artists of this generation."
Glasper made an effort to score Caster so the music could be enjoyed separate from the comic. "But at the same time, it's cohesive, so I wanted it to really feel like some hip hop shit. You can read, but you're also like, 'Oh shittt.'"
Derek Dudley, producer, says he always saw Common as a superhero—a James Bond type. "I didn't want to sit around and wait for Hollywood to create it, so I said, 'Why don't we do it ourselves?'" (Common was actually cast as Green Lantern two decades ago, but the film never panned out.)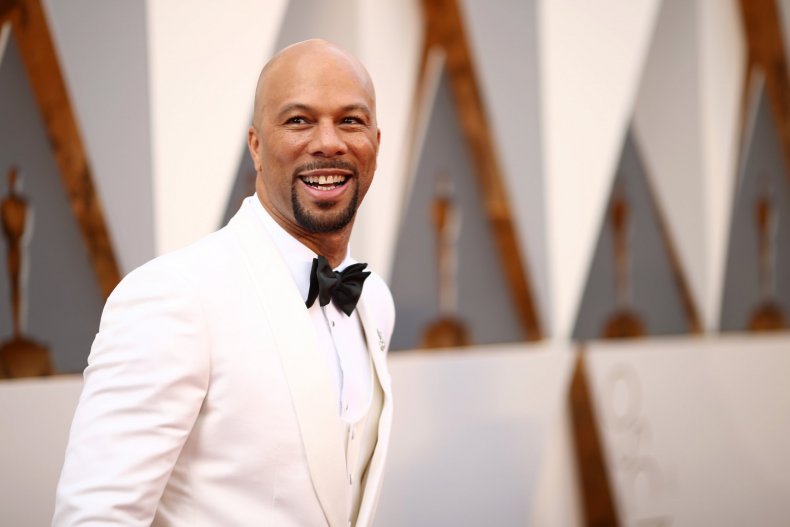 "You never think coming from the South side of Chicago you would be a character in a graphic novel," Common said. "Then seeing the drawings that Jason [Masters] drew with me of those abs. I don't really have those abs."
The story opens on New Years Eve. Each year on that day, Caster delivers a gift to one of his childhood friends' father, because she passed away. This year, the gift is an important piece to a puzzle. "They go on this journey to find her soul, and in the process, Caster goes on this journey about his family that he's lost," said writer Mike Raicht. "He realizes helping others is important to him and it gives him a new family."
Dudley is open to film and television adaptations of Caster down the line. "This is just the tipping point. We are introducing the project in the graphic novel format to gain and audience and then roll it out into the future world."
Even though Caster has big aspirations, Common remains focused on the graphic novel audience, committed to bringing something new to the industry. "That may be the end vision, but seeing a graphic novel community is like underground hip hop; you let it rise from there to the radio and commercial level."
Common is in the process of writing an original song for Caster. "I wish we had the beat because I wanted to freestyle and come up with some stuff right now," he said, turning to Glasper, who hooked his phone up to the aux. Listen to Common's freestyle below and let us know what you think about Caster in the comments.
Editor's note: This article previously stated Caster is the first time anyone has ever scored a comic. Newsweek regrets the error.