Communities Must Address the Looming Crisis of Forgone Medical Care | Opinion
All mothers share a common concern for the health of their children. We know how important health care is for their well-being and development. My own son might have lost his vision if it wasn't for a routine screening that detected an abnormality that could have caused permanent blindness.
Now, as administrator of the Centers for Medicare & Medicaid Services, I have responsibility for programs that provide health care to 40 million of our nation's most vulnerable children. The significant drop in health care services some of these children have experienced in recent months is a canary in the coal mine. America's children are in danger. That's why I am issuing an urgent call for communities across the nation to take action.
Schools play a critical role in ensuring vulnerable children receive needed care. That is why President Donald Trump has emphasized the importance of opening schools using safe, common-sense measures. Keeping children out of school can result in long-lasting and unforeseen harm, particularly in disadvantaged communities where the loss of these services can exacerbate existing health care disparities.
The COVID-19 public health emergency has upended our lives in countless ways. Our routines ground to a halt as businesses shuttered, doctors' offices and schools closed and hospitals were placed under unprecedented strain. As a consequence, many families were forced to postpone medical care for their children, and some even feared taking their children to the doctor.
My agency recently released an analysis of how COVID-19 has impacted children enrolled in Medicaid and the Children's Health Insurance Program (CHIP). Our preliminary data shows that immunization rates and primary, preventive and mental health services declined significantly among these children. Compared to the same time last year, from March through May there were 22 percent fewer vaccinations among beneficiaries up to age two, 44 percent fewer child screening services, 44 percent fewer outpatient mental health services and 69 percent fewer dental services.
Fortunately, given the low COVID-19 mortality rate among children, the treatment rate for children with Medicaid is low, with fewer than 1,000 hospitalizations from January 1 through the end of May. But the postponement of vital health care services may contribute to developmental delays, bringing lifelong consequences for these vulnerable children.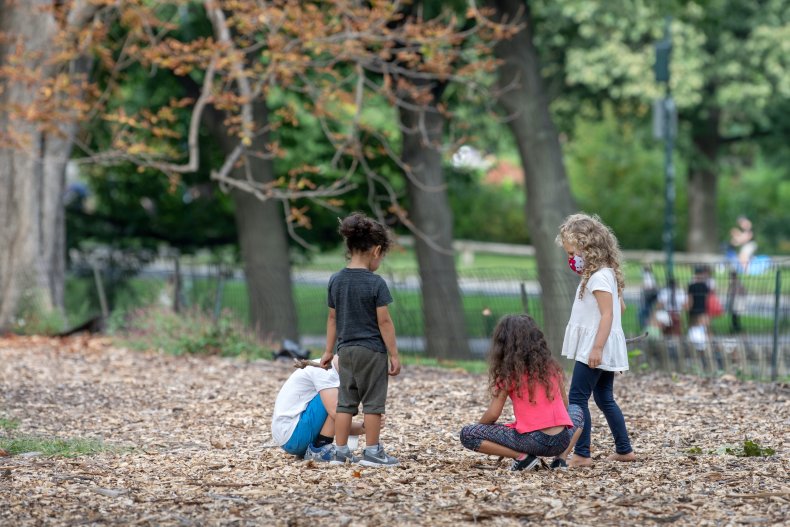 Without proper immunization to infectious diseases, the risk for transmission of vaccine-preventable illnesses, such as measles, mumps, and Haemophilus influenzae, is much higher. Missed routine well-child visits, and fewer tests for hearing, vision and lead screenings, translates into missed opportunities to catch problems early. Without preventive dental care, small problems could become impediments to learning and worse. A child suffering from a painful toothache is unlikely to learn and succeed, and left untreated a toothache could lead to dangerous infection.
The stress and anxiety caused by the pandemic is taking a particular toll. Behavioral health screening is important for children of all ages. Screening for developmental milestones in younger children, and for depression in adolescents, is critical if we want children to thrive and succeed.
Throughout this pandemic, we have worked with states and other partners to ensure that children have access to the care that is critical to their development. We issued rapid approval of hundreds of Medicaid and CHIP emergency flexibilities and called on states to expand telehealth options for Medicaid patients. Nevertheless, some services, such as vaccines, cannot be provided virtually.
That is why I am calling on communities to come together to strengthen or develop local systems of care to make sure that children receive the services they need. It is crucial for schools to open and to have a plan for how they will help families address forgone care.
I applaud the pediatricians and other health care providers who have offered expanded hours and locations while conducting aggressive outreach to reassure families that it is safe for their child to visit. But America must do more to address this issue—we owe it to our children to ensure they have every opportunity to grow into healthy adults.
Seema Verma is Administrator, Centers for Medicare and Medicaid Services.
The views expressed in this article are the writer's own.