Community Broadband Charts a Course for the Future
This broadband buildout can skyrocket communities into the next technological revolution or leave some too far behind to catch up.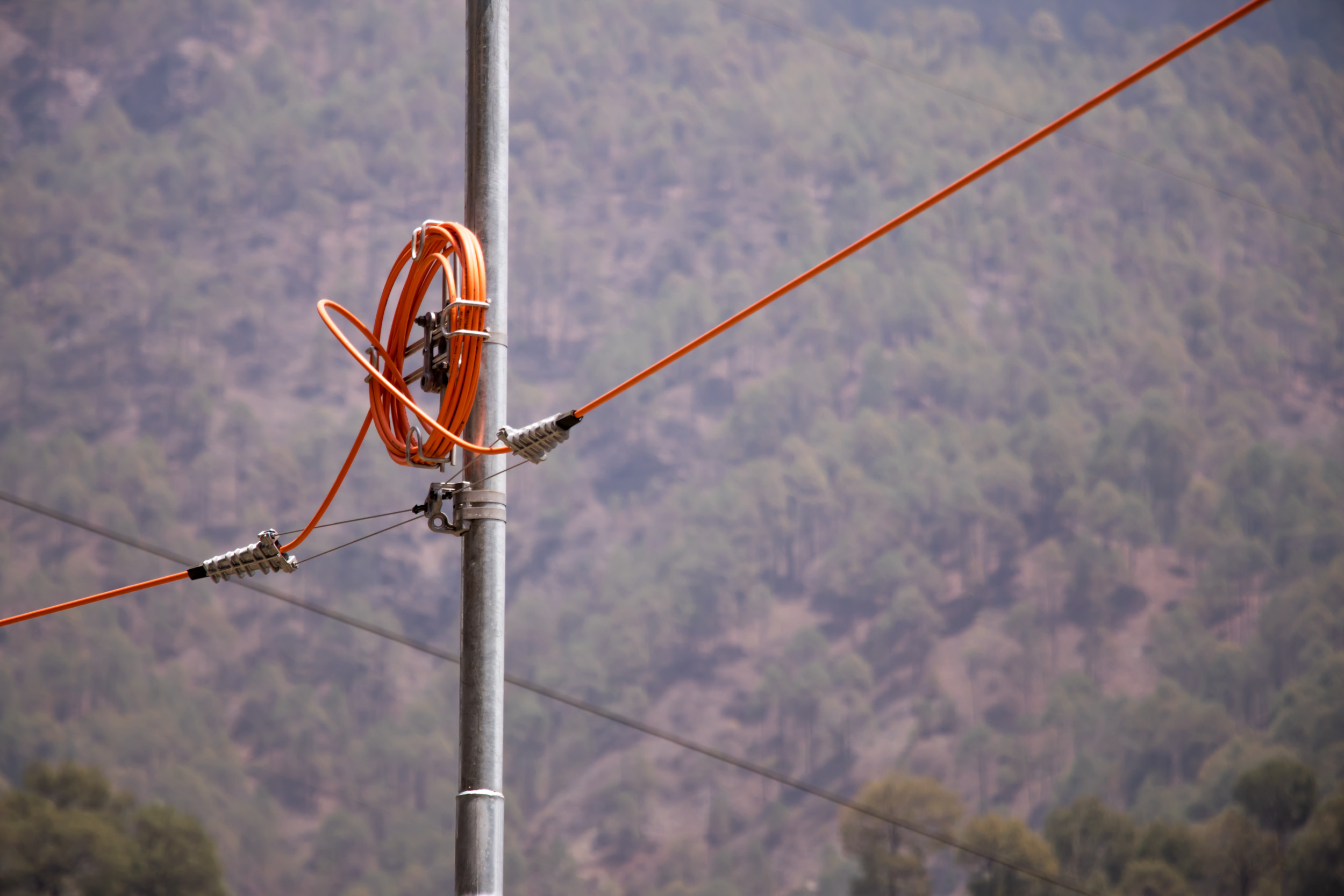 We have the opportunity of a lifetime. The federal government has allotted $65 billion for broadband buildouts and affordability for all. American homes and states are ready to disperse their share. With more broadband access, more people across the country will find opportunities in health, education and work, entering into local and national economies and helping to bring struggling communities back to life.
By now, people know broadband will help enable the lifestyle and future hoped for. But for that to happen for everyone, everywhere and all at once, we can't wait for large providers to do it alone. The longer rural areas wait to catch up, the further back they set themselves as the rest of the world launches into the future. For broadband to benefit everyone in a way that brings more opportunity and wealth to more of society and closes the digital divide, we need community broadband to take the lead.
Community Broadband
With community-led broadband, local businesses, co-ops, and other group initiatives innovate solutions from the ground up that best serve their community's needs. Tier one companies like AT&T, Comcast and Lumen will be valuable players in building broadband for all, but they have profit-based priorities that would lead them to service bigger cities first. In today's remote work environment, many people need broadband to stay competitive. If leaders in government and business fail to open up these new economic opportunities to rural and digitally cut-off areas, they can deepen their economic isolation from the rest of the rapidly developing world.
Thanks to this historic government funding, one report predicts that by 2025, smaller tier two or tier three companies will provide fiber to the homes of just as many customers as tier one companies. Local voices most impacted by state decisions will do the best job of determining where to allocate money for buildouts and where it would be better to focus on affordability. Instead of waiting for big tier ones to bring broadband to them, this money can empower rural and underserved communities to take the initiative and build their own broadband networks first, defining how that happens and designing their own future.
What Communities Can Do
Community-led broadband can take several approaches. Local organizations can work with existing providers to:
Build and run private networks.
Build up their organizations and partner with suppliers to run community-owned networks.
Build and operate a community broadband network.
Case studies have shown that well-implemented municipal broadbandprojects can create opportunities for private sector players in emerging markets and help close the digital divide. Small, for-profit telco companies and broadband entrepreneurs can also step forward and seek funding to upgrade to broadband for their areas.
If an area is already serviced, local entrepreneurial groups or individuals who recognize a lack of broadband opportunities can work with the incumbent telco provider to build them. They could also apply for infrastructure funds to upgrade their services to the best quality high-speed broadband their money can buy. State and municipal players can take obstacles out of the way, facilitating obtaining permits and legal right-of-way needed to dig up the streets. Local watchdogs can ensure everyone is using broadband funds for the right purposes and not adding unnecessary road repairs or unrelated expenses. If an area is not already serviced, entrepreneurs interested in taking advantage of a historic amount of money can start something new.
Partnerships Will Make It Possible
There is no single solution to community-led broadband, but creative partnerships are a common factor in project success. Local telecommunications providers, municipalities, and small startups in rural communities don't have to go after broadband buildouts alone. One of the biggest obstacles to rural buildouts is a lack of knowledge in broadband deployment. Still, state funds can empower community players to seek knowledge in deployment from manufacturers, installers, and organizations that understand the equipment and expertise needed for success.
After leaders in Shrewsbury, Massachusetts, called our team to outfit them with the capacity to handle a fiber network buildout, their neighbors in Sterling were able to partner with them for the expertise needed to handle theirs. West Des Moines partnered with Google Fiber to develop a city-managed infrastructure while technology companies provide the services. Public-private partnerships with local non-profits and other cities have successfully brought fiber upgrades to rural and struggling communities. As a broadband solutions provider, partnering with these communities and watching them go from being increasingly isolated to being fiber-deployed and economically resilient has been exciting for me to witness and join.
This broadband buildout can skyrocket communities into the next technological revolution or leave some too far behind to catch up. Community broadband is one way to elevate everyone into the next wave of the future at the same pace. With this funding, leaders in government and business have a great opportunity to close the digital divide, but it will take a group effort. States, local telcos, and entrepreneurs need to be proactive and take advantage of this historic investment. Done right, leaders can build a universal broadband network that works for everyone and lasts for generations.