Community College Board of Trustee Apologizes for 'Jihad Squad' Tweet on GOP social media Page
Jerry Scanlan, vice chairman of the Sussex Community College board of trustees, apologized for inappropriate messages that were reposted on the Sussex County GOP Twitter page, which he managed.
The tweets that appeared on the page, including one referring to Democratic congresswomen as the "Jihad Squad," drew criticism from New Jersey's Lieutenant Governor Sheila Oliver, who demanded Scanlan condemn the spreading of "racist, misogynist and Islamophobic images." Initially, Scanlan said in a statement on Facebook that articles about the tweets were a "very lame attempt" by Governor Phil Murphy's administration to "change the subject."
Scanlan wasn't the only account to get into hot water over the "Jihad Squad" and the Illinois Cook County Democratic Party condemned the Republican County Chairman's Association for posting an edited image of a poster for the film Gangster Squad on Facebook.
"Political jihad is their game," the edited poster read. "If you don't agree with their socialist ideology, you're racist."
However, on Monday, Scanlan said in a statement to Newsweek that he took full responsibility for the Twitter account. Scanlan acknowledged he had "total control" over the account and re-posted tweets that often included a meme, picture or video.
"Frequently, content on Twitter can be personally off-color and inappropriate which I avoid because it is not what I or any of us believe or stand for," Scanlan said. "It appears that on a few occasions, I was not thorough enough in reading/viewing what I re-tweeted."
While he took responsibility for all of the tweets on the page, he claimed he did not recall seeing some of them. The Sussex County Republican Committee chairman said his intent in building up the account, which grew to almost 22,000 followers, was "solely altruistic" and that he did not harbor "negative feelings or hate towards anyone."
"The level of heat in politics is very high these days. Terrible things are said about the president, about Republicans, about traditional values, each and every day," Scanlan said. "There are always opportunities to respond to those attacks using appropriate language."
He called the re-tweeting of the offensive content "human errors of judgment" and apologized, asking for forgiveness. Moving forward, processes were being developed to prevent similar "unfortunate mistakes" from happening again.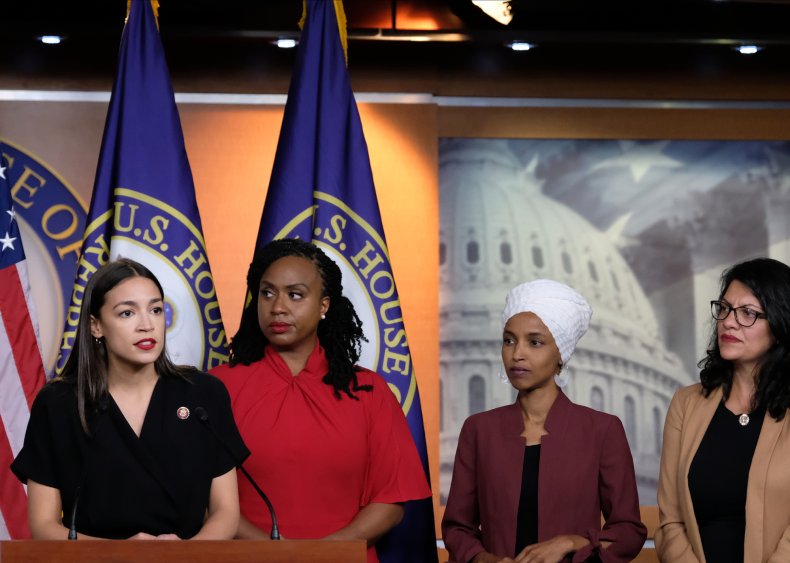 Along with his work for the Sussex County GOP, Scanlan has been vice-chair of the Sussex County Community College board of trustees since 2011, according to the school's website. Newsweek reached out to the New Jersey college but did not receive a response in time for publication.
After news broke of the tweets that appeared on the GOP account, Sussex County Democratic Committee Chair Katie Rotondi issued a statement questioning Scanlan's ability to serve on the college's board of trustees.
"This is not a political issue," Rotondi said. "It is wrong to not consider the impact that those hateful words and images have on each student and their right to a safe and happy learning environment."
In response to the controversy, Sussex County Freeholder Dawn Fantasia, Sussex County Republican Committee Executive Director Kelly Ann Hart and Vice President Jill Space announced that Scanlan would no longer have involvement in any social media platform.
Rotondi criticized removing Scanlan from the pages for being "merely the illusion of change and action," and Fantasia accused the Sussex County Democrats of being hypocritical. She pointed to several instances, including Rotondi calling Congressman Dan Crenshaw a "pirate" and demanding respect for Congresswoman Rashida Tlaib when she said she would "Impeach the mother------" in reference to President Donald Trump.
The Twitter account has since been made private, but NJ.com reported the memes reposted to the account referred to several congresswomen as the "Whores of Babble-on," and the "four horsemen of hate."