Community Outraged Over 'Joke' Wage Offered For School Safety Position
A job listing for a school safety officer at Wayne-Westland Community School in Michigan started gaining attention on Tuesday as some community members became enraged over the offered wage, but the district says the job was listed incorrectly.
The job was posted on the City of Westland's website and has since been taken down, but the listing was also posted on Facebook by Westland Community News. School safety has been of utmost concern in the wake of the Uvalde, Texas, school shooting that claimed the lives of 19 children and two adults, marking it as the second deadliest school shooting in America.
The safety officer position at the school had a long list of duties and responsibilities, including patrolling the school grounds to protect students and staff, acting as liaison with city officials, and being able to work nights and weekends. What enraged people most, though, was the fact that the job was only offered at $12 an hour.
The post gained significant traction, garnering over 1,000 comments at the time of publication that nearly all had something to say about the unfair wage—many agreed it was almost "laughable."
"Please tell me that $12 an hour is a typo if not what a joke!!! Our children's safety is worth way more than that!!" one Facebook user commented.
"$12.00 an hour, thats what someone is worth to you to safe guard our children. Laughable," said another.
Another wrote, "How are you going to pay someone $12/hour and have a list like this," listing out the ten responsibilities that the job required of the safety officer before adding, "such a joke...."
Another Facebook user wrote, "With everything that has happened in the last 6 months let alone the past decade you'd think that the pay to protect and assist children would be much higher. We have to do better for our children starting with security being paid well might help."
The uptick in shootings over the last year alone has prompted more debates on gun reform and how to keep schools safer.
Another post from a Facebook account named Move Westland Forward included a photo of a text conversation between one community member and the Wayne-Westland Community School. The unknown citizen asked the school if they were "seriously only paying $12 an hour for a resource officer? That's insane."
The school responded in the text, saying, "We removed the job posting from the District website as the position title was listed incorrectly. As with all special project positions, the District is reviewing our salary scales and staffing needs. Thank you for bringing this to our attention."
A spokesperson for the Wayne-Westland Community School District told Newsweek, "Providing a safe and secure learning environment for our students and staff is paramount to our educational mission. Therefore, we understand why the information shared on the social media page of an unofficial news reporting site raised some concerns in our community.
"We apologize to our school community for the confusion. The safety officer position is additional support to enhance the current safety and security positions that we have in place throughout our schools. Currently, we are assessing other school safety needs and reviewing the salary schedule for supplement security positions."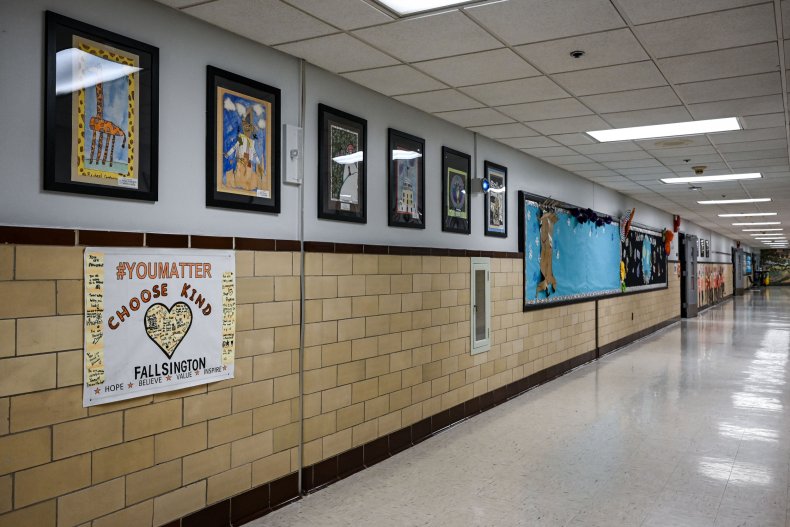 Update: 07/14/22 4:42 p.m. ET: This article was updated with comment from Wayne-Westland Community School District.