Obama Finds Corporate Allies for His Climate Change Agenda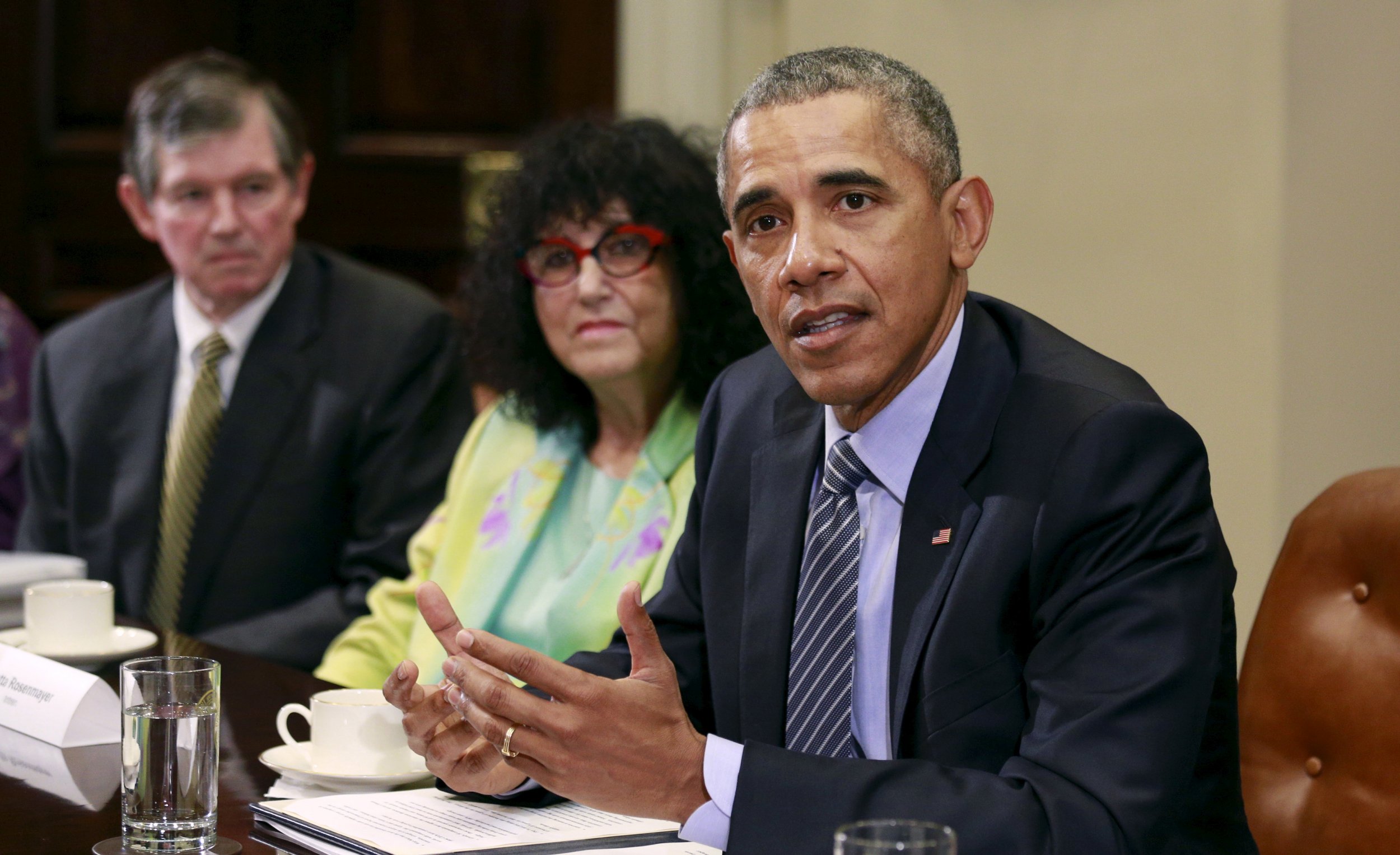 When Republicans go after Democrats on the issue of climate change, they usually say that environmental regulations like emission caps and carbon taxes will hurt businesses. President Obama has taken the opposite view. In September, he told the Business Roundtable, which represents the CEOs of the nation's largest corporations, that green is good for both the planet and the bottom line. What do the businesses actually think?
Much to the White House's delight, 81 companies have signed the president's American Business Act on Climate "pledge," a non-binding resolution that is effectively a vote of confidence in the executive branch heading into international climate talks in Paris later this year.
The pledge doesn't create new taxes or rules, but it amounts to an agreement among industry leaders that climate change is real, human-influenced and worthy of collective attention. Companies as varied as Apple and Google, Goldman Sachs and Bank of America, Pepsi and Coca-Cola and even General Motors signed off on the White House–backed pledge, which means that they have verbally committed to efforts like purchasing 100 percent renewable energy and reducing deforestation in supply chains. Each company also made specific commitments pertaining to its own business practices. It doesn't mean a full-throated endorsement of everything the administration has done on climate change, but any endorsement is better than none.
When it comes to addressing climate change, the question is always whether talk will translate to action. Last week, Newsweek detailed Obama's broken campaign promise of instituting cap-and-trade at the national level. Facing inexhaustible opposition from Congress (among Senate Republicans, only a few such as Senator John McCain have ever taken a stance on climate change remotely comparable to Obama's), the president has turned to his executive authority to begin green initiatives, using federal agencies like the EPA to raise emissions standards and create new environmental protocols.
If nothing else, the recent pledge by companies shows that some corporations—the supposed allies of climate change deniers—are ahead of Congress on accepting the reality of climate change. While the list included utilities and some energy companies, major fossil fuel producers were absent.