Canadian Companies Could Be Forced to List Salaries in Job Postings in Bid to Close Gender Pay Gap
A Canadian province has introduced new legislation aimed at closing the wage gap between women and men.
If passed, Ontario's "pay transparency" bill will force companies to include a salary rate or range on any publicly advertised job posting. It would also ban employers from asking candidates about past compensation and bar companies from punishing employees for discussing how much they are paid.
The new measures would also force large-scale employers to report any gaps in compensation to the province.
The bill is the first of its kind to be tabled by a province in Canada, according to Ontario Premier Kathleen Wynne. The Ontario government has said it will spend up to 50 million Canadian dollars (about $39 million) over the next three years on the new program.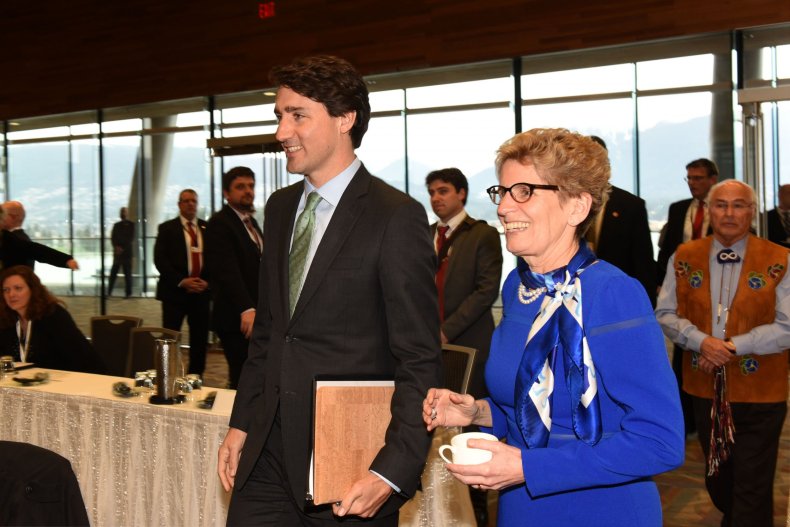 The pay transparency measures will begin with Ontario public service businesses before applying to employers with more than 500 employees. It will later extend to those with more than 250 workers.
Wynne announced the legislation, named Then Now Next: Ontario's Strategy for Women's Economic Empowerment," during a Women's Empowerment Summit at the Art Gallery of Ontario in the city of Toronto.
"We know that too many women still face systemic barriers to economic advancement. When women face increased harassment, violence, poverty and discrimination, it hurts our society and our economy," Wynne said in a statement. "It's time for change."
The province says the gender wage gap has been stagnant over the past decade, with women earning roughly 30 percent less than men.
It said it took inspiration from existing laws in other countries, including Germany, Australia and the United Kingdom, in drafting the new legislation.
The new measures build on a number of other efforts made by the Ontario government aimed at "creating fairness and opportunity for women." Other endeavors include a $15 minimum wage in 2019, workplace leave of up to 17 weeks for survivors of domestic or sexual violence and a $242 million investment in a gender-based violence strategy.