Companies Boycotting Israel Can't Do Business With These U.S. States
Companies that boycott Israel amid the ongoing conflict in Gaza could be met with legal roadblocks due to a majority of U.S. states having passed laws against the Boycott, Divestment and Sanctions (BDS) movement.
The BDS movement, launched in 2005, describes itself as a "global movement made up of unions, academic associations, churches and grassroots movements across the world." It argues that Israel is illegally occupying Palestinian land and aims to place international pressure on the country to "comply with international law."
Those opposed to the movement have called BDS anti-Semitic. Critics allege BDS bears the hallmarks of previous historical campaigns against Jews, and that its true aim is to delegitimize and destroy the state of Israel.
As of May 2021, 35 states have passed anti-BDS laws, resolutions or executive orders. Most measures explicitly ban states from doing business with companies that support the BDS movement, while some non-binding resolutions merely condemn the movement.
Tennessee's April 2015 law, the nation's first anti-BDS law, echoed common criticisms of the BDS by arguing that the movement is "one of the main vehicles for spreading anti-Semitism and advocating the elimination of the Jewish state." South Carolina and Illinois were the next states to pass anti-BDS laws, doing so in June and July of 2015.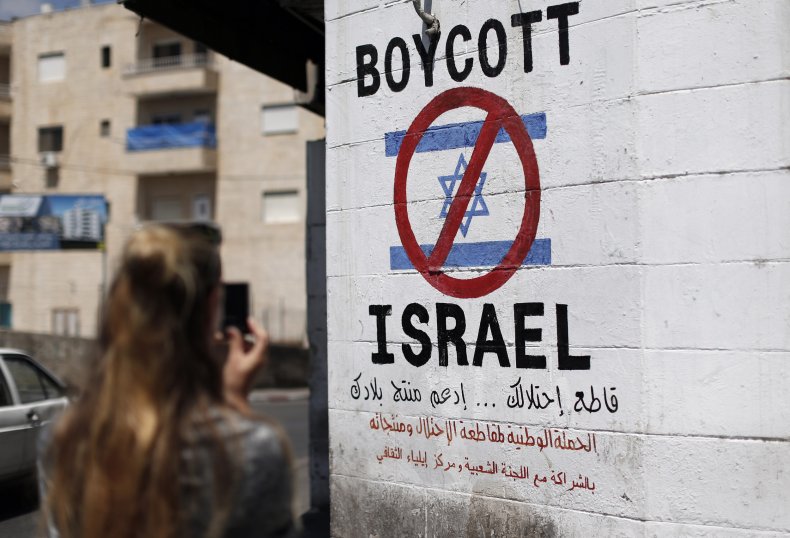 In 2016, another 15 states passed anti-BDS laws of their own, including New Jersey, California, Florida, Pennsylvania, Georgia and Ohio. New York Governor Andrew Cuomo signed an anti-BDS executive order in the same year. There were seven more states that passed anti-BDS laws in 2017, while the governors of Maryland and Wisconsin signed executive orders.
Louisiana Governor John Bel Edwards signed an anti-BDS executive order in May of 2018. Former Kentucky Governor Matt Bevin did the same in 2019, while Mississippi passed an anti-BDS law through its state legislature. Anti-BDS executive orders and laws arrived in South Dakota, Oklahoma and Missouri in 2020. Three more states have already adopted anti-BDS laws in 2021.
A Utah law passed this March requires companies contracted with the state to supply "a written certification that the company is not currently engaged in a boycott of the State of Israel" and will not do so until at least the end of the contract, although it does not apply to contracts worth less than $100,000 or companies with fewer than 10 employees. In April, two similar laws passed in Idaho and West Virginia.
Critics of the anti-BDS laws, such as the American Civil Liberties Union (ACLU), believe that they stifle free speech by effectively seeking to ban boycotts. Legal challenges have mounted and some of the laws have been struck down in court on constitutional grounds.
States that have passed anti-BDS laws:
Tennessee
South Carolina
Illinois
Alabama
Colorado
Indiana
Florida
Arizona
Georgia
Iowa
Rhode Island
New Jersey
California
Pennsylvania
Ohio
Michigan
Arkansas
Texas
Minnesota
Nevada
Kansas
North Carolina
Wisconsin
Mississippi
Oklahoma
Missouri
Utah
Idaho
West Virginia
States with anti-BDS executive orders:
New York
Maryland
Wisconsin
Louisiana
Kentucky
South Dakota
States that have passed anti-BDS resolutions:
Newsweek reached out to the ACLU for comment.