Companies Cash in on Plant-Based Foods as Ben & Jerry's Maker Targets $1.2 Billion in Sales
Companies are continuing to ride the vegan wave as customers increasingly look for plant-based foods to replace meat and dairy.
European multinational Unilever, one of the world's biggest suppliers of ice cream, said on Wednesday it would aim to bring in €1 billion ($1.2 billion) a year from plant-based goods.
Unilever is hoping to achieve this approximate five-fold growth over the next five to seven years through sales at The Vegan Butcher, a vegetarian label, and dairy-free ice cream from Ben & Jerry's, Magnum and Wall's.
The corporation also said it wanted to halve food waste by 2025. The target comes as Unilever launches its Future Foods initiative, aiming to push into healthier and more sustainable offerings.
SPINS retail sales data released in March shows that grocery sales of plant-based foods in the U.S. that directly replace animal products have grown 29 percent to $5 billion in the past two years.
Alongside this, research from Barclays last year showed that the total value of the plant-based food and drink industry could grow by more than 1,000 percent in the next decade. This would see the industry reach a value of $140 billion by 2029.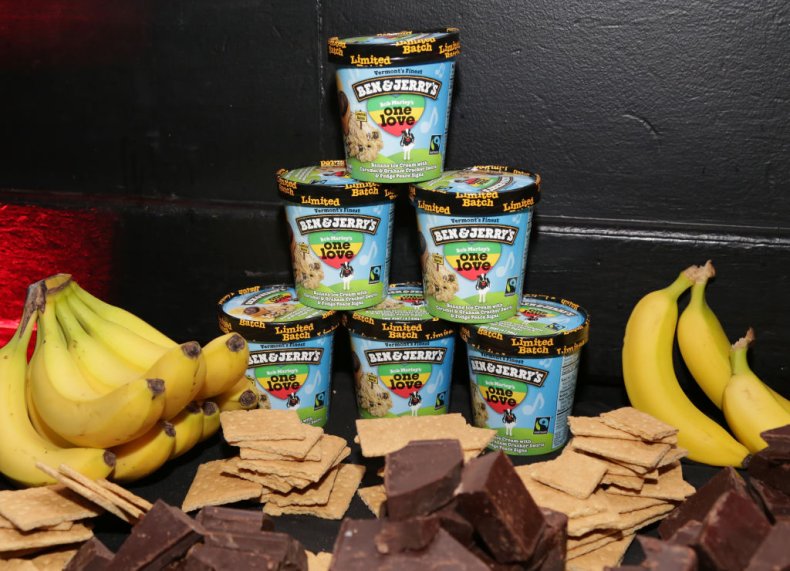 Other brands have taken notice. McDonald's recently announced a McPlant menu including plant-based burgers, chicken substitutes and breakfast sandwiches.
According to Ian Borden, president of the company's international business, a new burger will be "crafted exclusively for McDonald's, by McDonald's".
Concerns over meat's effects on health, the environment and animal welfare have driven the chain to consider other options. McDonald's wrote in a blog post: "Markets can adopt the McPlant when they're ready and we expect some to test the burger next year."
Pizza Hut has also joined the companies vying for a slice of the plant-based food market. Last week it announced a meat-free Italian sausage pizza, thought to be the first widely distributed takeaway pizza that has a topping of replacement meat. Pizza Hut has more than 7,000 locations across the country.
The market for plant-based milks has also grown massively in recent years, attracting big-ticket investors.
Oatly recently accepted nearly $200 million from backers including private equity giant Blackstone. The deal drew the attention of activists who claimed the funder was linked to companies aiding the deforestation of the Amazon.