Companies Increasingly Warning of Prospect of Mass Shootings as Risk to Investors
As investors in prominent U.S. corporations contemplate the impact of political backlash or trade uncertainties to their bottom line, a new risk has led companies to consider issuing a new warning to their shareholders: the possibility of mass shootings on company property.
Several major corporations have begun to disclose mass shootings as a potential investment risk in their annual filings with the Securities and Exchange Commission (SEC), where companies are required to provide investors with adequate notice of various risks that could impact their operations or financial security.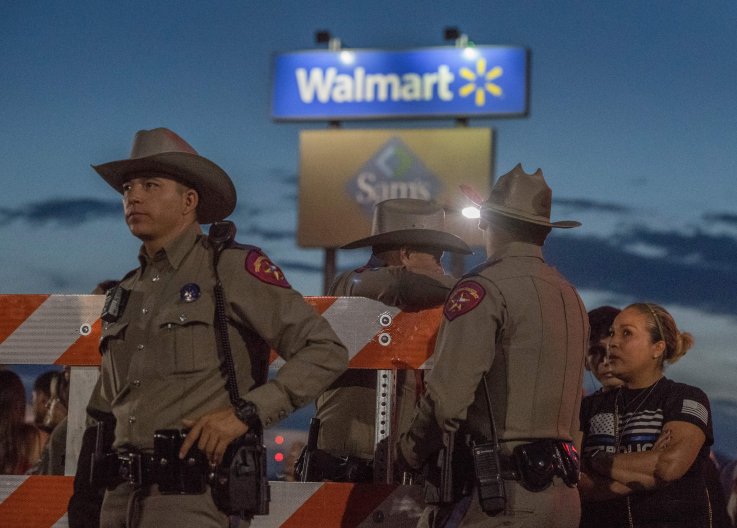 "Acts of violence at or threatened against our restaurants or the centers in which they are located, including active shooter situations and terrorism, could unfavorably impact our restaurant sales, which could materially adversely affect our financial performance," the latest annual SEC filing from The Cheesecake Factory, a popular U.S. restaurant chain, notes.
According to The Wall Street Journal, The Cheesecake Factory has folded active-shooter warnings into its annual filings for the past four years.
Renewed attention has been drawn to the safety of public spaces after two gunmen carried out historically deadly mass shootings on Saturday. One attack, in El Paso, is believed to be the most lethal mass shooting targeting Latino immigrants in the country's history. That incident occurred at a Walmart, where unsuspecting shoppers were buying groceries and running errands with their loved ones.
In recent years, the big-box retailer has not listed active-shooter situations as a potential risk to its operations, a review of Walmart's annual SEC reports since 2015 shows.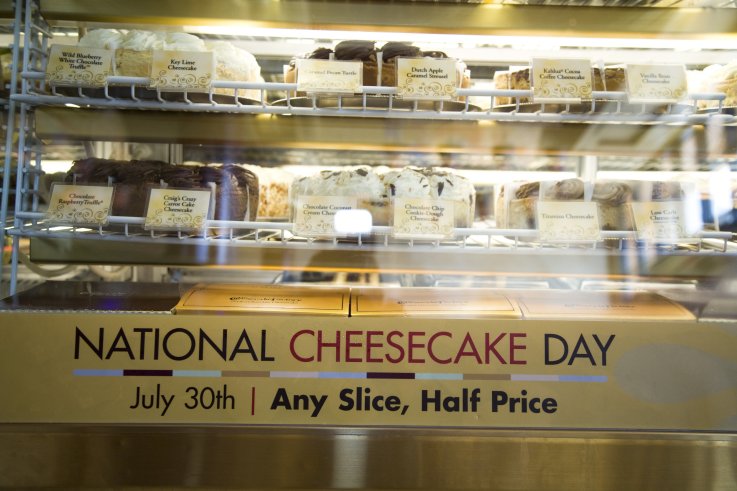 Risk factors identified in corporate filings are usually vague and unremarkable. Typical warnings include references to the potential instability of global markets, errant weather events, potential changes to compliance rules and broader public relations concerns, for example.
But many service-oriented companies have taken notice of the uptick in mass shootings, and they're making sure investors are aware.
The restaurant-entertainment venue Dave & Busters included "active shooter situations and terrorist activities" in its list of investment risks as part of the company's most recent annual report to the SEC. Del Taco Restaurants disclosed in their most recent annual report that "terrorist attacks or an active shooter could have a material adverse effect on consumer spending."
In a recent SEC report, web hosting service GoDaddy described how public outrage over websites the company hosts could damage its financial prospects. It provided the example of Gab.com, a social media platform frequented by white nationalists which the company forced to transfer to another domain name provider after a user of that site murdered 11 Jews worshipping in a Pittsburgh synagogue in 2018.
New York City REIT, Inc., a corporate investment portfolio active in New York which owns properties leased to tenants such as CVS, Marshalls and Equinox, announced in its most recent annual filing that, "if an act of terror, a mass shooting, or other violence were to occur, we may lose tenants or be forced to close one or more of our properties for some time."
Of course, not every company is feeling the squeeze because of public angst over mass shootings. Some business have found that public violence does not pose a financial risk, but rather an untapped business opportunity.
Investment firm Putnam Investments cited its partial ownership interest in Everbridge, a company that provides emergency communications services, as a "top contributor" to its portfolio.
The reason for Everbridge's outsized performance? Putnam wrote in a report to investors that "demand has grown as a result of an increase in natural disasters and other workplace emergencies, including active shooter situations."
Companies Increasingly Warning of Prospect of Mass Shootings as Risk to Investors | U.S.