Companies Like Zoom Must Choose: America or China | Opinion
Americans are increasingly relying on video conferencing software for business, personal and political communications in the time of COVID-19. But the platform of choice is propagating China's censorship regime—extending it beyond China's borders to American shores.
As U.S. protesters flocked to the streets to support racial equality, Chinese dissidents took to the wires to virtually memorialize the June 4 massacre at Tiananmen Square—an activity normally banned in China by the authoritarian one-party regime. But newly ubiquitous teleconferencing platform Zoom shut down the account of a California-based activist because of a vigil he held. Zoom's rationale? It said it has to comply with Chinese law that prevents the mere mention of the Tiananmen massacre—even if that means disrupting access in the United States, and even if no particular law could be cited.
We've come to expect censorship from Chinese companies operating in China. Text messaging platform WeChat is but one example of the power of the state to suppress conversation it finds unfavorable—from opinions on politics to chatter about COVID-19.
We've even come to suspect censorship from Chinese-owned information platforms operating inside the United States: popular video sharing app TikTok is reportedly under national security review following concerns from lawmakers over its data practices and suspicions that it suppressed information about the Hong Kong protests last fall.
But Zoom is a U.S. company that has censored political activity for the Chinese Communist Party on U.S. soil.
Calls from lawmakers exhort Zoom—an American company--to provide answers on how it came to comply so aggressively with regime censorship in the United States, to "pick a side" between the United States and China, and to shed light on the company's data storage practices. Zoom has now restored suspended U.S.- and Hong Kong-based accounts, and in the future it will develop the ability to only target China-based accounts for censorship—employing the popular "one company, two systems" model familiar to Silicon Valley. It's up to American consumers, their academic and professional institutions and their political representatives to decide if that matters.
This recent scandal also isn't the first problem with the platform that exploded in popularity overnight—nor even is it the first in connection with Zoom's ties to China. Lax security and privacy standards, the ability for the company to collect and sell user data and the routing of calls through and storage on encryption keys within servers in China have prompted many government agencies to reject the platform. According to one Princeton surveillance researcher, put simply, "Zoom is malware."
In spite of these concerns, Zoom continues to enjoy public popularity—its rapid rise to prominence during COVID-19 led many to believe it merely cut security corners in a fashion typical of Silicon Valley firms that familiarly prioritize growth above all else. In these extraordinary times, many gave Zoom a pass, as the company promised to fix the problems by hiring well-reputed security experts and buying an end-to-end encryption start-up to assuage concerns.
But an active choice to suspend a U.S.-based Chinese dissident account and then defend its decision out of deference to the Chinese Community Party may be a bridge too far. A separate Tiananmen commemoration held over Zoom on June 3 was also subject to account disruptions. One of its organizers, Wang Dan—another prominent former student protest leader from 1989, now based in Washington—asked "What about American values? It's an American company. ...They should maintain a moral bottom line."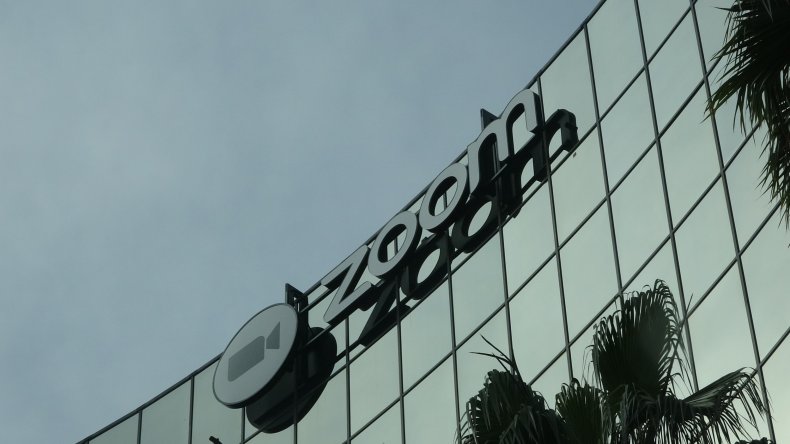 He's right. And Zoom's Tiananmen debacle raises broader questions of whether this platform—or any platform—can comply with U.S. values and Chinese law at the same time. It's a debate to which more established tech firms are no strangers. Google famously struggled to develop a censored search engine for the Chinese market, before ostensibly canning the project—known as Dragonfly—in the face of overwhelming political and employee resistance. Working with the Chinese Communist Party to enable its censorship regime while at the same time refusing to cooperate with the U.S. Defense Department drew particular ire from Washington.
But the pandemic has also forced countries to rethink global supply chains and their financial dependence on China, more broadly. Whether or not a "new Cold War" is dawning between the United States and China, as some have recently argued, in the technology sphere, it's becoming harder and harder for companies not to pick a side.
Still, "we are forced to comply with the local laws in the jurisdictions in which we operate" has become something of an anthem for firms trying to play it both ways. It is a justification that patches over the overarching moral dilemma and attempts to permit companies to continue to financially benefit from access to the Chinese market. For a time, such firms may operate under the radar of Chinese authorities, connecting China with the West without restrictions. For Zoom, that time is over.
"Both sides"-ism is becoming morally untenable. American companies like Zoom need to support our values of openness and freedom of information at home and abroad.
Lindsay Gorman is fellow for Emerging Technologies at Alliance for Securing Democracy, part of the German Marshall Fund of the United States.
The views expressed in this article are the writer's own.