While financial aid and scholarships might be the most well-known methods of paying for college, a number of companies will also help finance their employees' educations.
In the past 30 years, the cost of higher education has doubled and tripled at private and public colleges, respectively. At a time when 45 million people collectively hold an estimated $1.6 trillion in student loans, the financial burden that comes with obtaining an education became a mainstream issue.
Presidential candidates, including Senators Bernie Sanders and Elizabeth Warren, have introduced plans to reduce or totally forgive the current student debt and establish free college programs. Other legislators, such as Senator Josh Hawley and President Donald Trump, advocated for putting the responsibility back on colleges and universities.
Illinois and Texas also recently passed laws that would require high school students to fill out the Free Application for Federal Student Aid (FAFSA) or sign a waiver saying they're electing to not fill it out. These measures were intended to ensure students were maximizing the financial aid possibly available to them.
Legislators aren't the only people to realize there's a problem and pursue an opportunity to help ease the financial burden of obtaining a degree. A number of companies offer tuition assistance to their employees, including those who are part-time.
Starbucks
Eligibility: Part-time partners, how Starbucks refers to its employees, must work 240 hours over three full consecutive months before being eligible. Once that is complete, they can establish initial benefits eligibility on the first day of the second month.
Program Details: Eligible partners can enroll at Arizona State University's online program and receive 100 percent tuition reimbursement for a first-time bachelor's degree. Participants have their choice of one of 80 undergraduate degree programs.
Learn more here.
UPS
Eligibility: Part-time and full-time employees are eligible once they are hired.
Program Details: Employees can earn $5,250 in tuition reimbursements annually with a lifetime cap of $25,000. Depending on their position at the company and location, there can be restrictions as to which employees are eligible.
Learn more here.
Publix
Eligibility: Full-time and part-time associates are eligible after working an average of 10 hours a week for six consecutive months.
Program Details: Employees can choose from one of 15 approved majors or receive approval for a different major if it is related to the employee's current position or career path. Courses must be taken at a regionally accredited college and Publix will reimburse tuition up to $3,200 annually with a maximum limit of $12,800.
Learn more here.
Chipotle
Eligibility: Full-time and part-time employees are both eligible for tuition assistance benefits.
Program Details: Chipotle partnered with Guild Education, an education benefits program, and offers employees up to $5,250 in tuition assistance annually. In conjunction with tuition discounts and federal grants, employees could only have to pay $250.
Learn more here.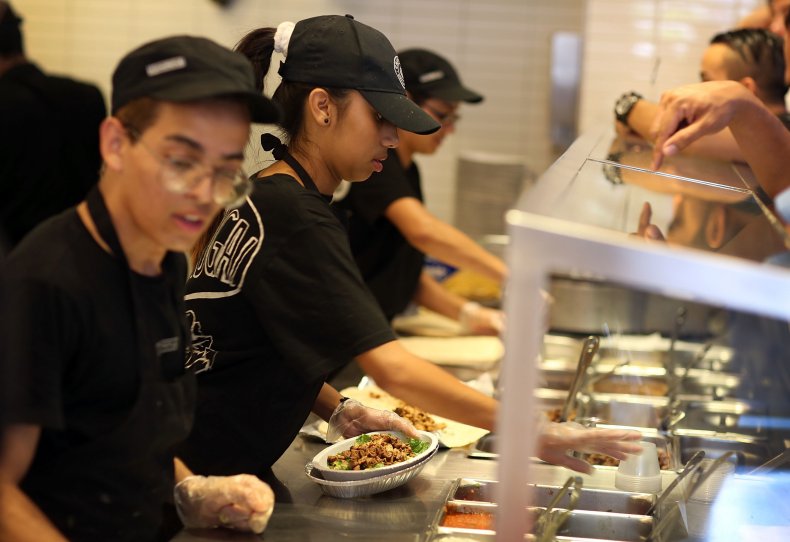 Bank of America
Eligibility: Full-time and part-time employees are eligible for tuition assistance after being employed by Bank of America for six months.
Program Details: Eligible Bank of America employees can receive up to $5,250 in reimbursements for job-related courses or degree programs. Along with tuition and fees, students can submit for reimbursement for textbooks and lab fees.
Learn more here.
Amazon
Eligibility: Hourly associates who have been employed by Amazon for at least one continuous year are eligible for Amazon's Career Choice Program.
Program Details: Amazon will pay 95 percent of tuition, fees and the cost of required textbooks for certificates and associate degrees in certain occupations. Over the course of four years, program participants can receive up to $12,000 for the expenses.
Learn more here.
Disney
Eligibility: Full-time and part-time hourly employees are able to take advantage of Disney's Aspire Program after 90 days of employment.
Program Details: The program, which includes opportunities for both bachelors and masters degrees, covers the cost of tuition upfront and allows employees to be reimbursed for registration fees and required textbooks and course materials. The program is limited to schools that are part of the Disney Aspire network.
Learn more here.