Companies Want a Clean Energy Future. Governments Must Deliver | Opinion
World leaders at the United Nations Climate Change Conference (COP26) in Glasgow already knew they were running out of time to stop the worst effects of the climate crisis. They should realize that global businesses and financial institutions want governments to take immediate action to combat the effects of climate change.
Global and local economies are under threat from the climate emergency. This crisis impacts our infrastructure, supply chains and food sources, and is already costing hundreds of billions of dollars in damage across the globe each year. That figure will only increase as the already catastrophic effects grow more dire—and that's to say nothing of the immense toll of human suffering that business as usual will cause.
Right now, we are not doing enough to stop any of it.
It's true that many leading companies are transforming their businesses to reduce climate pollution, and transitioning to clean energy, industry and transportation. It's also true that investors, keenly aware of the financial risk of this crisis, are pushing for the transition through major efforts like Climate Action 100+.
On the company side, Unilever has set ambitious climate goals, including operating emissions-free by 2030 and achieving net zero emissions in our value chain by 2039. It is switching to 100 percent renewable energy and electric and hybrid vehicles, and working with its suppliers and partners to scale up solutions that protect people and the planet.
But even if every major corporation on the planet enacted robust, zero-emission practices today, there would still be massive gaps, resulting in dangerous greenhouse gas pollution across the world. There is no way that companies can curb all of the global emissions from their competitors, other industries, their customers, or even their employees' commutes.
We need strong government action and collaboration across nations. That is the only way we'll make the economy-wide shift to the clean energy future at the speed and scale that our businesses, communities and planet need. Without the right policies and investments to clean economies across the globe, we will fail—undermining all the work of those who are already taking action today.
We recognize that each country has its own political, economic and cultural considerations. But failure is not an option, and there are some clear fundamental policies that should be embraced across borders. The business, investor and nonprofit communities are calling for ambitious action and will support government leaders as they tackle climate change. Governments should prioritize three policies:
—Put a price on carbon. For decades, economists have stressed that there is an immense societal cost to carbon emissions. That bill has gone mostly unpaid even as these costs grow more obvious and expensive by the day. It is time to set a meaningful price on corporate greenhouse gas emissions to send a clear market signal toward sustainability, and help fund the transition to a cleaner and more just economy.
—Drive the auto transition. Transportation is decentralized, personal and by definition, mobile—making it much more difficult to clean up than other sectors. But we know we must stop burning fossil fuels to power vehicles by 2050, and that new vehicles will likely stay on the road for a decade or longer. That makes it crucial that governments must agree to end the sale of gas-powered cars by 2035 and embrace the massive innovation we have seen in clean vehicles.
—Help companies hold themselves accountable. Large companies are expected to report their financial performance, providing transparency to investors, regulators, boardrooms and other stakeholders. Governments should require companies to disclose their climate emissions because climate disasters represent a significant financial risk to businesses and their investors.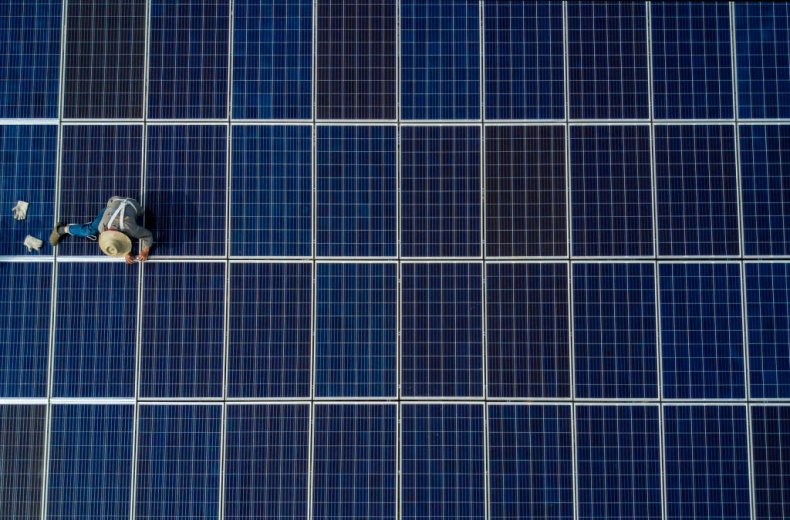 Companies and investors know it will take collective action from businesses, investors and governments alike to protect the world economy from worsening climate risks. That's why more than 700 companies signed a letter to governments, urging immediate action to limit warming to the levels we need to prevent unimaginable climate disasters. It is also why 733 investors with $52 trillion in managed assets, representing roughly half the world's managed assets, issued the strongest-ever unified call for governments to confront this challenge head-on.
The policies above would set us on the right path. Governments must respond by laying out their plans to spark the clean economy that our future demands—and that companies and investors around the world demand.
Fabian Garcia is president of Unilever North America.
Mindy Lubber is CEO and president of Ceres.
The views expressed in this article are the writers' own.