Company Blasted After Reducing Agreed Starting Salary for Job Seeker
A job applicant shared in a now-viral post that he declined to move forward with a company after it reduced his desired position's previously agreed-upon starting salary by $20,000.
The applicant, u/OneTwoFink, shared his story in Reddit's "Antiwork" forum where it has received over 10,000 upvoted and hundreds of comments from Redditors who slammed the company's "bait-and-switch" offer.
According to ExpertLaw, a legal information website, bait-and-switch offers are offers that are "materially different" than what an employer promised. In some cases, the bait-and-switch happens during the interview process. In others, it occurs after an employee has already started the job.
Fortunately, in u/OneTwoFink's case, the bait-and-switch occurred during the hiring process.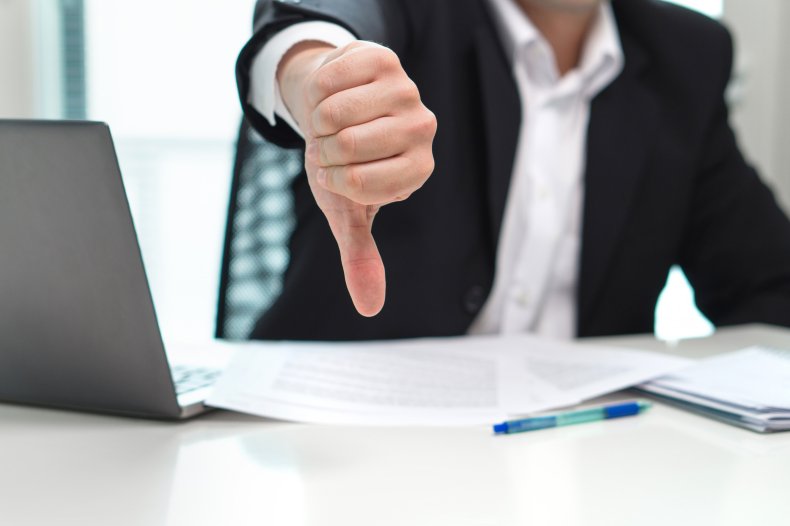 In his post, the man said he spoke to a hiring manager last week about his desired salary and was told the company had "no issues with it." However, when speaking to an HR representative about the job on Thursday, he learned this wasn't the case.
"The HR rep...mentioned a starting pay [that was] 15-20k less than what we had previously landed on. I mentioned that the hiring manager and I had already agreed to a different number...so she said she would talk to the hiring manager and give me a call back," he wrote.
Unfortunately, when the HR rep did call back, she said the company was sticking with the lower offer.
"I told her thanks for letting me know but that wasn't gonna cut it. She then said that they would be moving forward with other candidates if I didn't accept the offer, again I said ok and thanks," the applicant recalled.
According to experts, u/OneTwoFink did the right thing by rejecting the offer.
"Bait-and-switch during the hiring process should be treated as a red flag," ExpertLaw advised, adding that the "bait-and-switch represents the way the employer is likely to continue to treat you after you start work."
Forbes agreed, stating that, in cases where an employee is offered a salary or title that are vastly different than what was agreed upon during the interview process, it's best to walk away.
"If you take the job, you'll communicate that you will put up with any kind of treatment they dish out," Forbes explained.
Redditors also agreed, stating u/OneTwoFink "dodged a bullet."
"You dodged a bullet. There was no confusion or misspeaking on their end. This salary bait-and-switch was a TEST to see how much bulls**t you would put up with if they hired you," u/RobWins2022 wrote.
"Good for you! Don't take less than you deserve," u/thepinkleprechaun commented. "If this company is pulling a bait-and-switch during the recruitment process, imagine how s**tty they would be to work for!!"
"Good for you for not falling for it and standing your ground!" u/Delic8polarbear exclaimed.
Newsweek reached out to u/OneTwoFink for comment.
Other "Antiwork" posters to go viral in recent weeks include a female machinist who quit her job after discovering the male colleague she was training made more than her, a waiter who returned a customer's "insulting" tip and an employee who said their boss denied their resignation.