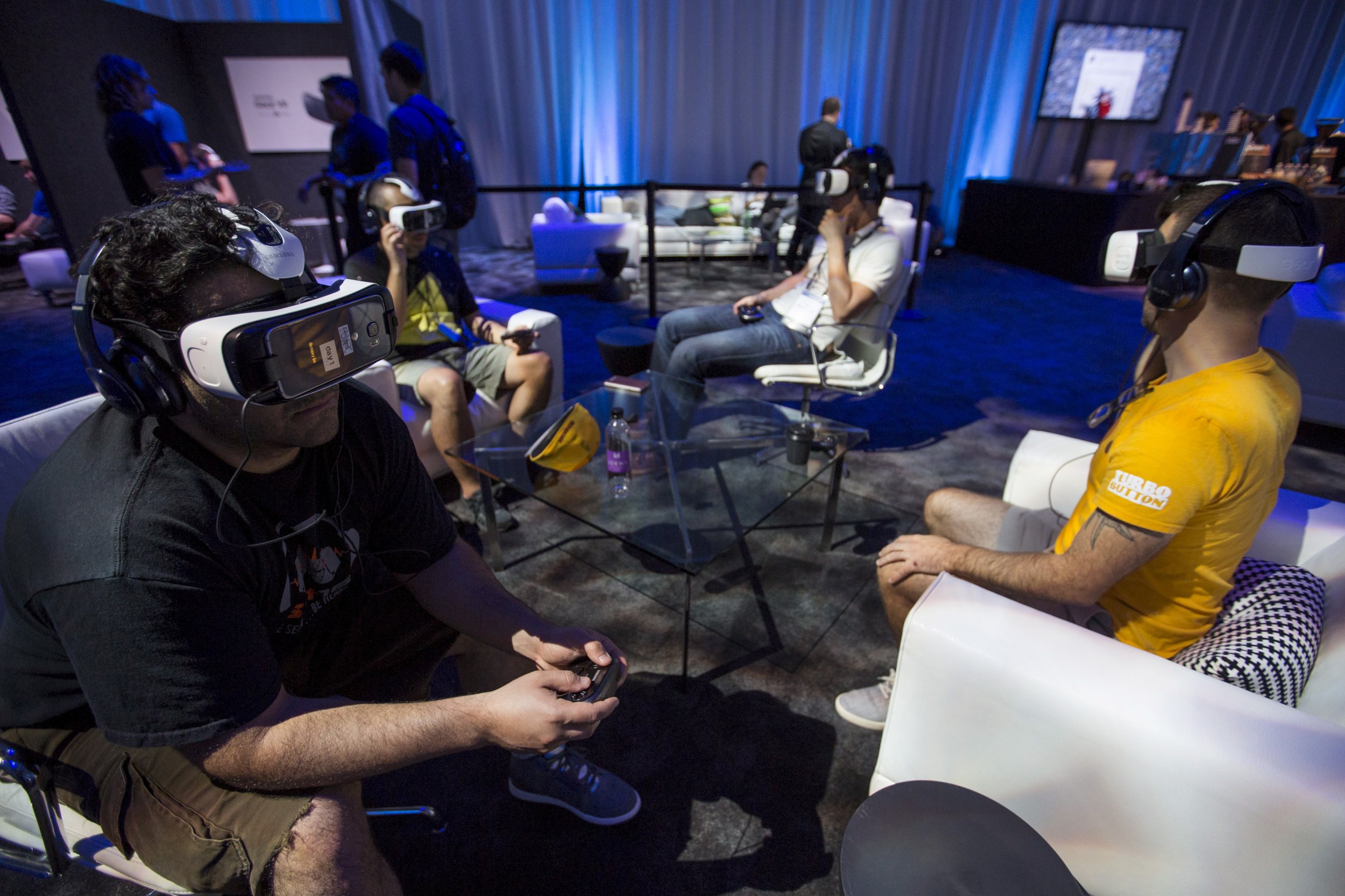 Updated | What in the world is Magic Leap?
Very few people outside of tech have heard of the mysterious startup based in Dania Beach, Florida, which is reportedly working on an augmented reality (AR) headset. Through its technology, as evidenced by some of its tantalizing YouTube videos, Magic Leap will show 3-D graphics integrated with reality.
Magic Leap is keeping everything about its products under heavy wraps. "The reason you haven't found a lot of information is because we haven't spoken to the media very much," says Magic Leap's head of public relations, Andy Fouché. "At least for the time being, it will remain that way."
The secrecy and potential of Magic Leap has attracted media reports, some of which feature staggering numbers. On October 21, the South Florida Business Journal reported Magic Leap is expected to receive over $1 billion in venture financing for its next funding round—an incredible feat for any startup, let alone one based 3,000 miles away from Silicon Valley.
"We're not sure where this is coming from, but suffice it to say, since our Series B round in October 2014, we have received this kind of rumor at least once every few days," says Fouché in an email to Newsweek. "As a general rule, however, we don't comment on financial speculation."
That figure would be nearly double what Magic Leap received in the previous funding round last October, when it received $542 million from Google and Qualcomm, reaching $592 million in total funds obtained so far. The company is expected to be valued at $4.5 billion, according to the South Florida Business Journal.
Google CEO Sundar Pinchai joined Magic Leap's board of directors following the $542 million funding injection. Qualcomm Executive Chairman Paul Jacobs joined the board of directors as an observer last year as well.
Despite the incredible amount of funding and powerful connections, Magic Leap has no photos or clear descriptions of its projects on its website. The website does list more than 100 jobs available at the moment, most focusing on hardware and software engineering.
"We know what you're thinking: 'Who the heck are we? What is this all about? Why aren't you saying more?'" reads the about page. "Magic Leap is an idea...that computing should be shaped and forged to work for us."
The hype, and the lack of a released product, has led to many in the virtual reality industry to look at Magic Leap with a skeptical eye. Multiple VR engineers told Newsweek that Magic Leap's hype is unwarranted and has become a "running joke" among their colleagues.
"Their website is a prime example, showing a whale splashing down in a gymnasium in front of a crowd of amazed children [not wearing Magic Leap headsets]," says one engineer. "This is simply bare hype, with no relation to the device they currently have."
Magic Leap founder Rony Abovitz announced during his talk on Tuesday at The Wall Street Journal's WSJD Live conference that Magic Leap was prepared to manufacture its augmented reality headset from an abandoned Motorola factory in south Florida.
"We're not ready to announce when we're shipping, but it gives you a signal that we're not far," Abovitz says.
Abovitz co-founded Mako Surgical, a medical device company that produces robotics-assisted surgery applications, in 2004. Mako Surgical was sold for $1.65 billion in 2013.
Despite his low profile to the general public, Abovitz has been known for some eccentric moves in the past. Perhaps most infamously, Abovitz gave a TED talk in 2013 titled "The synthesis of imagination" while dressed as an astronaut.
He came onstage alongside two costumed gorillas fighting each other following a two-minute montage of the universe and nature.
Correction: An early version of the article said Fouché denied the $1 billion figure as untrue. We added Fouché's comment in its entirety stating Magic Leap does not comment on financial speculation.