What Is Company Money? Alexandria Ocasio-Cortez Calls Out Tactic Used by Corporations to 'Take Over Towns'
New York Rep. Alexandria Ocasio-Cortez has called out a corporate tactic used by powerful companies around the world "to take over towns and control workers."
"Company money," Ocasio-Cortez said in a Tuesday tweet, "is a tactic powerful corporations use to take over towns and control workers by paying them in fake 'currency.' It's happened all over, from West Virginia coal mines to Puerto Rican sugar plantations."
The New York representative also questioned whether such a tactic was being used by e-commerce giant Amazon, posing the question: "So what about when people get paid in… Amazon gift cards?"
Ocasio-Cortez's comments about "company money" and questions around Amazon's use of gift cards to reward employees appeared to stem from a video by Means TV starring Tom Sexton and Tarence Ray from the Trillbilly Worker's Party, a left-wing podcast show about the town Whitesburg, Kentucky, which the Congresswoman shared in her tweet.
In the video, Sexton and Ray explain how "company money" works, with the duo mainly pointing to historic uses of the tactic.
Standing outside the South East Coal Store in the Kentucky mining town of Seco, Sexton describes in the video how "back in the day, everything you ate, every piece of furniture you bought for your house, whatever the case may be, was bought here using the company currency, which we call Scrip."
Company scrip is a substitute for government-issued legal tender, which companies use to pay their employees and which can typically only be exchanged in stores owned by the employer. The practice of using company scrip was common in lumber camps, as well as among coal companies.
"A lot of people think that this is something that's far in the distant past," Sexton said. "But my grandad was paid in company money until the Seventies."
For business owners, Sexton pointed out, paying workers in company currency would be advantageous as it allows employers to "keep more of your real U.S. dollars in your pocket because you're not paying your workers."
Not only that, Ray said, "it's also a really effective means of social control."
"If you make your employees dependent on the company in every way, whether it's their mortgages, their wages, the things that they buy from the store, then you have a more effective way of controlling every single aspect of their lives and then you've made really complacent, obedient workers and that's what every boss wants," Ray said.
"A lot of companies are trying to do this," Sexton said. "Amazon, you know, Amazon will offer their employees benefits in Amazon gift cards, for example."
While there is an important distinction to be made between receiving payment and receiving benefits in company money, both Ocasio-Cortez and the Trillbillies appeared to be suggesting that by giving employees gift cards, Amazon could be deploying the controversial tactic.
Last month, a report from The Washington Post highlighted how Amazon had launched a new gamification initiative, with the e-commerce giant installing video game screens next to workers' stations at a number of warehouses in the U.S. and Britain, where workers' physical actions, such as assembling orders and processing items, could be translated into virtual in-game activity.
The games were rolled out in a bid to improve workers' satisfaction, but also to increase productivity. For example, a worker who processes items faster will see their car move faster on a virtual track in a racing video game.
While the games were voluntary, in at least one facility, the Post reported, workers were rewarded with Amazon "swag bucks," a company currency that workers can only use to purchase Amazon-branded merchandise.
While Amazon does not pay its employees' paychecks in swag bucks, Trillbillies Sexton and Ray said the use of such rewards systems are rooted in the same ideology as "company money" schemes.
"Amazon and all these companies now, they do the exact same thing for the exact same reason," Ray said. "They want you to be alienated. The more they can make you dependent on the company itself, that serves that purpose."
In a statement to Newsweek, Amazon spokesperson David Nieberg rejected that portrayal of the e-commerce giant's rewards programs, asserting that "swag is not a way to control people and does not come at the expense of pay. "
"Every building has its own fun and incentive programs which associates provide feedback on regularly. Swag is just one fun way of engaging our associates–swag could be branded shirts, beanies, caps and other merchandise," he said, adding: "How 'swag' is used varies site by site as we encourage local creativity and associate participation."
However, while instances of corporations paying employees in only company money have become increasingly rare around the world, Sexton and Ray said they believe programs like Amazon's incentive schemes and even company healthcare benefits programs, are in line with a "company money" formula of making workers reliant on their employers.
"Today, you probably get your health care through your employer. That's a very advantageous system for your boss and for your employer," Sexton said.
"It makes you more dependent on them and it makes it harder for you to go take your labor somewhere else and sell it elsewhere. Well, that legacy began in places like the one behind us here," he said, referring to the South East Coal Store. "And historically, Appalachia and communities like this have been the proving ground for what bosses and employers can get away with," Sexton added.
Enforced fully, Sexton said, the practice of using company money to pay workers could have long-lasting impacts, affecting generations of families.
"If you're in the United States, wealth is built generationally, typically," he explained. "People are here didn't really have the opportunity to do that because they weren't participating in the real world economy. They were paid in fake money."
"They couldn't use that money to max out their retirement vehicles or their Roth IRAs or whatever the case may be to leave anything for the people after they died," he said. "So, what happens is you get locked into this sort of vicious cycle of generational poverty, and yeah, we're still experiencing that here."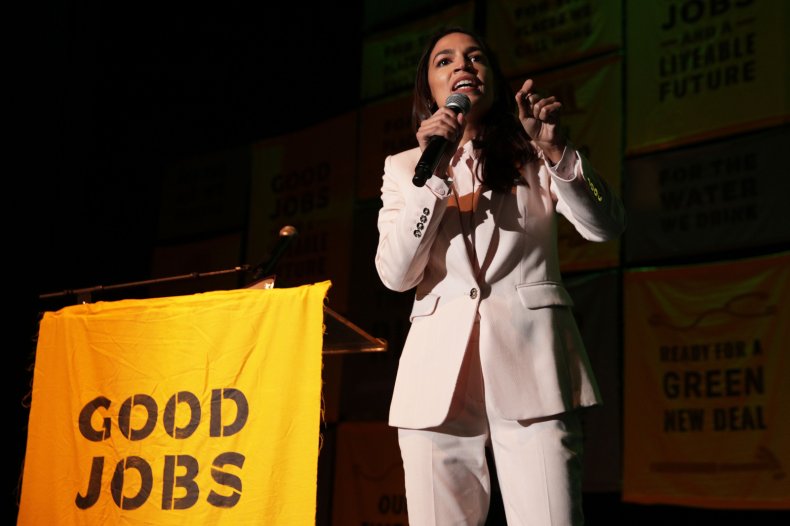 This article has been updated with a statement from Amazon.