Calling All Tired Parents, a Company Will Now Pay Your Kids $1,500 to Sleep
Calling all tired parents, now you can make money from your children's naps as one company is looking for a "real-life Goldilocks."
You might be familiar with the fairytale, having recited it numerous times to children determined to stay awake.
But for anyone who needs a refresher, the most popular version of the 19th century tale of Goldilocks and The Three Bears sees the titular character go into a bear's house, eat their porridge and fall asleep.
Not before trying out three different beds, belonging to mama, papa and baby bear, which were too hard or too soft, before finding one which was "just right."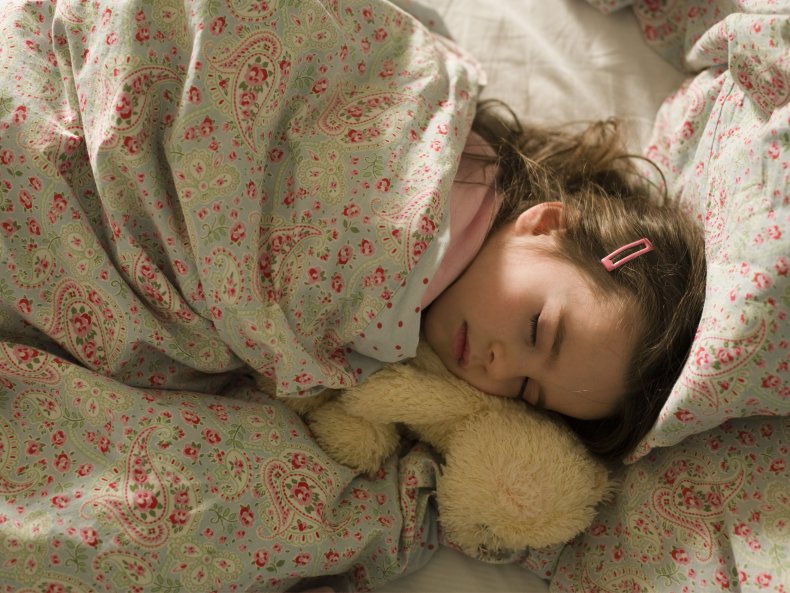 Now Amerisleep is looking to hire a youngster to test out their mattresses and give their honest opinion.
They said: "Forget the three bears and bowls of porridge, we're interested in just the beds. We're looking for someone to play 'Goldilocks' part-time, who appreciates a good night's sleep.
"With the help of their chosen parent or guardian, we need critical feedback to help us develop the ultimate children's mattress."
The family will get paid $1,500 to snooze, with the chosen sleeping beauty (forgive another reference) trying out a number of "brand new, and in-development mattresses."
The feedback will form part of the production process for a new range of children's mattresses.
"We are looking for a child who epitomizes 'Goldilocks,' and will be able to give critical and honest feedback on each mattress provided to them.
"We hope that by finding the 'real-life Goldilocks,' we'll be able to develop a mattress that's 'just right' for all children," the job ad said.
Over the course of one month, the child—with parental supervision—will be expected to test out around two dozen mattresses.
"Once these reviews have been completed, they will also be required to give feedback on any live changes and revised versions of the mattresses," they added.
The testing phase, aka a nap, can be done at home or at Amerisleep's HQ in Scottsdale, Arizona. If at home, mattresses will be delivered, and picked up, every three days.
But even if the Goldilocks chooses to stay at home, they'll need to make a trip to Arizona to give feedback on any "live changes." But Amerisleep stressed "all travel expenses will be covered by us!"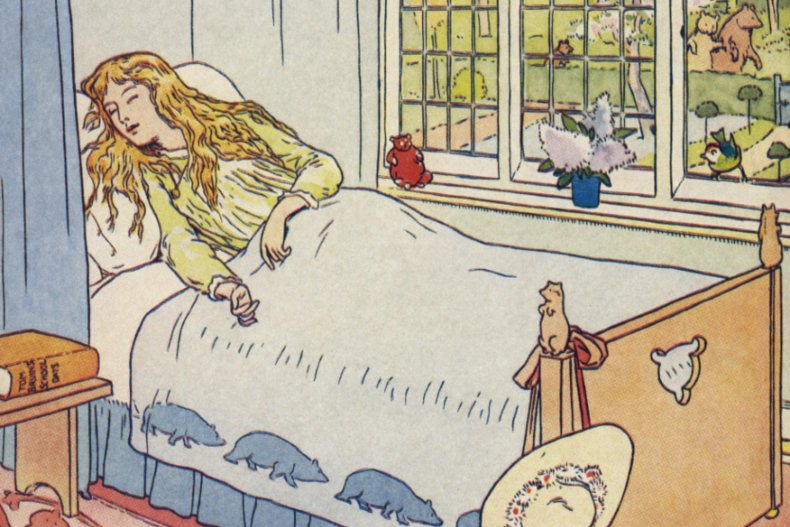 April Mayer, of Amerisleep, said: "Pretty much everyone's heard the story of Goldilocks, and the idea of finding something that's 'just right' is something that's stuck with a lot of us.
"However, we know that when it comes to sleep, this can be a real problem, especially for children and young people. That's why we wanted to launch this initiative and find the real life Goldilocks.
"Our hope is that we can have the perfect candidate lined up before the end of July, so that we can begin getting the review and development process underway before summer begins to dwindle. We can't wait to sit down as a team and have a look through the applications!"
Applications close on June 30, with the Goldilocks envisioned to be on board by the end of July.
Parents and guardians can apply by clicking here, explaining why their nominated child is perfect for the role.
The chart below, provided by Statista, shows people who said they sleep less than six hours a night.
The National Sleep Foundation advised that pre-schoolers need between 10 and 13 hours sleep a night, while school-aged kids should snooze for between nine and 11 hours.
Teenagers should be getting between eight and 10 hours sleep, it's seven to nine hours for young adults and adults, while seven to eight hours is sufficient for older adults.
The recommendations, published in the National Library of Medicine, added newborns need 14 to 17 hours of sleep a day, infants require between 12 and 15 hours, while toddlers should sleep between 11 and 14 hours.