Sanctioned Russian Oligarch's Company to Invest Millions in New Aluminum Plant in Mitch McConnell's State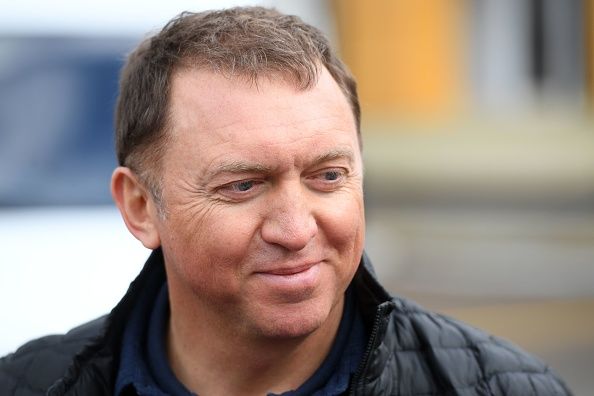 Rusal, the aluminum company partially owned by Russian oligarch Oleg Deripaska, announced plans to invest around $200 million to build a new aluminum plant in Kentucky just months after the Trump administration removed it from the U.S. sanctions list.
The new aluminum plant, slated to be built in the home state of Senate Majority Leader Mitch McConnell, will be the biggest new aluminum plant constructed in the U.S. in decades. Rusal will have a 40 percent stake in the facility.
"Rusal, one of the leading global aluminium producers, and Braidy Industries Inc., a U.S. base holding company which owns both Veloxint, an MIT-incubated lightweighting solutions company, and NanoAl, a Northwestern University incubated materials research and technology company, announce an intent to establish a joint project in Ashland, Kentucky, USA to produce flat-rolled aluminium products for the U.S. automotive industry," according to a company press release.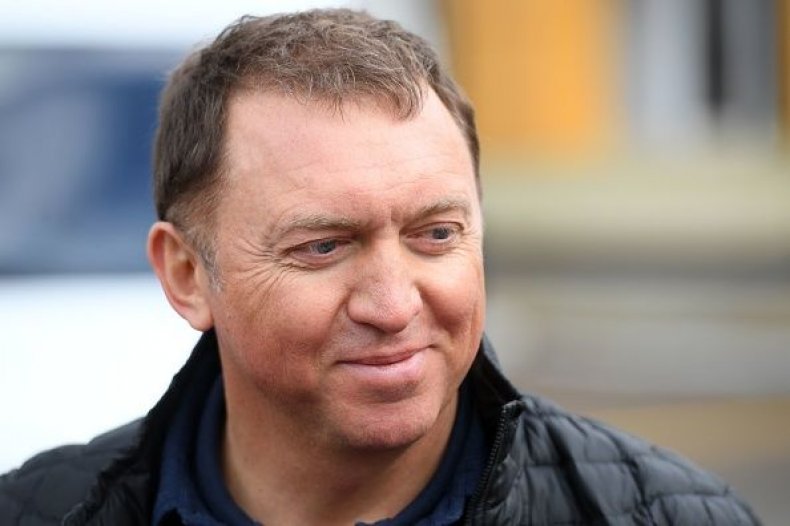 The U.S. removed Rusal from its sanctions list in January, after the Treasury Department struck an agreement with the company that saw Deripaska, a close ally of Russian President Vladimir Putin, reduce his stake in the company to below 50 percent and lower his voting rights to below 35. The agreement requires the companies to report any contact between Deripaska and company affiliates, including members of the board.
McConnell was among the advocates for lifting sanctions on Rusal, arguing that the deal with Treasury would maintain pressure on Deripaska personally without disrupting global aluminum supplies.
Also on Monday, the public affairs company Mercury, which was hired by British Lord Gregory Barker to lobby for the oligarch's companies to be removed from the U.S. sanctions list, filed a letter under the Foreign Agents Registration Act describing how "the Barker plan permanently removed Oleg Deripaska from control" of his companies EN+ and Rusal. Barker is the executive chairman of Rusal and its parent company EN+.
"The Board will be two-thirds/one-third independent of Deripaska, Deripaska will not receive any dividends for as long as he remains subject to sanctions, and the Company and its operations will remain under the scrutiny of U.S. regulators," the document reads. "The agreement will allow the world's second largest producer of aluminum to stay out of Russian state or Chinese ownership."
Still, analysts have expressed concern that Deripaska, who was sanctioned in April 2018 for attempting to meddle in the U.S. elections, may still wield influence over his companies from behind the scenes.
The agreement struck with the Treasury Department gave the Swiss commodities firm Glencore, a company that has done business with Deripaska for years and whose CEO previously sat on Rusal's board, some of Deripaska's lost shares. The Russian bank VTB, nicknamed Putin's piggy bank, also got a stake in Deripaska's companies. Some experts have claimed that it is possible Deripaska could use his ties with these companies to exert some influence over Rusal.
Meanwhile, at least one of the trustees that the Office of Foreign Assets Control appointed to ensure that Deripaska does not exercise influence on the company's board is linked to a law firm that has worked with the oligarch and his companies for years.
Earlier this month, The New York Times reported the Treasury Department had allowed around $78 million worth of company shares to be transferred to a trust fund belonging to Deripaska's children, despite a previous statement from Treasury Secretary Steve Mnuchin claiming that the oligarch's children would "in no way benefit" from sanctions relief.