The Company Trump 'Saved' Lays Off 338 Workers As He Celebrates Six Months In Office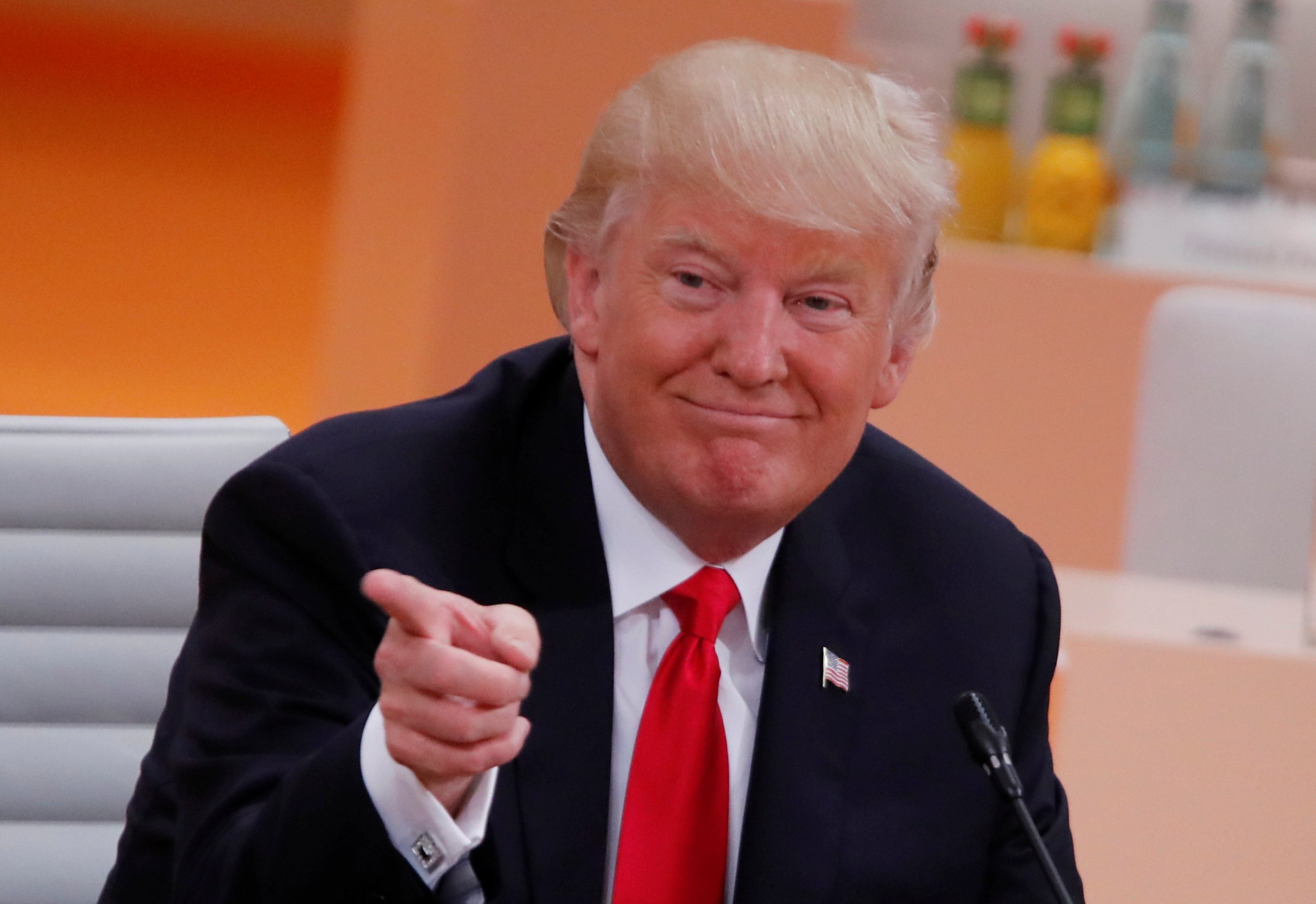 The company where U.S. President Donald Trump touted his business acumen and claimed to have saved more than 1,000 jobs is laying off more than 300 staff members as the president celebrates six months in office.
Carrier Corp., the air conditioning company, will bid farewell to 338 employees at its plant on Thursday-the six-month anniversary of Trump's inauguration.
The previously announced layoffs mark the first of at least 600 jobs that will be lost by the end of the year, with 290 of the layoffs planned for December 22, only days before Christmas.
In a statement seen by IndyStar, Carrier said it: "continues to honor its 2016 commitment to employ approximately 1,100 associates in Indianapolis. As announced in November, this includes headquarters and engineering jobs and more than 800 employees supporting our world-class gas furnace manufacturing center."
Carrier announced in 2016 that it was planning to shed 2,100 jobs from its Indianapolis furnace factory, stating in December 2016 that it had opted not to move a number of jobs to Mexico from Indiana, following a visit by Trump to the plant.
The president claimed he had convinced Carrier to retain 1,100 jobs in Indianapolis rather than outsourcing them in Mexico. And of those 1,100 jobs Trump spoke of, 300 of those were not under threat of redundancy-meaning a total of 800 jobs had been saved.
During a December 2016 press conference at Carrier, Trump said: "that big, big beautiful plant behind us… will be even more beautiful in about seven months from now. They're so happy. They're going to have a great Christmas. That's most important.
He added: "And that these companies aren't going to be leaving anymore. They're not going to be taking people's hearts out. They're not going to be announcing, like they did at Carrier, that they're closing up and they're moving to Mexico, over 1,100 jobs.
"And by the way, that number is going to go up very substantially as they expand this area, this plant. So the 1,100 is going to be a minimum number," he added.
But following the announcement of the job cuts, employees remaining at the Indianapolis facility are not feeling confident about their future, according to a union chief.
President of United Steelworkers Local 1999, Robert James, told the IndyStar: "They just don't have any faith in this plant staying in Indianapolis. There's just too much uncertainty."