Competing Aretha Franklin Biopics Coming to the Big and Small Screens in 2020
Aretha Franklin, the Queen of Soul, is about to dominate the big and small screens in 2020. Two competing biopics have been announced, one starring Jennifer Hudson and the other starring Cynthia Erivo, with both projects scheduled to start production at the same time for a 2020 release.
Hudson's project was announced Friday by MGM. Aptly titled Respect, after Franklin's biggest hit, it will follow Franklin's rise to stardom. Franklin herself was involved with the project before her death last year. The film will be directed by Liesl Tommy and will also star Forest Whitaker, Audra McDonald, Mary J. Blige, Marlon Wayans, Marc Maron and Tituss Burgess.
"I'm so proud that Ms. Franklin entrusted us to tell her story and to share it with the world," director Tommy told Deadline on Friday. "As a storyteller, hers is the kind of story we all dream of telling. Her music has inspired me since I was a little girl, and the milestones of her life and career have shown us all how to strive and thrive. To have this powerhouse group of actors—and the phenomenal talent of Jennifer Hudson in this iconic role—means we have the chance of making this film as transcendent as her glorious life and legacy."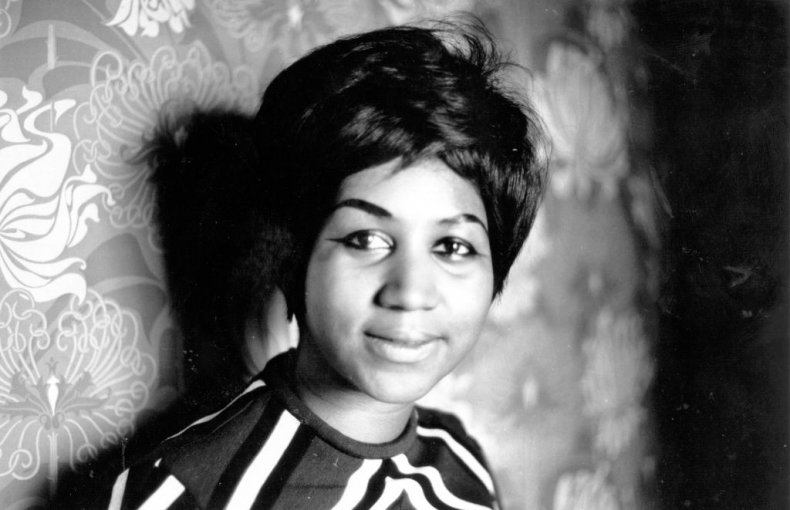 Earlier in October, the National Geographic cable channel announced that Franklin would be the subject of the third season of the Ron Howard/Brian Grazer–produced series Genius. Erivo, 32, best known for her work on Broadway in The Color Purple and the upcoming film Harriet (which is generating a lot of Oscar buzz for her portrayal of Harriet Tubman), will play the singer in the docudrama series, which will use both scripted scenes and archival footage to chronicle the singer's life. While Franklin wasn't involved in this project, members of her family are, in addition to many of her closest collaborators over the years, particularly Clive Davis, her longtime producer.
"Her strength, passion and soul are evident in her everlasting legacy, not only as a transcendent artist but as a humanitarian and civil rights icon," Erivo said in a statement announcing the project. "To have the opportunity to bring her legacy to life and show the fullness of her being, her humanity and brilliance is an honor. What I know and have learned about what my voice, as an artist, can do and the power in it has been highly influenced by Franklin. I feel privileged and excited to be a part of the sharing of her genius."
Both projects will start production in November 2019, but Genius will one-up Respect with a release date of spring 2020, while Respect is expected to hit theaters in the fall of 2020.
The announcement of the two projects comes a year after Franklin's death at 76 from a neuroendocrine tumor on the pancreas. The iconic singer died at her Detroit home. She left no will, which led to a continuing legal battle among her survivors over an estate estimated at $80 million. Three different wills reportedly were found in Franklin's home, which resulted in a legal battle between her four sons and their cousin and the administrator of the estate, Sabrina Owens.
But the discovery of multiple wills and the confusion over her estate didn't come as a surprise to Dick Alen, her former agent. "She was very private, very secretive," he told The New York Times in August. "This was all very typical for her."