Complaint Filed Against Lawyer Working for Kanye West and Trump Campaigns
Watchdog group Campaign for Accountability filed a grievance on Friday against a lawyer who may be working for President Donald Trump's reelection campaign and the presidential campaign of performer Kanye West simultaneously.
Wisconsin attorney Lane Ruhland delivered election paperwork on West's behalf to the Wisconsin Elections Commission on Tuesday. Ruhland was also named as an attorney for Trump's campaign on a legal brief filed in July. According to Campaign for Accountability, that represents a conflict of interest for Ruhland.
In the grievance, Campaign for Accountability Executive Director Michelle Kuppersmith said West's campaign is inherently at odds with Trump's reelection campaign "as both individuals cannot simultaneously obtain the office and hence legal steps that advance the interests on one candidacy harm the interests of the other candidacy."
Kuppersmith added that Ruhland's work with the Republican Party of Wisconsin and the Republican National Committee brings up "questions regarding whether she has personal commitments and interests inconsistent with zealously representing the interests of Kanye West's presidential campaign."
"There's no conflict to waive but we have no knowledge of anything Kanye West is doing or who is doing it for him," said Trump campaign Communication Director Tim Murtaugh in a statement sent to Newsweek on Saturday.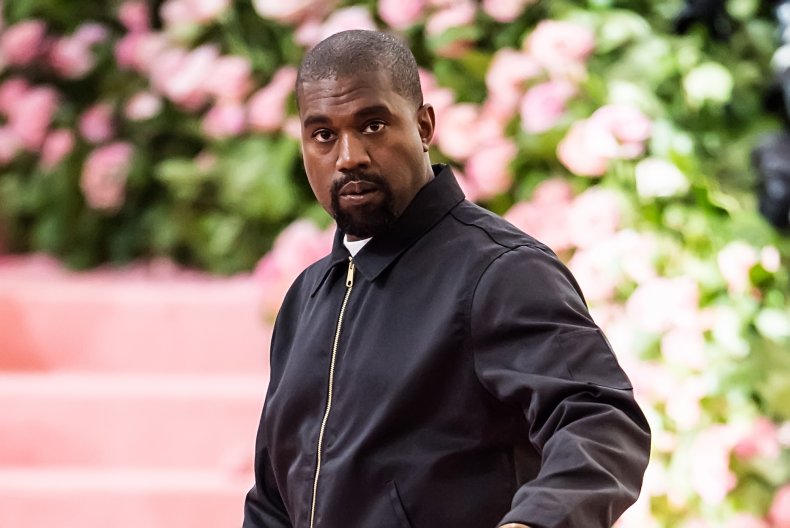 Ruhland also served as campaign treasurer for former Wisconsin Republican Governor Scott Walker and Wisconsin's former Republican Attorney General Brad Schimel.
In a statement issued Wednesday, the Wisconsin Republican Party commended West's campaign for hiring Ruhland, whom the Wisconsin GOP called "an experienced election attorney. We welcome Kanye West and all other candidates who qualified for ballot access to the race, and look forward to delivering Wisconsin's 10 electoral votes to President Trump."
Democrats in Wisconsin have filed a complaint to block West's nomination paperwork claiming that some of the signatures West turned in belong to "Bernie Sanders" and "Mickey Mouse." Some who signed the paperwork allege they were tricked into it.
During a Thursday press conference, Democratic leaders in Milwaukee, Wisconsin said West's presence on the ballot would actually wind up helping President Trump. Milwaukee County Executive David Crowley said Republicans were putting West up for contention "so they can literally trick us" and "take away votes from the Democratic nominee."
West did not deny that his campaign was structured to take votes away from presumptive Democratic presidential nominee Joe Biden. In a Friday interview with Forbes, West acknowledged that he would not be able to clinch enough votes in the electoral college to win the presidency.
"I'm not going to argue with you," West said. "Jesus is King."
Formerly a Trump supporter, West announced his candidacy in July. West said in a July interview that he called his party the Birthday Party because "when we win, it's everybody's birthday."
Found on his campaign website, West's platform includes restoring the national economy, reforming the police "in a manner that treats all Americans the same" and maintaining a "strong national defense, fully prepared, but not so quick to tie up our country's young men and women in foreign quagmires that do not advance our national interest, and which last for decades."
Updated 11:50 p.m. EST 08/10/2020: This story has been updated with a statement from President Trump's reelection campaign Communications Director Tim Murtaugh.