Computer-Generated 10-Year-Old Girl Leads to Conviction of Online Predator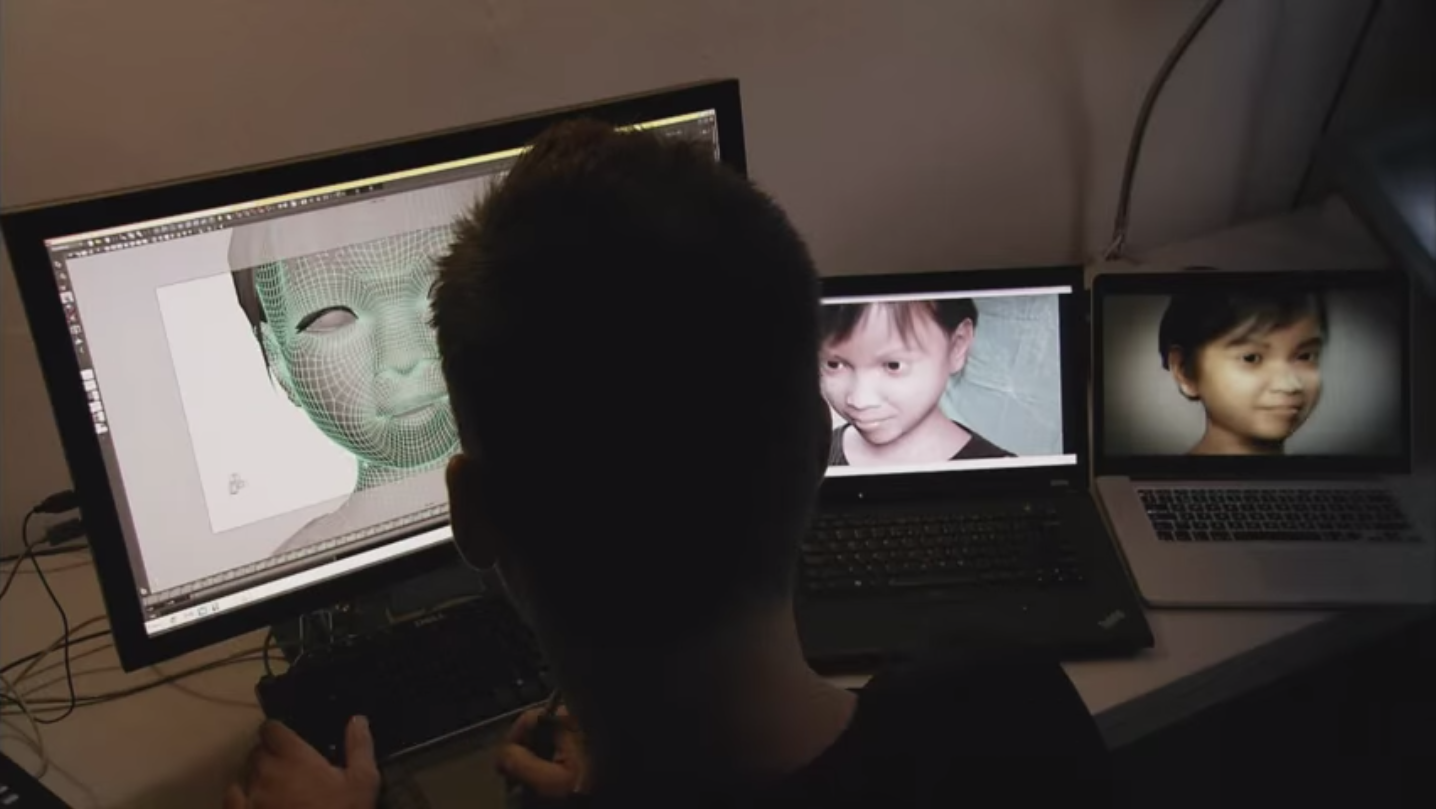 An Australian registered sex offender is reportedly the first person convicted on pedophilia charges that resulted after an international children's rights group carried out an undercover operation using a computer-generated child.
Scott Robert Hansen pleaded guilty to three charges in Brisbane District Court. He admitted to sending the fake girl, "Sweetie," obscene pictures of himself; having images of child abuse on his computer; and failing to comply with a sex offenders order.
He was sentenced to two years in prison, will be subject to a yearlong correction order and will have to undergo a sex offender treatment program.
Hansen's case dates back to 2013 when a Dutch charity called Terre des Hommes orchestrated a 10-week sting using Sweetie, a computer-generated, 10-year-old Filipina girl. The group intended to expose predators guilty of what they call "webcam child sex tourism": men from rich countries paying children in poorer countries to perform sexual acts in front of webcams.
By capturing moments from a real person, such as typing, nodding and shifting, charity workers were able to create a lifelike computer-model child, controlling her as needed. The following video takes you through the process of creating and using Sweetie for the sting.
During the operation, nearly 20,000 men contacted Sweetie, 1,000 of whom offered her money to take off her clothes in front of her webcam. The 1,000 predators came from 71 different countries, with 254 from the U.S., 110 from the U.K., 103 from India, 54 from Canada, 46 from Australia and 44 from Germany.
The operators collected as much personal data as possible on the predators, including Skype and social media profiles, and handed over their findings to the police and Interpol.
Though the sting operators are happy with Hansen's conviction, they wish there were more. An operator who asked to remain anonymous told the BBC that "[Hansen] was very direct. At one point he asked us to get our fictional 8-year-old sister involved. It was very difficult to go to sleep at night after interacting with someone like Hansen. He was probably not the most serious, not even amongst the most serious."
It is unclear how many more convictions will come from the Sweetie operation, as police are being unclear about if and how they are using the gathered material. For instance, the U.K.'s National Crime Agency told the BBC it was "actively pursuing" the operation but offered no further details.
The use of Sweetie has been a subject of debate. Europol spokesman Soren Pedersen said, "We believe that criminal investigations using intrusive surveillance measures should be the exclusive responsibility of law enforcement agencies." But the judge who presided over Hansen's case said, "If you believe that's a 9-year-old girl, then that's the law, that's good enough," reports the BBC.
The group does not intend to use Sweetie again, but the sting was successful in showing the potential success of new policing methods.