All Computers Will Turn Off at 8pm To Force Staff To Leave On Time, Seoul's Government Says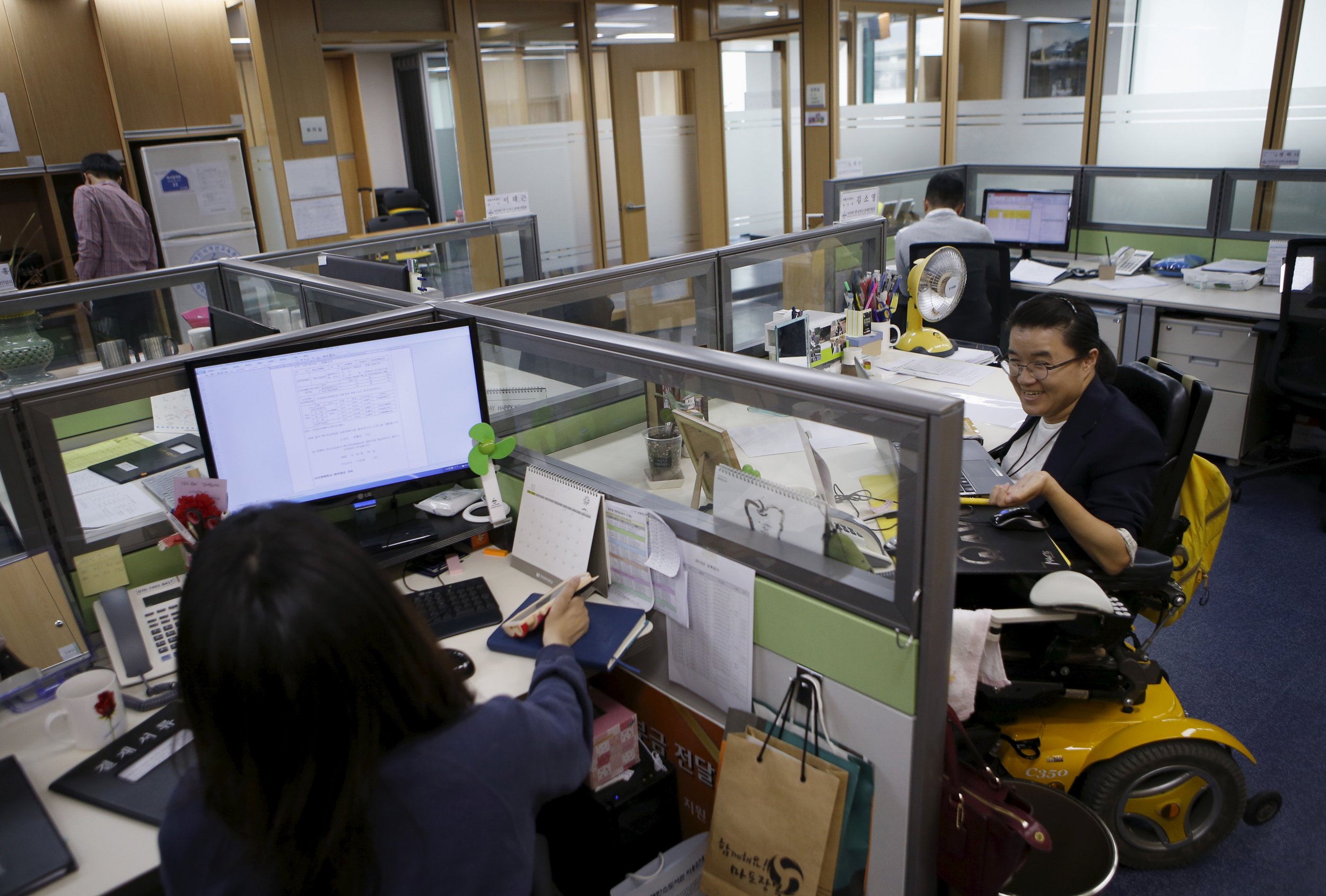 South Korea's capital decided to take radical step to fight its workaholic culture and reduce the amount of hours people work.
Seoul Metropolitan Government announced it would shut down employees' computers at 8pm on Fridays so they would be forced to stop working and go home, according to the BBC.
The measure will be rolled out on March 30, and will gradually decrease the working day to 7.30pm on the second and fourth Friday of April. By May, all computers will power off at 7pm on Fridays.
But the measure does not seem to be widely popular, the government is allowing for exemptions in special circumstances and a staggering 67.1 percent of its employees has applied, the BBC reported.
The South Korean parliament passed a law last month cutting down the maximum weekly work hours from 68—which made the country's work week the second-longest in the Organization for Economic Cooperation and Development (OECD) after Mexico—to 52 a week.
The bill was part of President Moon Jae-in's plan to reform the country's work culture, where it's common to work overtime and underuse paid leave. A government worker in South Korea worked an average 2,738 hours a year, according to data from the Ministry of Personnel and Management quoted in Yonhap news agency in January, nearly 1,000 hours more than the OECD average for public servants.
Moon promised to give South Koreans more time off, believing that it would benefit both citizens and the economy.
"With enough vacation use, Korea could experience a 20 trillion won ($18 billion) ripple effect and boost its national competitiveness," he posted on his Facebook page ahead of the May vote, quoted in The Korea Times. "I will also increase the number of annual holidays to 20 and improve the labor system to enable people to enjoy at least a two-week summer vacation," the post added.
Moon led by example, taking a week-long holiday in July in the midst of tensions with North Korea, and introduced an unprecedented one-off 10-day holiday bridging three national holidays in October.