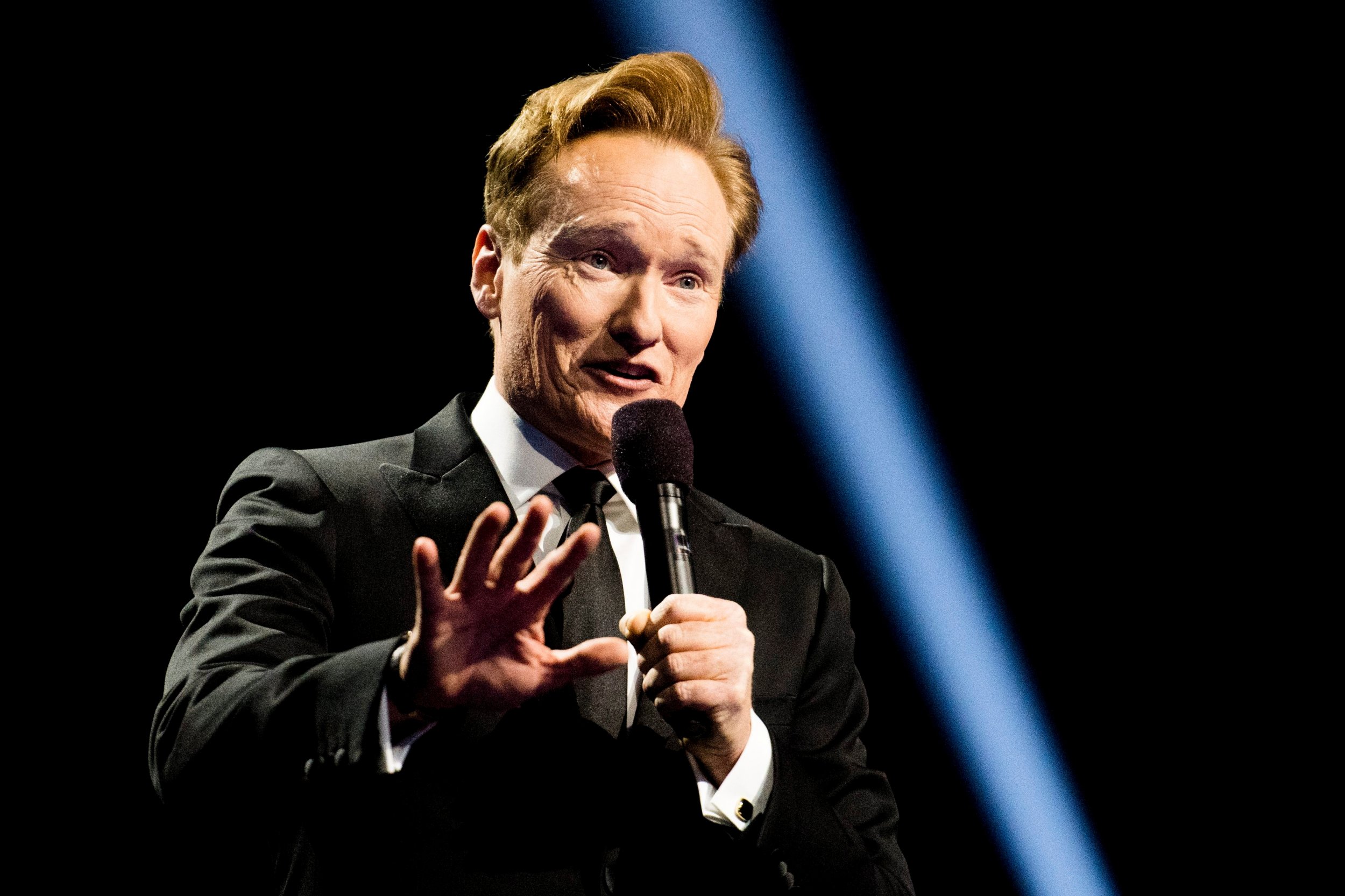 After 17 years at NBC, Conan O'Brien was left without a home when Jay Leno reclaimed The Tonight Show from his anointed successor in 2010. Later that year, O'Brien landed on basic cable with a nightly TBS show that mimicked his network television competitors. Despite O'Brien's favorability among younger viewers, Conan was never a hit, failing to come close to matching the ratings of similar shows on NBC, CBS and ABC.
Poor Conan ratings didn't, however, deter TBS from expanding its late-night presence. Full Frontal with Samantha Bee had its premiere in February 2016, and quickly became a hit behind the strength of Bee's memorable takedown segments throughout the election. But unlike Conan, Full Frontal airs only once per week, and TBS may have taken it as a sign that O'Brien might fare better in a similar format. Network CEO John Martin recently told The Wrap that there are plans to reformat Conan as an hourlong weekly show, although a timetable has yet to be set. TBS president Kevin Reilly later issued a statement denying this, but that doesn't mean the network won't ultimately shift Conan from nightly to a weekly format, or that it wouldn't be a good idea to do so.
Related: Samantha Bee takes down the GOP, and it's not just Donald Trump
It would be the first time an established nightly late-night talk show will have switched to a once-a-week format, but given the crowded slate of nightly shows, it would make sense for Conan to seek ratings elsewhere. As The Wrap notes, he's currently unable to approach the ratings of network late-night shows, instead bringing in figures similar to those of Bravo's Watch What Happens Live and Comedy Central's @midnight. Considering O'Brien's talent, experience and paycheck, TBS thinks it should be doing better.
A move to a weekly format could work particularly well for O'Brien, as Martin noted that the most successful episodes of Conan have involved its host traveling to locations like Cuba and Berlin. Ever since his Late Night days on NBC, O'Brien has thrived in remote segments, and a weekly show would allow for additional time to plan and execute more elaborate bits rather than simply churning out staid monologues and celebrity interviews. Thoughtful, high-quality segments also mean an increased likelihood they will go viral on the internet after they air. Racking up TV ratings isn't the only way to bring traction (and ad revenue) to a show. Just ask John Oliver and Samantha Bee.
While the move would work especially well for O'Brien, it would also be another sign that weekly late night shows simply make more sense. John Oliver's Last Week Tonight and Full Frontal have been breakout successes, while Comedy Central's Nightly Show With Larry Wilmore was canceled in August after only 17 months on the air. If a program isn't a legacy institution like The Tonight Show, it's hard to stand out among the din of other late-night programming, streaming options, the internet, smartphones and whatever else can distract the attention of potential viewers. Networks seem to be realizing that the better bet is to spend an entire week producing something original that is actually worth paying attention to. Formulaic celebrity interviews aren't as appealing now that we are privy to their tweets and Instagram posts, much less their appearances on other TV shows.
O'Brien isn't the only nightly talk show mainstay who has decided to get creative. Former Daily Show host Jon Stewart signed a four-year contract with HBO in 2015, and last year news broke that a Stewart-produced weekly animated parody of cable news was set to make its premiere on the network sometime in early 2017. Not only that, Stewart has created an animated studio that will produce shorts that will run as online content. The decision is telling considering Stewart's success as a nightly show host.
Regardless of how much more successful Conan would be as a weekly show rather than a nightly one, it's clear that the concept of a nightly, late-night talk show is becoming more and more antiquated thanks to changing attention spans, segmented audiences and new online distribution platforms. For now, it seems that the future lies in higher-quality weekly shows, and, ultimately, short-form online entertainment. Going viral is no longer an afterthought, it's a necessity.