Conan O'Brien Jokes Trump Can Attend Roseanne's Fictional Funeral
The character Roseanne Conner will be killed off in her sitcom Roseanne when the show transitions to title The Conners and proceeds without her. The news of Roseanne's fictional death left late night host Conan O'Brien with a double-sided joke about President Donald Trump in regards to both Roseanne and former Arizona Senator John McCain.
"Finally, a funeral Trump will be allowed to attend," O'Brien said of Roseanne's death on his show Tuesday. The joke refers to Trump's lack of invite to McCain's funeral.
McCain and Trump had a negative, public relationship from the start of Trump's presidential campaign. McCain was an open Trump opposer until he briefly supported the future president's campaign, before denouncing him again when the Billy Bush tapes, which some considered misogynistic, were released.
Trump allegedly refused to comment on McCain before his death, though many politicians issued words of respect and well wishes to McCain and family in his final days. Trump was allegedly pushed by White House officials to release a statement on McCain, which he did Monday, the Wall Street Journal reported Tuesday.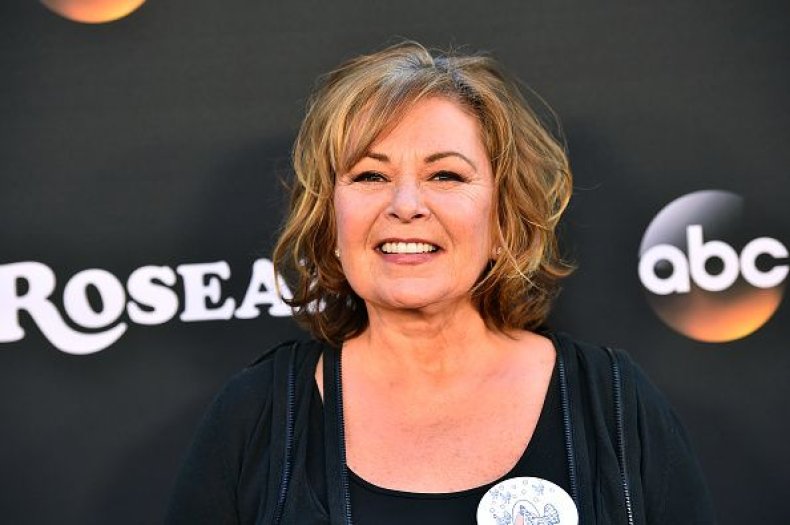 Roseanne Barr is being removed from her show after she made comments some considered racist. In a late-night, now-deleted, May 29 tweet, Barr made a statement about former Obama adviser Valerie Jarrett which said it she like "Muslim brotherhood & planet of the apes had a baby."
Barr later alleged she did not know Jarrett was black. She noted she would never intentionally make a racist comment.
"I'm a lot of things. I'm a loudmouth and all that stuff, but I'm not stupid, for God's sake, and I never would have wittingly called any black person...say they are a monkey," she said on Rabbi Shmuley's podcast in June. "I never would do that! And I didn't do that."
Barr is a vocal Trump supporter. With the revival of Roseanne, which originally aired from 1989 to 1997 and was briefly revived from March to May of 2018, Trump spoke kindly on her character's loyal Trump support. He expressed his appreciation in tweets as well as a personal phone call to Barr, the Washington Post reported in March.
In a now-deleted tweet, Barr explained her decision to vote for Trump after exchanging her "liberal" values. "4 those who wonder-back in the day when I was called a 'liberal' by journalists, I used to answer-'I'm not a Liberal, I'm a radical' & I still am-I voted Trump 2 shake up the status quo & the staid establishment," she tweeted in December.