Conan O'Brien Wants to Make the Obama and Biden Bromantic Animated Series 'Barry & Joe' a Reality (Exclusive)
The adult animated series Barry & Joe—a "bromantic comedy" featuring former president Barack Obama and former vice president Joe Biden—is one step closer to reality. Conan O'Brien, through his production company Conaco, has joined the project as an executive producer, as has the animation production company Titmouse (Big Mouth, The Venture Bros.).
Related: Barack Obama and Joe Biden will take on Trump and try to save humanity in animated series 'Barry & Joe'
"My nerdy heart is exploding," Adam Reid, the series creator, said in a statement. He told Newsweek on Friday that he cried when Conaco called to say O'Brien's company was on board. "This whole time I'm like, 'Conan and Titmouse, Conan and Titmouse, Conan and Titmous,' in the cheesiest way thinking about it and putting it out there," he said. "That it's really happening—it's bananas."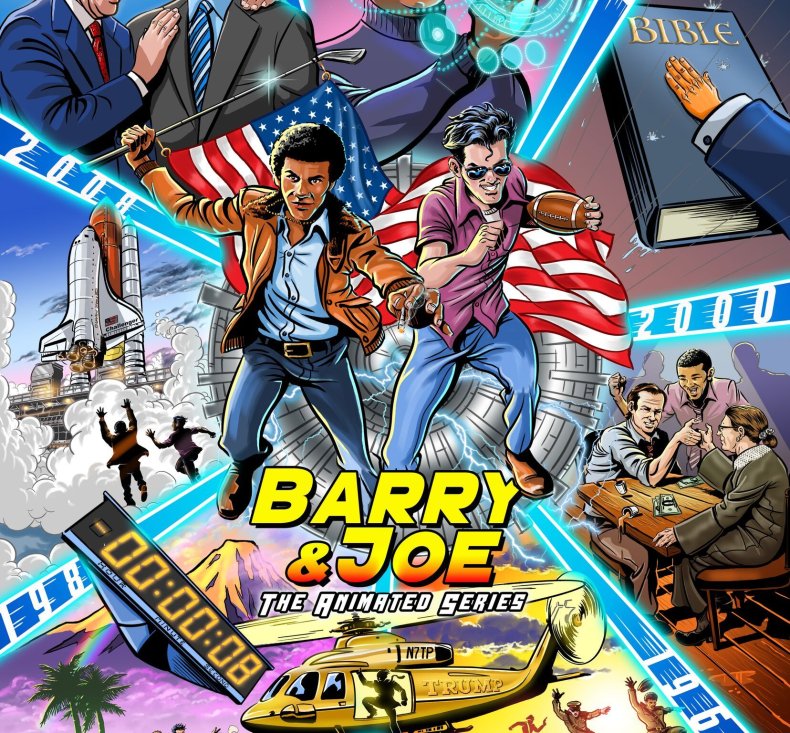 Barry & Joe is a time-travel adventure, inspired in part by the 1980s show Quantum Leap. After Donald Trump's inauguration, Biden goes back to different points in history to recruit an unknowing Obama, or "Barry," over and over again as his partner to save the world. Reid styled the show's villain, Trump, after the unseen ones of the past, like Dr. Claw in Inspector Gadget. Viewers will never see his face, only a "tiny orange hand."
"It's an escapist liberal fantasy, but it's also kind of about things we care about and characters we care about," Reid said. "I think the goal is that people laugh and feel catharsis at the same time."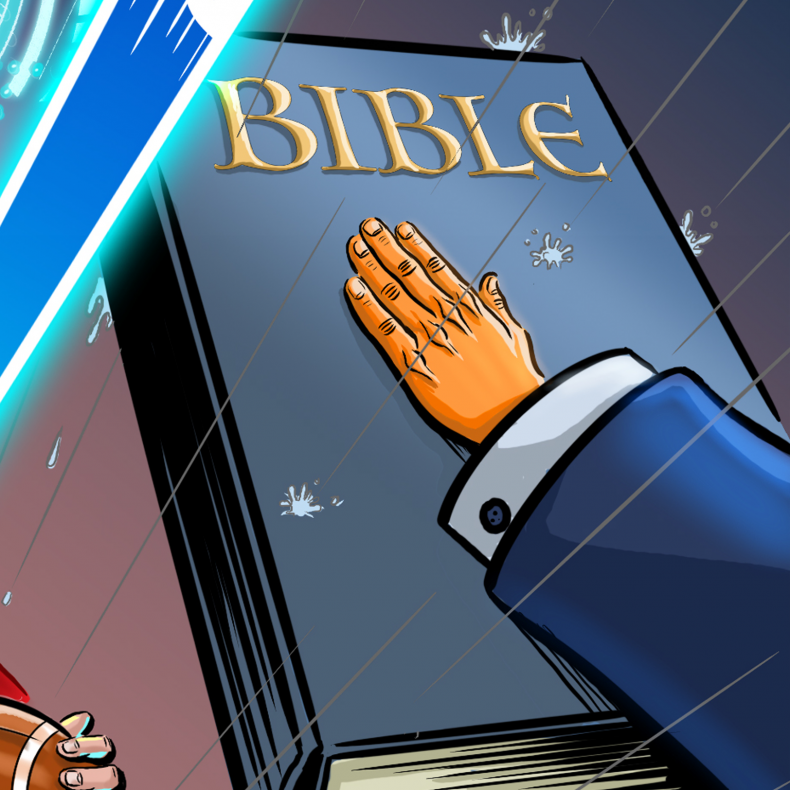 Reid, a director and writer who co-founded the production company and agency Bodega Studios, came up with the initial idea for the series during the "emotional hangover" that followed the 2016 presidential election. In the early aftermath of Trump's unexpected victory, he set it aside as a "stoner idea."
But he came back to it this summer once he was certain he hadn't overreacted about the election results in November. He launched a crowdfunding campaign on Kickstarter in early August and exceeded his $100,000 goal by the time it closed at the end of the month. Reid went to Los Angeles for meetings this fall, which resulted in the production team that includes O'Brien and Titmouse.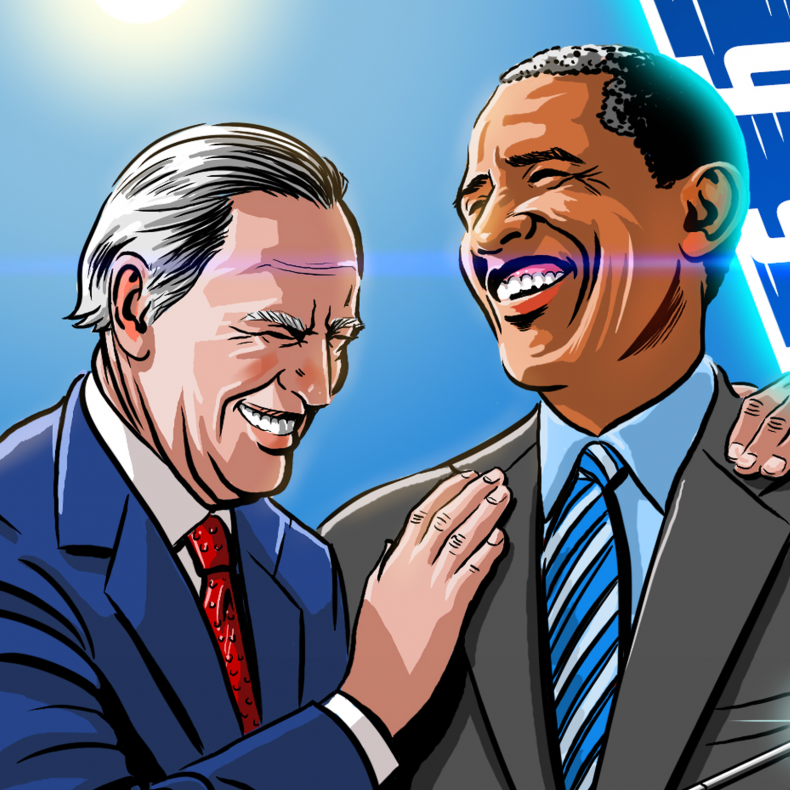 Reid admires the adult animation that both partners are already associated with—Conaco is producing the space saga Final Space for TBS, while Titmouse's series Big Mouth is on Netflix. "Both have so much heart," he said. "These are exactly the people I want to be collaborating with to create our own new show. I feel so lucky. I think this project is charmed. Now we're like a Voltron, coming together to make this big badass robot."
As exciting as the producing partnership is, there's still work to be done. The process of turning the idea into a show that viewers can actually watch is a long one. The team will work on redesigning and honing the look of the half-hour program, tweaking the pilot script and planning the season (of about 10 episodes) in order to pitch it to networks in early 2018. It could be a year or even longer after a deal before the show actually airs.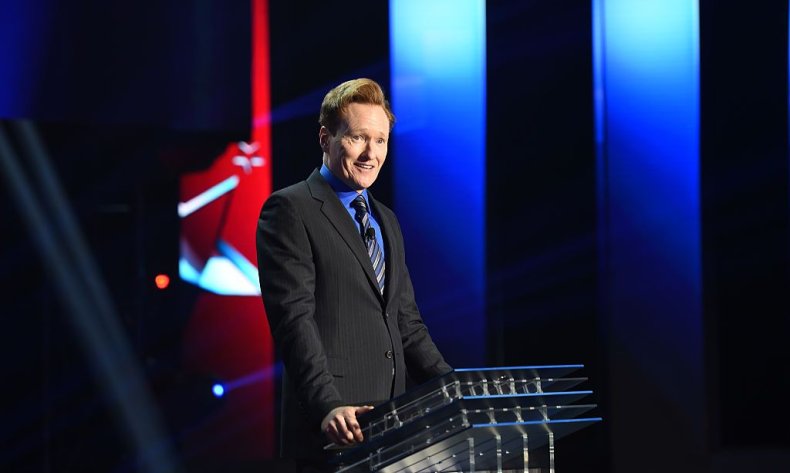 "This show isn't a reaction to the news," Reid said. "There's no possible way to keep up with it. I don't know what's going to happen tonight with the tax bill, the world is changing so fast. My goal is to create something that doesn't take place in the present, that's why we're going way back to find some perspective and see how we got here. I'm so excited to find the stories that resonate across time, about humanism, about brotherly love, about being optimistic in the face of, I don't know, true insanity."
We may not be able to predict what impulsive thing the current president will tweet or say or do next, but "Obama and Biden as characters, and what they stand for, that's not going anywhere," he said. "We can count on that."