Concern Rises Over High School Quiz About Drug Dealing, 'Murdering Rednecks With Minivans'
Parents in Kings Mountain, North Carolina, are upset over a test for high school students which includes questions about illegal drugs and murder.
The test is reportedly for an economics class, and it allegedly asked students about scenarios such as dealing the drug methamphetamine and starting "an assassination business that specializes in murdering rednecks with minivans."
The Charlotte-based ABC affiliate station WSOC-TV received a note from parents who said they learned about the quiz being used at Kings Mountain High School on Wednesday. WSOC-TV followed up with a school board member who said he was aware of parents' concern and that the superintendent is investigating the matter.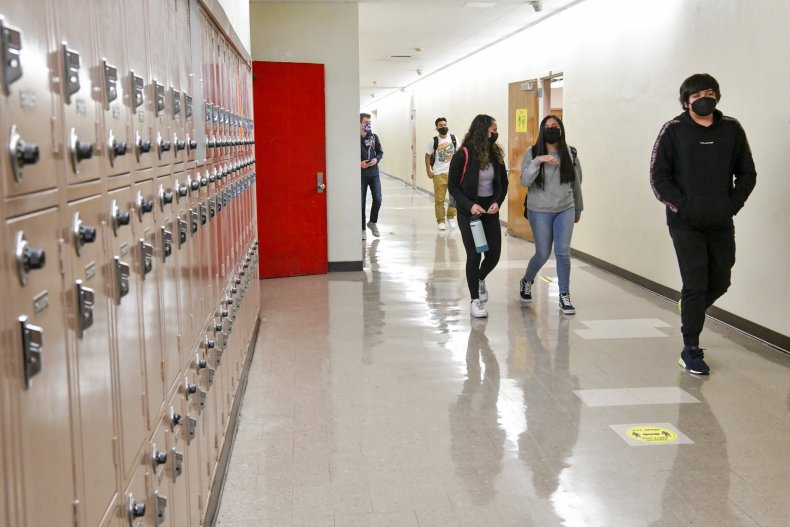 One question on the test allegedly asks: "If Josh is trying to become a drug dealer, he is going to need some supplies like glassware to make his meth. Which of the four factors of production would glassware be?"
Another supposed scenario posed in the quiz asks kids about production factors for marketing meth during the holidays "under the advertisement Merry Christmeth."
"Our kids are exposed to this on a daily. Why put it out there at school? I think it's uncalled for," parent Gwen Blanton told WSOC-TV reporter Dave Faherty.
WSOC-TV journalist DaShawn Brown posted about the station's story regarding the quiz at Kings Mountain High School on Twitter Thursday.
In a statement to WSOC-TV, the Cleveland County School District said: "We are also looking toward making sure instructional materials appropriately align with the lessons and reflect the school's values."
Robert Queen, chairman of the board of education at Cleveland County School District, replied to Newsweek's request for comment on Friday. In an email, he wrote: "We are aware of the quiz. Our superintendent is investigating the issue and will handle it according to Board policy."
Newsweek also contacted the school's superintendent for comment but did not hear back from either in time for publication.
The Kings Mountain High School quiz isn't the first time in the past year that parents have complained about a school test. Last September, a school in the Bedford Public Schools district in Michigan drew fire for questions some deemed to be slanted against then-President Donald Trump on a current events quiz given to students.
A screenshot of that computer quiz showed one of the questions that angered some parents. The question read: "This is the perception of what Trump hates..." which was then followed by four multiple-choice answers: "women," "Black people," "Mexicans" or "all of the above."
The Bedford Public Schools district superintendent said the quiz was generated by an app and not by a human teacher.