Concerns Over Prince Harry and Meghan Markle's Security Arrangements as They Begin New U.S. Life
Prince Harry and Meghan Markle must keep a British police team for their own safety, Princess Diana's former protection officer told Newsweek.
When the couple moved to Los Angeles, President Donald Trump wasted no time telling the world he would not offer a Secret Service detail, insisting "They must pay."
Canada has also declined to fund their security and there has been a debate in the U.K. about whether taxpayers should foot the bill while the couple is no longer performing royal duties and based abroad.
For their part, the Duke and Duchess of Sussex indicated they do not intend to ask the U.S. government for security, with a spokesperson saying "privately-funded security arrangements have been made."
Ken Wharfe, who protected Prince Harry's mother during 16 years at Scotland Yard, warned they risk their safety if their team cannot get intelligence briefings.
He told Newsweek: "Trump has said he's not going to front up the bill which means he's not going to assign anyone from the Secret Service or the U.S. State Department, which would normally be done if a U.K. royal enters America.
"We would always take our own protection over there but we relied heavily on the U.S. State Department and the Secret Service who were able to share their intelligence with us. Without that liaison at the very least you're going to have huge problems.
"You can recruit private security out there with a working knowledge of Los Angeles but I know for a fact the U.S. State Department would not share intelligence with them."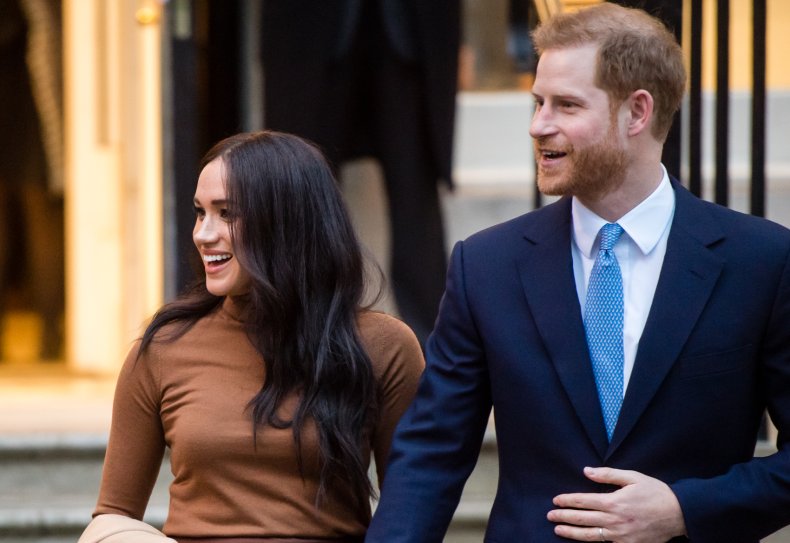 Wharfe called for a compromise where a private firm manages day-to-day security on the ground, but with a Metropolitan Police liaison officer to act as a conduit for intelligence briefings.
He said: "The Met Police will, I think, either through a small group of liaison officers still maintain a protection with Harry and Meghan. What needs to happen is a compromise—either Harry and Meghan or the queen or the Prince of Wales should fund a substantial amount to offset this bill with the taxpayer."
When the Metropolitan Police withdrew protection from Princess Beatrice and Princess Eugenie, Prince Andrew's daughters hired a team of experienced ex-Metropolitan Police officers, Wharfe said.
However, they are not authorized to carry guns as they guard the princesses on trips around London. A U.S. security firm would be able to carry firearms.
Police have established a real threat to Prince Harry and Markle. White powder was sent to the couple accompanied by a racist letter in what was recorded as a hate crime in 2018.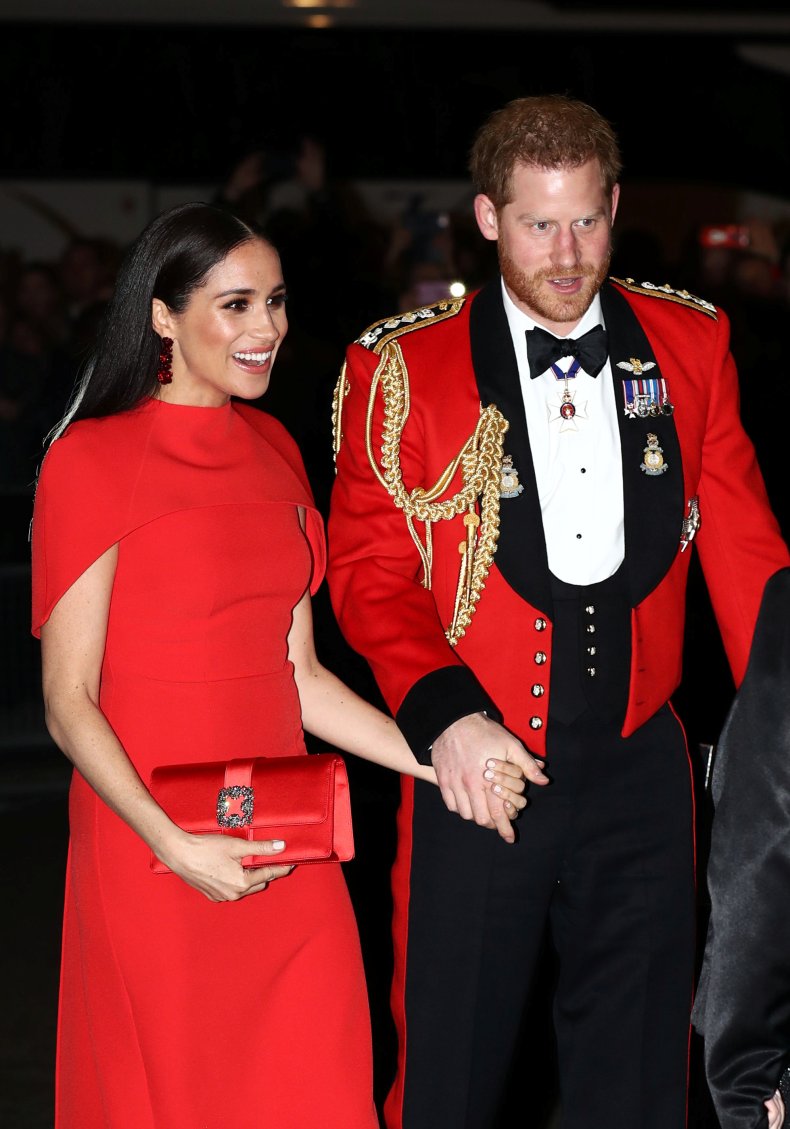 Wharfe said the security would have to be alive to kidnap threats, protecting not just the couple but their young son Archie.
In Los Angeles, they can expect regular run-ins with the paparazzi if they are to be seen out and about on the celebrity circuit once lockdowns ease.
But Wharfe also warned many private security firms hire ex-soldiers whose career history can lead to a more combative approach.
He believes Princess Diana's team made significant errors in the run up to her death, when her official driver attempted to fool photographers with a dummy run out of the Ritz Hotel in Paris, where she had been with boyfriend Dodi Al-Fayed.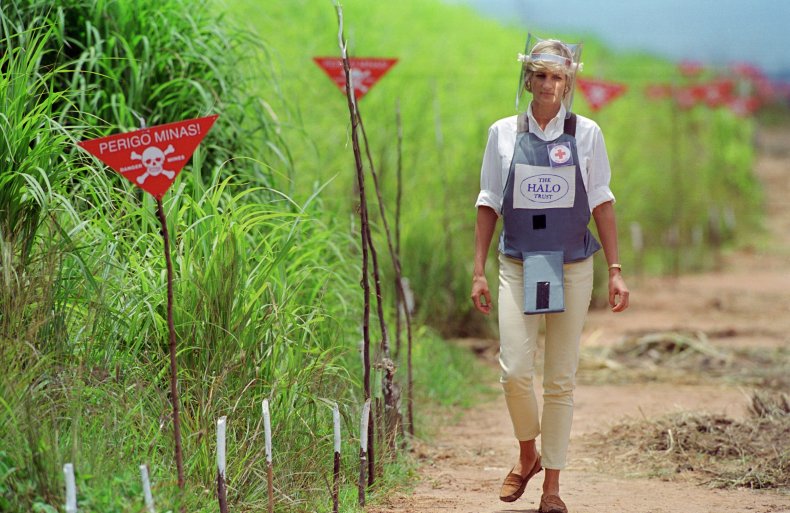 Instead, the Princess was driven in a different car by Henri Paul who worked as hotel security and, having already clocked off for the night, had been drinking in a local bar.
Wharfe said the desire to defeat the paparazzi clouded the judgement of her security detail on the night.
He said: "You recruit the SAS, you recruit the army to take you across a battlefield or a minefield or across Syria. Don't ask me or anyone from the royal protection team to do it because we couldn't.
"In the same way you have to be careful asking people with a military background to do royal protection, this isn't a battlefield. In the 16 years I worked at the Yard I drew my gun once and no one ever knew that I drew it.
"Every single event that we had a potential problem, it was dealt with through dialogue not violence or the use of a firearm. You can't suddenly just abandon the security Harry has enjoyed for his entire life."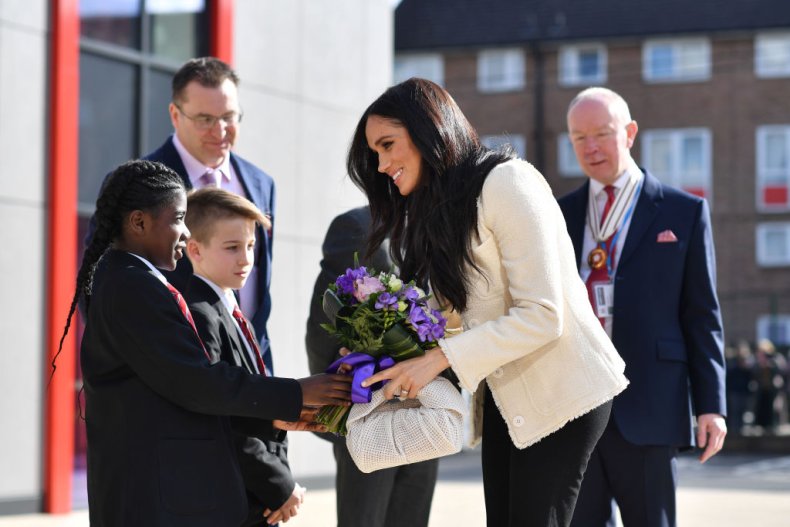 President Trump said on Twitter this week: "I am a great friend and admirer of the Queen & the United Kingdom. It was reported that Harry and Meghan, who left the Kingdom, would reside permanently in Canada. Now they have left Canada for the U.S. however, the U.S. will not pay for their security protection. They must pay!"
A spokesperson for Harry and Meghan said this week: "The Duke and Duchess of Sussex have no plans to ask the U.S. government for security resources. Privately funded security arrangements have been made."
The Metropolitan Police in London and the U.K. Home Office both declined to comment for this article.