Concerns Over Risks to Roofs In Snow-Hit Buffalo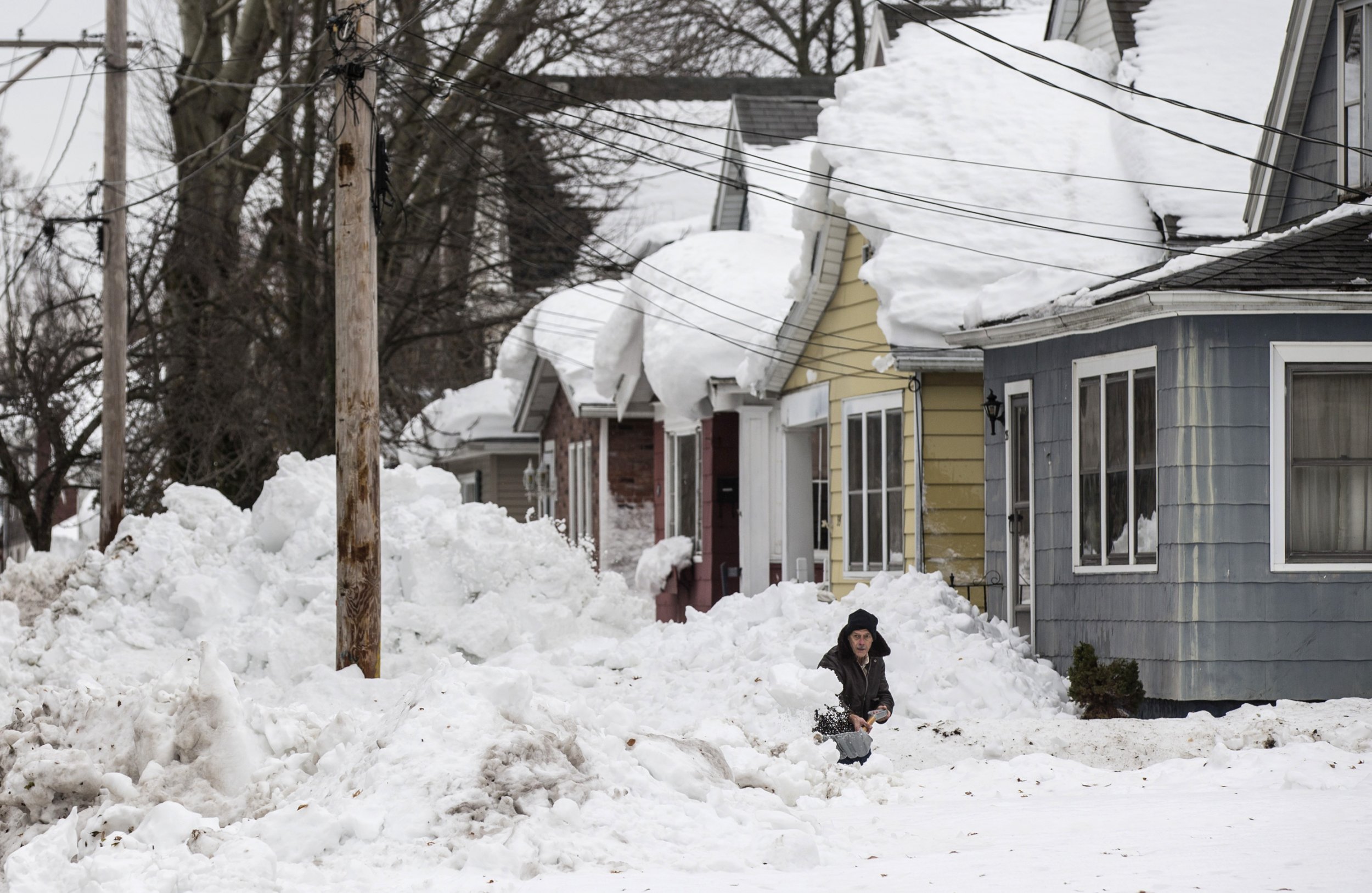 BUFFALO, N.Y. (Reuters) - New York Governor Andrew Cuomo warned residents of Buffalo, New York, which is still digging out from as much as seven feet of snow, to beware of roof collapses as the weather warms.
With temperatures expected to reach 59 degrees Fahrenheit, the region faced a high risk of floods as the snow melts, though so far has escaped major flooding, Cuomo said Monday.
He warned people to look for signs of their roofs weakening under the heavy weight of the snow, noting that noises were a warning sign of a possible collapse.
"If you are in a building and you hear creaks, or you hear groans, please contact the authorities immediately and get out of the building," said Cuomo, flanked by emergency officials.
The region was braced for high winds and downed trees on Monday afternoon, with the National Weather Service warning that winds would blow at 25 to 35 miles per hour, with gusts up to 60 mph. The waterlogged ground made it more likely that trees would fall, raising the risk that homes and businesses would lose power.
Larry Miceli, 59, was busy on Monday putting sandbags around his home, located in a low-lying area not far from a creek.
"If the creek goes over its banks, the water will eventually run to where I am," Miceli said. He said the storm marked the third time this year his house has been at risk of flooding.
"Sometimes you wonder how much you can take. It just keeps coming," said Miceli. "It doesn't seem right."
Thousands of sandbags are in place around the city, said Erie County spokesman Peter Anderson. He said the county hasn't seen flooding yet and there are no ice jams on local waterways.
More than 775 members of the New York National Guard have been ordered into Erie County and Buffalo to help with flood prevention after efforts to remove snow following a record three-day snowfall that killed 13 people.