As Concerns over Supplies Grow, Trump Orders Health Secretary to Protect Ventilator Supply Chain
President Donald Trump gave Health and Human Services Secretary Alex Azar the authority to compel the production of the parts or raw materials needed to make ventilators Thursday, saying the order would "more fully ensure that domestic manufacturers can produce ventilators needed to save American lives."
By using the Defense Production Act (DPA)—a rarely-used, Korean War-era law meant to ensure the availability of needed materials in times of war—for the second time, Trump directed Azar to use "any and all authority available under the Act to facilitate the supply of materials" to several manufacturers of ventilators, which are used to support COVID-19 patients whose symptoms are too severe to breathe on their own.
The life-saving devices are just one of a number of medical necessities that have been in short supply due to the worldwide coronavirus pandemic.
While the federal government maintains a strategic stockpile of ventilators for use during national emergencies, many state governors have complained that their requests for equipment have gone unfulfilled or under-fulfilled.
Additionally, some of the devices sent to states have arrived in a nonfunctional condition, according to a New York Times report that showed that the Trump administration allowed a contract meant to ensure maintenance of the stored devices to lapse last summer.
In a statement, Trump said that Thursday's order would "save lives by removing obstacles in the supply chain that threaten the rapid production of ventilators." With the number of confirmed Coronavirus cases in the US surpassing 226,000, a number of manufacturers have pledged to increase capacity, which will increase the demand for those companies that supply raw materials and parts for the devices.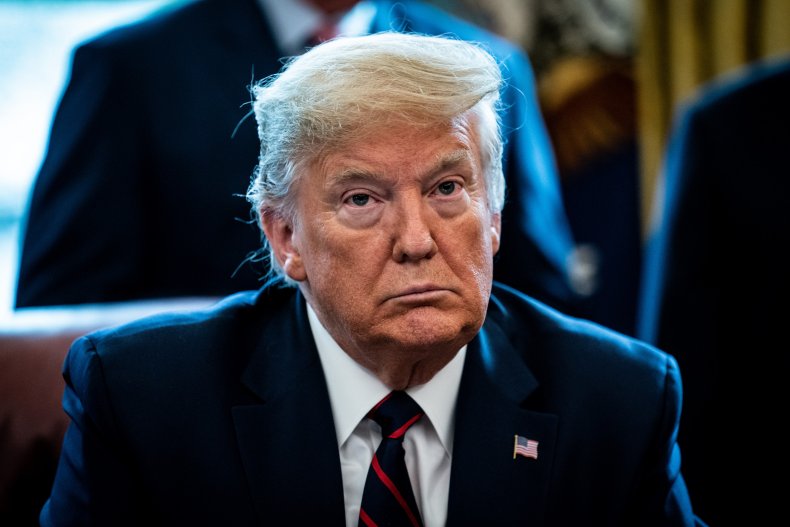 A number of U.S.-based companies that do not traditionally manufacture medical products, including Tesla, SpaceX, and General Motors, have offered to produce ventilators on a larger scale than currently possible. Tesla founder Elon Musk said in a tweet last week that his company's New York factory would "reopen for ventilator production as soon as humanly possible, and Medtronic CEO Omar Ishrak has said that his company is working with Tesla to begin production.
Trump has used some powers available under the 1950 law as the Coronavirus crisis has unfolded in recent weeks. He first used his authority to order a company to produce needed materials on March 27, when he ordered GM to begin producing ventilators.
"As usual with 'this' General Motors, things just never seem to work out," he wrote in a tweet that day. "They said they were going to give us 40,000 much needed Ventilators, 'very quickly'. Now they are saying it will only be 6000, in late April, and they want top dollar. Always a mess with Mary B. Invoke 'P'." "Invoke 'P'" refers to the DPA.
Despite criticism from Democrats like New York Governor Andrew Cuomo, who has repeatedly called for the president to use his full authority to order the devices produced on a massive scale, aides say he has been reluctant to use the full powers available to him to order companies to do so.
One reason Trump has declined to give such an order? It would make it harder for him to characterize his Democratic opponent in this year's election as a "socialist," sources close to the president said, and partly because he prefers to use the threat that he'd invoke the DPA to pressure companies to do things voluntarily.
A spokesperson for ResMed, one of the manufacturers named in the memorandum, told Newsweek that the company was "pleased to see the White House prioritize access to critical ventilator components" which would enable "all industry-leading ventilator manufacturers to speed up both production and delivery of lifesaving devices to patients who need them most."
The White House did not immediately respond to Newsweek's request for comment.
Updated at 6:16 pm with a statement from ResMed