We Need to Protect Batters From Pitchers who are Throwing Harder than Ever. Here's How | Opinion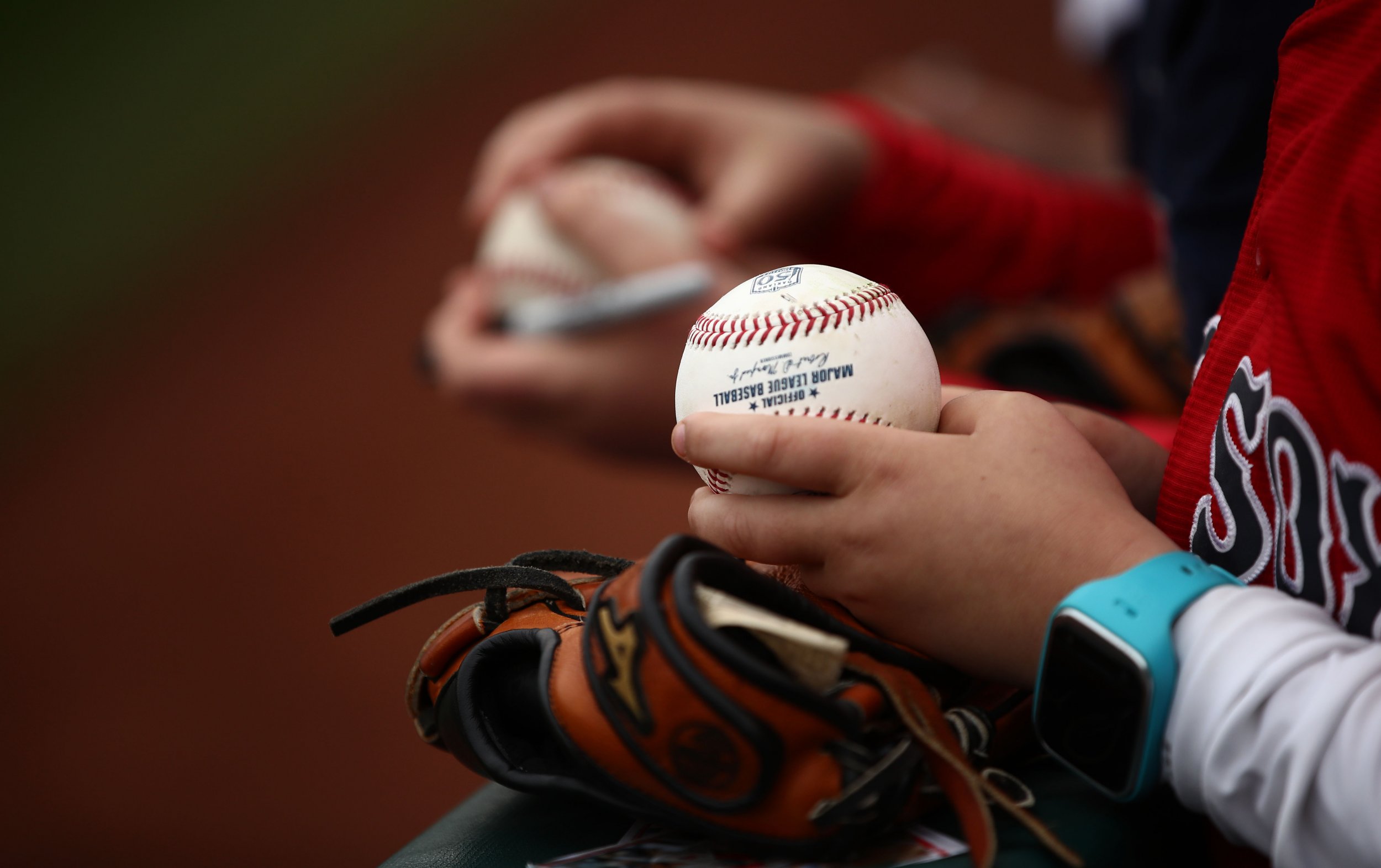 In the surest sign of spring, players young and old, professional and tee-ball, Major League and Beer League, some hoping for a World Series and others vying for schoolyard cred, are emerging from their dens and taking to the diamond for another season of baseball. This year, there's been a lot of talk about changing the usually stubborn game – including moving the pitching mound back, adding a pitch clock, and even a three-batter minimum for pitchers. But one rule change that isn't being talked about nearly enough would be to change the safety requirements for a batter's helmet. Leagues of all levels—from MLB to Little League and Babe Ruth—should consider it.
Some of the most devastating injuries in baseball are the result of a pitched ball striking the head or the face. You may remember when now New York Yankee Giancarlo Stanton took a fastball to the face as a member of the Miami Marlins a few years ago. The outfielder suffered multiple facial fractures, dental damage and missed the rest of the year. Since then, there have been many other facial injuries from thrown pitches in Major League baseball. The injury occurs at lower levels as well.
I would know. Last year, in my final season as a member of Division III Oberlin College's baseball team, I took an 85-mph fastball directly to my left cheek during an indoor practice. Fortunately, the pitch didn't break any bones like the one that hit Stanton did. Unfortunately, my brain took all the impact. I missed nearly all of my senior season with a concussion that left me with headaches, loss of balance, and mental fogginess. Today, more than a year later, I am still feeling the effects of that injury and wonder about its future impact on my health.
Giancarlo and I probably would not have sustained these injuries had we been required to wear an attachment on our helmets called a C-Flap. The C-Flap is a protective guard that is mounted onto the ear flap of a batter's helmet to prevent facial damage. The guard is increasingly popular in the Major Leagues and worn by some of the league's best players.
In 2017, Keon Broxton, then an outfielder for the Milwaukee Brewers, was hit in the head by a fastball that bounced off the C-Flap. After the game he said that the little piece of plastic "saved [his] life."
I wore the C-Flap after I came back from my injury. Unlike the annoying metal cage facial guards I used to wear in Little League, the C-Flap did not diminish my vision at the plate. In fact, it actually helped me lock in on pitches inside of the strike zone. Any pitch that was below my knees and outside of the strike zone was blocked by the guard in my line of vision. It also made me feel safer at the plate.
"[The C-Flap] kind of makes you able to stay in there and handle the velocity," Rick Schu, assistant hitting coach for the San Francisco Giants, told USA Today.
But the guard hasn't caught on at lower levels the way it has in MLB. In my four years playing college ball I didn't see any other player use the C-Flap. My brother, a high school baseball player in Connecticut, has also never seen anyone with the guard. I've interviewed other college and high school baseball players and all said they had only seen the safety device worn by a handful of players if at all.
With pitchers hurling harder than ever – including the use of aggressive brush-back throws – the risk of head injuries in baseball is becoming much greater. In 2008, there were only 196 pitches thrown at the Major League level over 100 mph. Each of the last four seasons there have been over 1,000 triple digit fastballs thrown.
It's time we change the baseball helmet. MLB should mandate that every player wear the C-Flap. High school and lower level leagues should do so as well, for the good of the game.
Jack Brewster is a recent graduate of Oberlin College where he played baseball. He has written for TIME, the New York Daily News and VICE News. He is currently developing a news startup website.
The views expressed in this article are the author's own.​​​​​