'Concussion' Doctor Praises Will Smith's Portrayal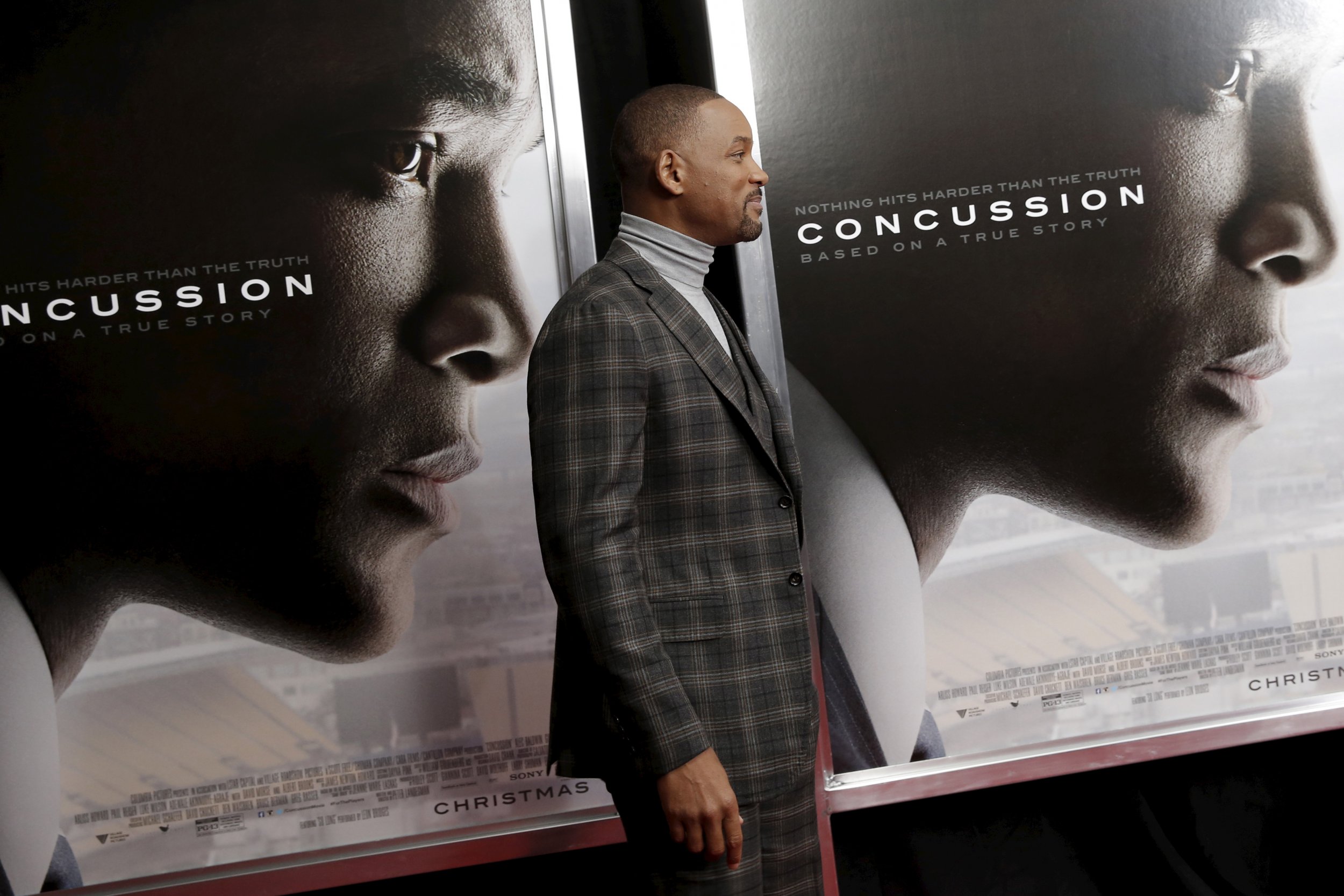 The doctor played by Will Smith in the film Concussion has praised the actor for his accurate portrayal, Variety reported on Sunday.
The film tells the true story of Dr. Bennet Omalu, a neuropathologist who was the first physician to discover the degenerative brain condition he called chronic traumatic encephalopathy (CTE). Concussion chronicles the work Omalu has done to identify the prevalence of the condition in the National Football League (NFL), along with the organization's hesitance to accept his findings.
While presenting Smith with Variety's Creative Impact Award at a brunch at the Palm Springs Film Festival, Omalu commended the actor for his work on the role and for the way the film "enlightened us all."
"He stole my soul from me," Omalu said. "I came away from the film thinking Will Smith was me…There is a holiness to truth."
Concussion has added to the increasing pressure the NFL is under to take concussion prevention seriously. Studies have shown that CTE, a condition that can only be diagnosed after death, is almost universally prevalent among ex-NFL players.
The NFL is currently working with General Electric and sportswear company Under Armour on The Head Health Challenge, a three-stage project that aims to "advance the development of technologies that can detect early-stage mild traumatic brain injuries and improve brain protection."
The initiative has pledged $20 million to fund research over five years.
Variety's award could be a good omen for Smith ahead of Sunday's 73rd Golden Globes. The Men in Black star will be hoping to beat Eddie Redmayne, Michael Fassbender, Bryan Cranston and Leonardo DiCaprio to the coveted Best Actor award for his role in Concussion.