Concussion Effects Felt Even Outside NFL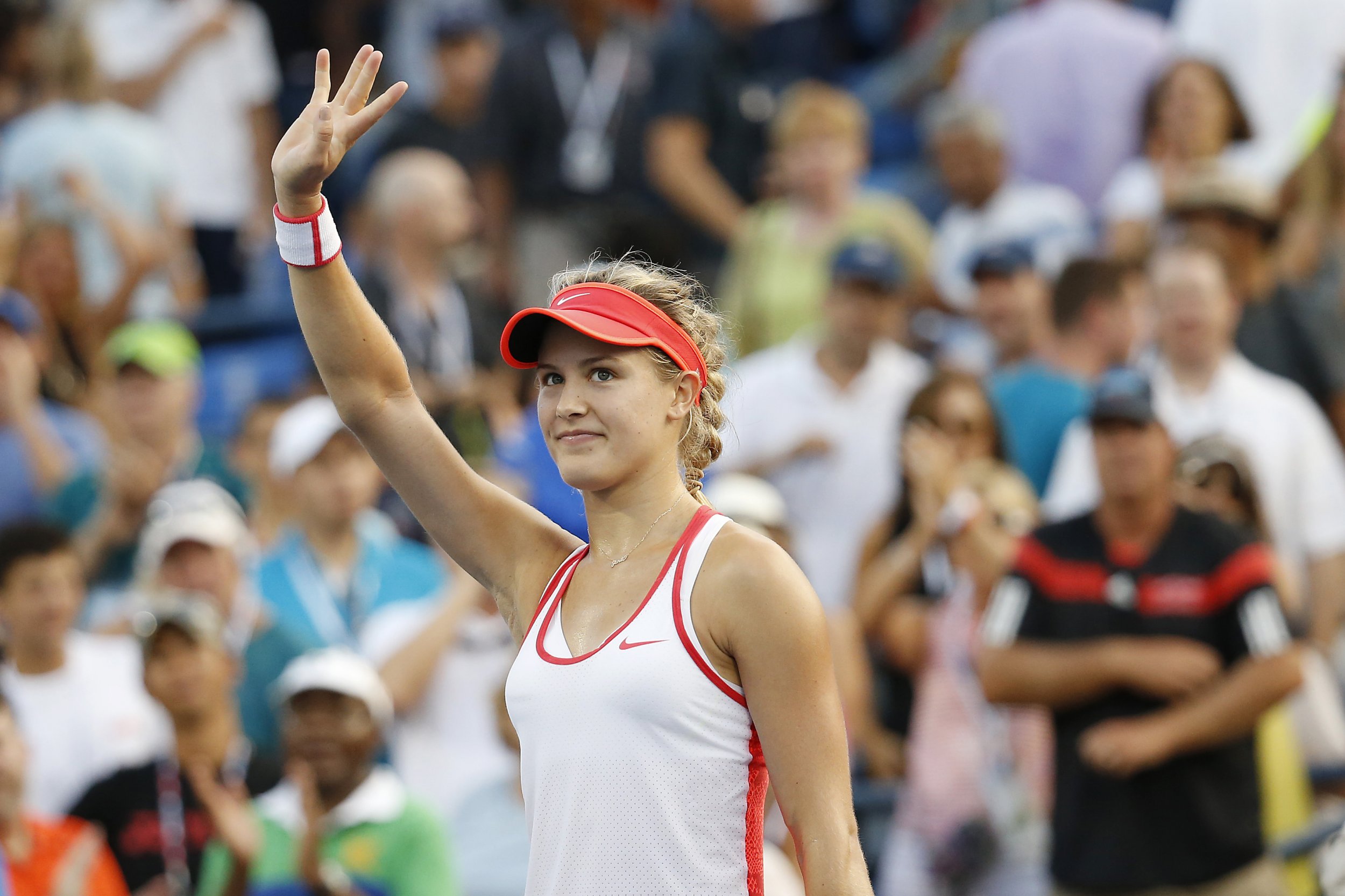 Updated | We've been hearing a lot about concussions in sports lately, especially now that the NFL has enacted its concussion protocol and rugby has been considering changes to its rules to prevent head traumas.
Tennis is one of the last sports associated with concussions, but that's what ended the U.S. Open run of Eugenie Bouchard, the 26th-ranked Canadian tennis star. Following a fall in the women's locker room, she had to withdraw from the tournament after making it to the fourth round. Bouchard didn't sustain the injury on the court: She slipped while searching for a light switch when preparing to take an ice bath. It was after hours, and no trainers were present as would normally be the case in the locker room.
Up until last week, we hadn't heard much from Bouchard since the U.S. Open, but then she reappeared on social media to clue us in on her status. On Sunday, after not posting to her usually active Twitter account for more than two weeks, she wrote: "Thank you to my family, friends & of course, my fans for the overwhelming amount of love and support." On Monday, she got a little more symbolic with her emotions by posting a black square to her Instagram account with the caption, "Glad I don't have to sit in this anymore #concussionnofun #onestepatatime." It was a reminder of how heartbreaking it was for a player who has been a rising star to be halted by an unlucky accident between matches. The injury allowed her would-be opponent Roberta Vinci to advance to the quarterfinals, and then Vinci ended up making it all the way to the finals, beating No.1-ranked Serena Williams en route. It's hard not to wonder what Bouchard could have done had she been able to participate.
It can take anywhere from a few days to a few weeks to heal after a concussion, and Bouchard seems to be making sure she is fully recovered before pushing herself. Victoria Azerkenka, who played in the second round of the 2010 U.S. Open after sustaining a "mild concussion" prior to the match, later collapsed on the court. It was a scary scene, and reflects the importance of taking any sort of head trauma seriously as an athlete, whether it occurs on or off the court. After Bouchard had to withdraw at this past U.S. Open, reporters asked Azerenka how long her own recovery took. "I think I played my next tournament. I obviously took a week off, but I did all the tests in the hospital, all the tests for eyes and eye check, so I was OK after. I hope [Bouchard] will be, too."
Bouchard has needed more than a week, and as of Monday she will fall out of the top 30 ranking after once sitting as high as No. 5. There is hope, though. On Wednesday, she posted a picture of herself on the tennis court, captioned, "Easy does it." She was scheduled to make her return at this week's Wuhan Open in China but reportedly withdrew due to ongoing concussion issues.
Overall, professional athletic programs are taking concussion prevention, diagnoses, and treatment more seriously. Next month, a group of about 30 of the top clinicians and researchers from a variety of disciplines will gather at the University of Pittsburgh Medical Center, home of the Sport's Medicine Concussion Program, to discuss best practices and protocols for athletes who suffer head injuries. While the meeting is being funded by a grant from the NFL Foundation, its findings will benefit more than just football players. As we've seen with Bouchard and Azerenka, injuries can happen outside of the game. It's how a player handles the recovery that can make all the difference.
This article has been updated to reflect that Bouchard reportedly withdrew from the Wuhan Open.