Condition of Spanish Nurse With Ebola Worsens as Brother Admits "No High Hopes" of Recovery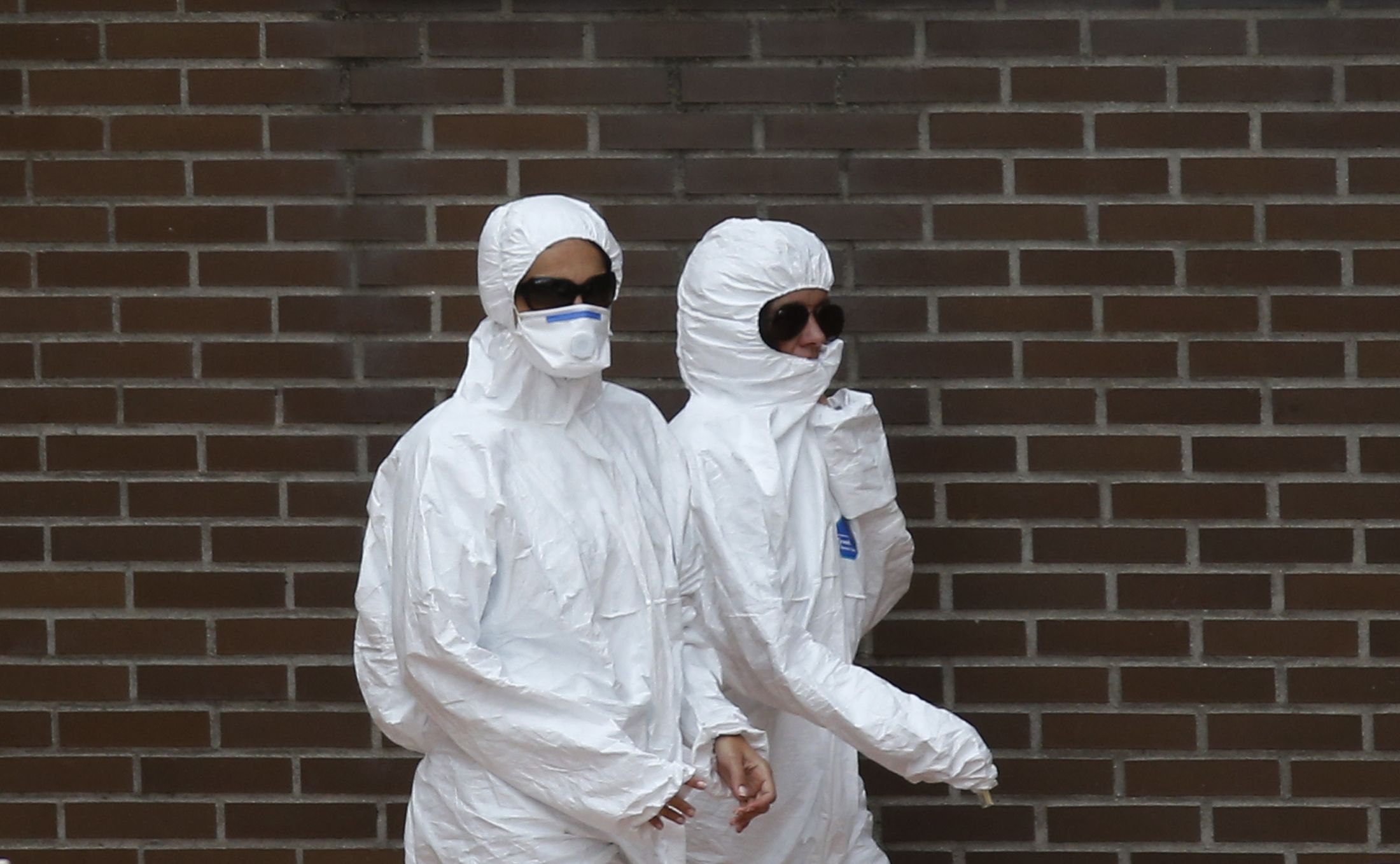 The first person to contract Ebola on European soil Nurse Teresa Romero Ramos's condition is worsening, according to her brother José Ramón Romero.
Asked about the possibility of his sister's condition improving, Romero answered "There are no high hopes. The doctor told me [the situation] is complicated."
Romero made the statement shortly before Spanish newspaper ABC reported eyewitness accounts of him looking visibly upset and being consoled by his brother-in-law inside the hospital where Teresa Romero Ramos is being treated.
The assistant director of Carlos III hospital, where she is being treated confirmed Teresa Romero Ramos's condition has "deteriorated" in a press address today, but refused to make any further comments.
Teresa Romero Ramos had to be intubated after suffering pulmonary problems in the early hours of Thursday morning, her brother told Spanish media.
The nurse, who contracted Ebola from treating a Spanish missionary infected with the virus in West Africa, is one of six people hospitalised in Madrid's Carlos III hospital. Two of the patients are fellow medics, who treated the Spanish priest alongside Romero Ramos.
It is understood that Romero Ramos is currently being tended to by 14 doctors and has been quarantined in a specialised hub in Carlos III hospital in a bid to contain the Ebola epidemic.
One of the doctors who treated her on Monday, prior to her transfer to the specialist facilities in the capital, has heightened fears the virus may infect medical staff. A letter from the doctor to his superiors, criticising the safety procedures in Spanish hospitals, was leaked to the press today.
Doctor Juan Manuel Parra Ramírez, describes how he treated Romero Ramos in a different hospital in the Southern environs of Madrid, for 16 hours on Monday in a safety suit which was "too short in the sleeves at all times" and explains he was not notified when Romero Ramos tested positive for Ebola on Wednesday.
"I learned of the results from journalists rather than the relevant authority," Parra Ramírez writes.
Romero Ramos was subsequently transferred to Carlos III hospital, where a specialised hub for possible Ebola victims has been set up. According to Parra Ramírez the ambulance that took her there was five hours late.
Parra Ramirez also denied allegations made by Spanish paper ABC that he himself had not followed safety protocol and treated Romero Ramos "without a protective mask ten times."
"I followed protocol from the very start", Parra Ramirez tweeted on Wednesday night.
Medical authorities have come under heavy scrutiny for appearing unprepared to prevent the spread of Ebola into Europe, after Romero Ramos admitted she had received "little training" in treating the disease.
The Ebola outbreak has killed nearly 4, 000 people, mostly in west Africa, where poor healthcare conditions have failed to contain the outbreak which has proven deadly for 70% of those who have contracted it.