Conditions 'Ideal' for More Transmissible, Dangerous COVID Variant: WHO
While the Omicron COVID variant is generally mild, this week, the World Health Organization (WHO) warned that future variants may not be and low vaccination rates in Africa make conditions "ideal" for a more dangerous variant to emerge.
The WHO has long been cautioning countries against approaching the pandemic at a domestic level instead of a global one. Officials warned that highly-vaccinated countries will have a false sense of security if other countries have low vaccination rates because the virus rapidly spreading anywhere will lead to new variants that may be more deadly or evade therapeutics and vaccines.
WHO Director-General Dr. Tedros Adhanom Ghebreyesus told attendees at the Munich Security Conference on Friday that high vaccine coverage in some countries and Omicron's lower severity is driving a "dangerous narrative" that the COVID-19 pandemic is over.
The pandemic, he said, is not over when 70 thousand people are dying each week, 83 percent of Africa's population isn't vaccinated, health systems are strained and COVID-19 is circulating "almost unchecked."
"In fact, the conditions are ideal for more transmissible, more dangerous variants to emerge," Ghebreyesus said.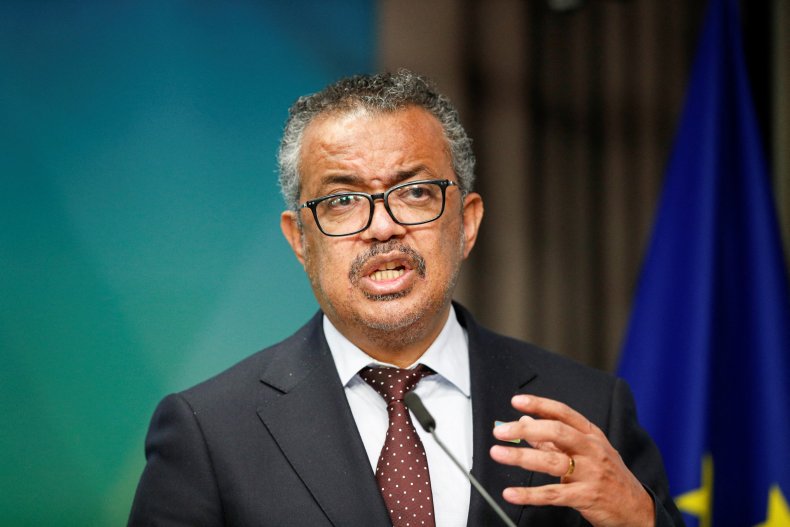 Despite Omicron's highly infectious nature, many parts of the United States are lifting mask mandates and California is moving to an "endemic" policy with regard to the outbreak. After nearly two years of the pandemic, many officials are pushing for life to return to normal now that vaccines are widely available.
However, WHO officials have noted that's not the case for every country. The majority of African countries have fewer than 20 percent of their population partially vaccinated and some countries in eastern Europe also have very low vaccination rates.
Without both increasing vaccinations in those countries, the WHO believes COVID-19 will continue to evolve at a rapid rate. Without expanding access to testing, officials cautioned the world won't truly know the extent of the virus' circulation or the threat variants pose.
Ending the pandemic in terms of eliminating COVID-19 is no longer an achievable goal, according to WHO officials. Instead, the goal is to end the public health emergency by increasing vaccinations and access to testing and therapeutics.
That, Ghebreyesus said, can be achieved this year. He called for countries to fill the $16 billion gap for the ACT Accelerator, which increases the availability of vaccines, tests, treatment and personal protective equipment, on a global scale. Compared to the cost of another year of "economic turmoil" brought on by the pandemic, Ghebreyesus called the $16 billion price tag "frankly peanuts."
As he's said before, Ghebreyesus concluded his remarks with the comment that the pandemic will end "when we choose to end it."