Confederate Monument of a KKK Leader Was Only Just Removed in Memphis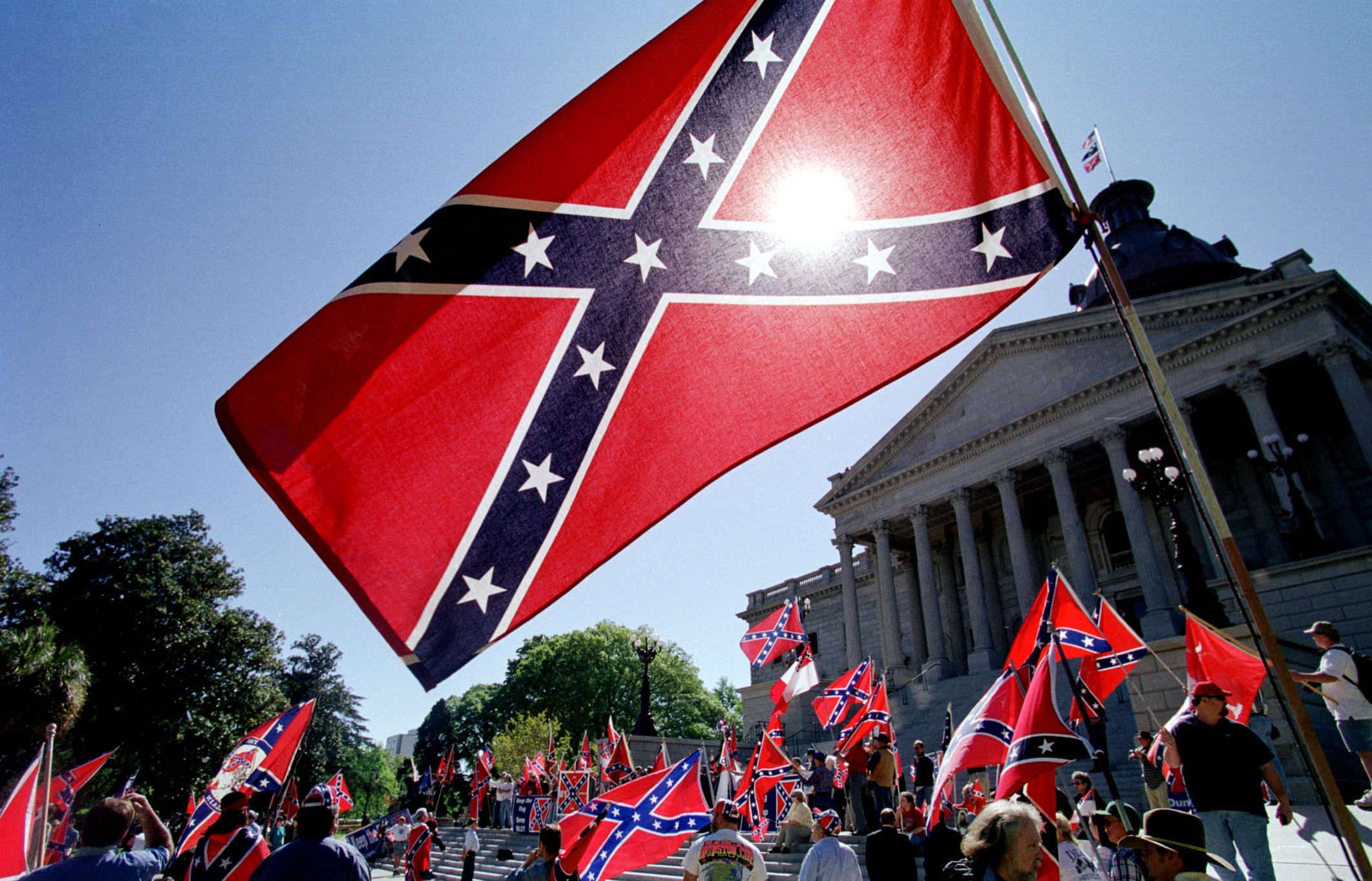 Two Confederate monuments, one of which celebrated a rebel general and possibly the Ku Klux Klan's first grand wizard, were removed Wednesday night in Tennessee.
One of the monuments, in Memphis's Health Sciences Park, depicted Nathan Bedford Forrest, an early Klan leader and Confederate general who led his army in the horrific battle of Fort Pillow, where about 300 black Union soldiers were slaughtered after they had already surrendered.
The other statue, in Memphis Park and about a mile and a half from the Forrest statue, was of Jefferson Davis, the Confederate president during the Civil War. "History is being made in Memphis tonight," Mayor Jim Strickland tweeted Wednesday night.
"Soon, statues of Nathan Bedford Forrest and Jefferson Davis will no longer stand in our city."
Both statues were placed in their respective parks during times of tremendous racial tensions.
"The Forrest statue was placed in 1904, as Jim Crow segregation laws were enacted. The Davis statue was placed in 1964, as the Civil Rights Movement changed our country," Strickland said on Facebook on Wednesday.
"The statues no longer represent who we are as a modern, diverse city with momentum."
Crowds gathered outside the parks to witness the historic removals, some shouting "Bring it down!" as cranes lifted the statues off their respective pedestals.
The display of support was in stark contrast to the mayhem that erupted over two days in August in Charlottesville, Virginia, when white supremacist groups united to protest the removal of a statue of Confederate General Robert E. Lee.
"This is a huge step towards healing the deep racial wounds that have tried to define Memphis' future," Tennessee Representative Raumesh Akbari tweeted along with a video of the Forrest statue being taken down.
"As a city, our greatest victories happen when we are willing to work together for a brighter Memphis. #TogetherWeCan."
The Memphis city council on Wednesday afternoon unanimously voted to remove the statues as part of a deal to sell the parks to the nonprofit organization Memphis Greenspace. The group, which purchased both parks for $1,000 each, appears to have been created specifically to buy these two parks, according to The New York Times.
"This is an important moment in the life of our city," Strickland said. "People from all walks of life came together to make today a reality. Let us move forward from this moment committed more than ever to a united and determined Memphis."