Stone Mountain Confederate Memorial in Georgia Has to Go, Democrat Gubernatorial Candidate Says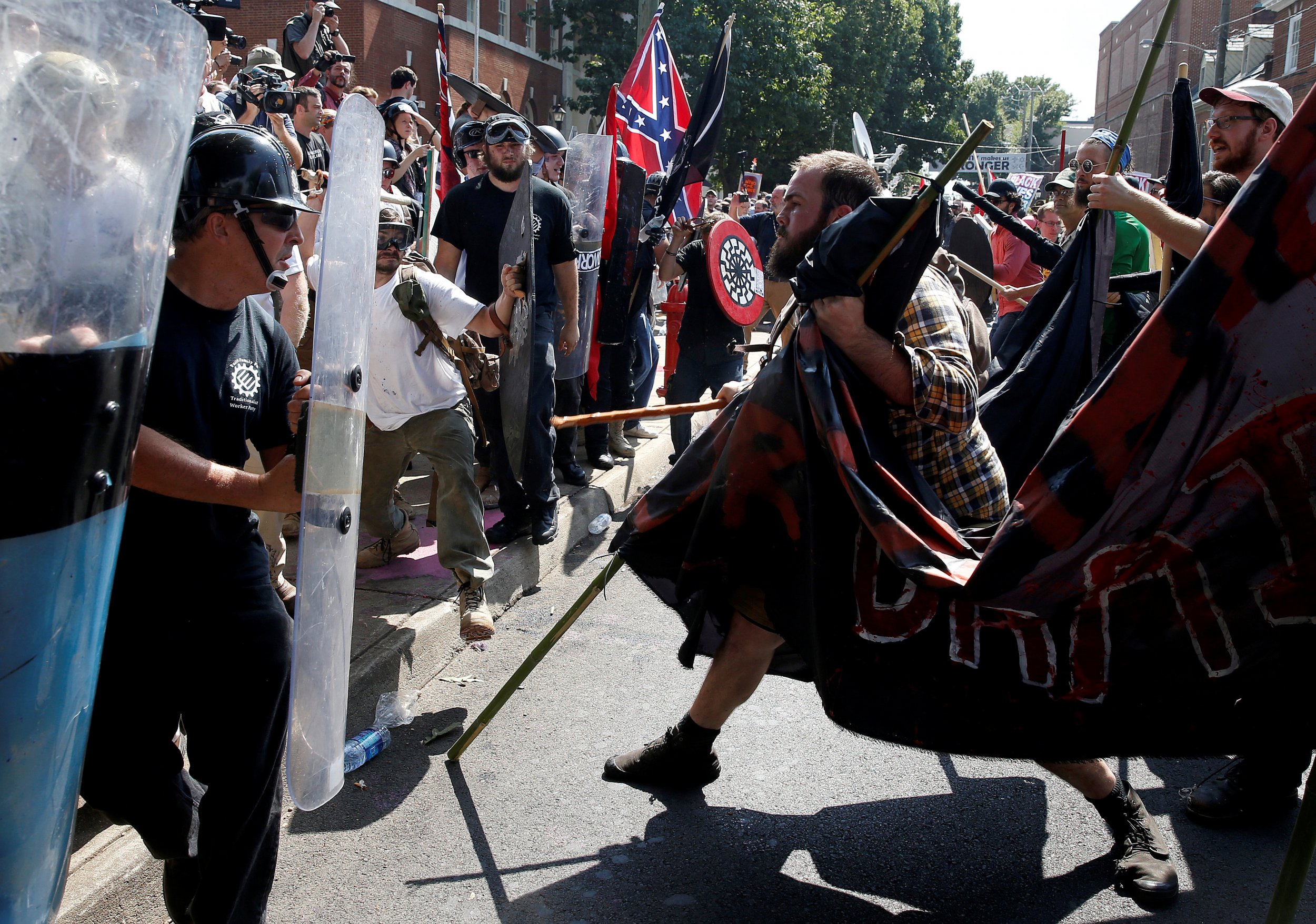 A Georgia Democrat has called for the removal of Confederate carvings from the site of the state's Stone Mountain. Stacey Abrams, the Democrat favorite candidate for state governor, said the carvings should be removed following the weekend of violence at a white nationalist rally in Charlottesville, Virginia.
The organizer of the rally, in which one woman was killed after a car rammed into a group of anti-Nazi demonstrators she was with, said the white supremacists were protesting the proposed removal of a statue of a Confederate general, prompting conversations about Confederate memorials around the country.
"It is 2017, and now is the time for us to have a conversation about removing the last vestiges of that type of hatred and that type of vitriol toward minority communities in Georgia," Abrams, who is a former Georgia House minority leader, told Channel 2 News of the carvings of three Confederate leaders.
And in a series of tweets, Abrams said: "The removal of the bas relief of Confederates from Stone Mountain has been a constant debate since the state bought the property in 1958."
"Paid for by founders of the 2nd KKK, the monument had no purpose other than celebration of racism, terror & division when carved in 1915," she said.
"We must never celebrate those who defended slavery and tried to destroy the Union. Confederate monuments belong in museums where we can study and reflect on that terrible history, not in places of honor across our state," Abrams added.
Under Georgia state law, the site is a designated Confederate memorial site. Any removal of the carvings requiring a change in legislation.
The Georgia code says the site must be "preserved and protected for all time as a tribute to the bravery and heroism of the citizens of this state who suffered and died in their cause."
Abrams is not the first person to call for the removal of carvings, with civil rights groups having asked the state to consider their removal for a number of years, AJC.com reported.