Confederate Renaming Commission Paring Down Options for 9 Army Bases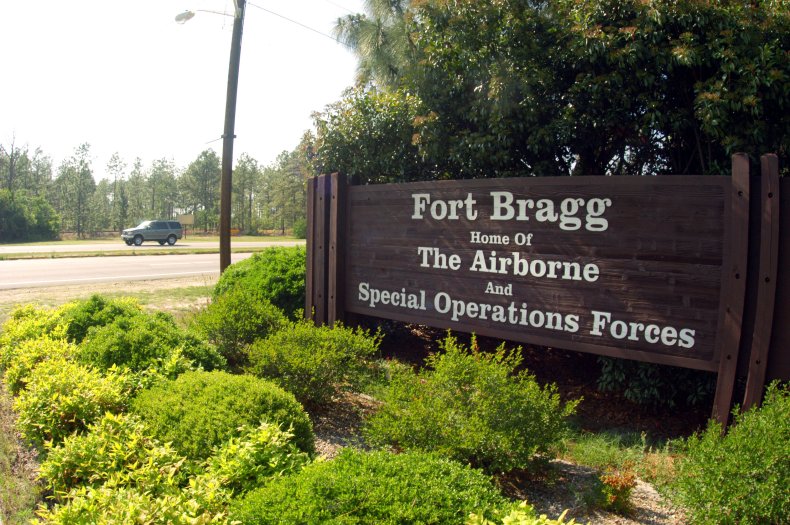 Nine U.S. Army installations named in honor of Confederate soldiers moved one step closer to adopting new names after the congressional commission tasked with renaming them released a pared-down list of options.
The Naming Commission released a list of 87 potential new names for the bases on Thursday, taken from more than 34,000 submissions that the commission had received from Americans until December 2021. The commission was formed in March of last year following a national push to remove tributes to the Confederacy from public display.
"It's important that the names we recommend for these installations appropriately reflect the courage, values and sacrifices of our diverse military men and women," Retired Navy Admiral Michelle Howard, chair of the Naming Commission, said in a statement.
"We are also considering the local and regional significance of names and their potential to inspire and motivate our service members," added Howard.
The Army installations set to be renamed include North Carolina's Fort Bragg, Texas' Fort Hood, Alabama's Fort Rucker, Louisiana's Fort Polk, Georgia's Fort Benning and Fort Gordon, and Virginia's Fort A.P. Hill, Fort Lee and Fort Pickett.
Potential replacement names feature famous figures from U.S. military history, such as former President Dwight Eisenhower, the supreme commander of Allied forces in Europe during World War II, his fellow World War II five-star General George Marshall and former Secretary of State Colin Powell.
Other options include abolitionist and Underground Railroad "conductor" Harriet Tubman and several recipients of the Medal of Honor like William Carney, the first Black American to receive the honor, and Roy Benavidez, a Vietnam War Green Beret and the popular choice of a Fort Hood renaming campaign.
The commission is required to present its final recommendations to the House Armed Services Committee and the Senate Armed Services Committee by October 1 of this year. The Secretary of Defense must implement a plan to put the new names in place by January 1, 2024.
The creation of the Naming Commission was mandated by the passage of the National Defense Authorization Act in late 2020. The annual bill was vetoed by former President Donald Trump partly due to the inclusion of the commission, prompting Congress to vote in favor of the only veto override of Trump's presidency.
The political push to rename the bases came amid a national movement to remove publicly displayed statues and memorials to the Confederacy following widespread "Black Lives Matter" protests that were sparked by the May 2020 killing of George Floyd.
Over 200 Confederate memorials, including approximately 100 monuments, have been removed in the U.S. since 2020, according to the Southern Poverty Law Center. Earlier this week, the last Confederate statue still standing in the state of Maryland was removed. More than 2,000 memorials, including about 700 monuments, remain on public display.
Newsweek reached out to the Naming Commission for comment.