Confederate Statues Dot the U.S. Capitol But Some Lawmakers Want Them Gone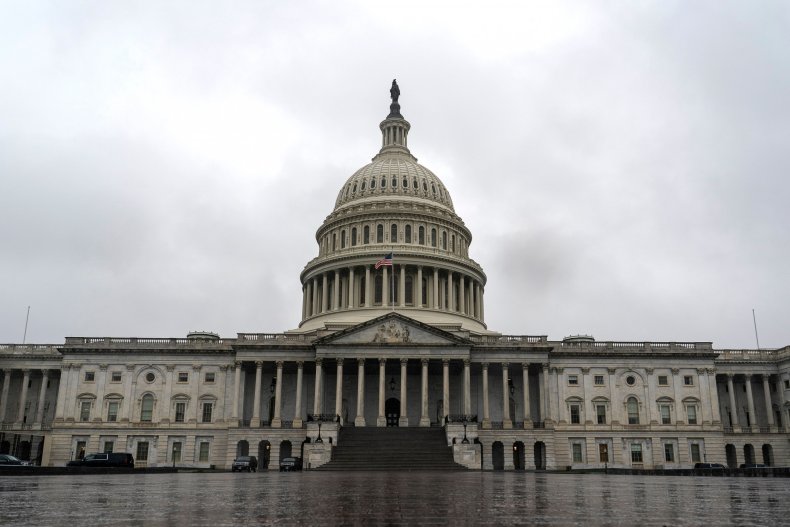 As statues are toppled and removed across the country, there is a growing push to remove the nearly dozen statues honoring the Confederacy and other racist figures from the halls of the U.S. Capitol.
House Democrats this week tucked language into a federal spending bill that would order the removal of Confederate statues from any public areas of the Capitol—including at least 11 statues that have represented their states for decades. The move follows public comments from House Speaker Nancy Pelosi, D-California, and other Democrats seeking to have the controversial memorials removed.
Pelosi penned a letter to Congressional leaders on key building committees urging them to move forward with the effort, even though it's traditionally been left up to states.
"Monuments to men who advocated cruelty and barbarism to achieve such a plainly racist end are a grotesque affront to these ideals. Their statues pay homage to hate, not heritage. They must be removed," she wrote.
She specifically noted a statue from Mississippi that honors Jefferson Davis and one from Georgia that honors Alexander Stephens—president and vice president of the Confederacy.
"Both of whom were charged with treason against the United States," Pelosi wrote.
The Arkansas Legislature last year approved a measure to remove its statues of U. M. Rose, a slave owner and supporter of the Confederacy, and James Paul Clarke, a white supremacist who was the state's 18th governor. Both the Rose and Clarke statues have been in the Capitol for nearly 100 years.
Cash, an Arkansas native who died in 2003, is one of the best-selling music artists of all time. Bates, who died in 1999, was a Civil Rights activist who played a role in the desegregation of Little Rock schools in 1957, ushering nine Black children to school during the intense unrest.
Arkansas Gov. Asa Hutchinson, a Republican, celebrated the news in a public address last year, praising the legacies of Cash and Bates but without mentioning Rose and Clarke's racist pasts.
"Most everyone who was involved in the discussion agreed we needed to update the statues with representatives of our more recent history," Hutchinson said. "The debate was lively and healthy."
State Senator Dave Wallace, R-Leachville, didn't return Newsweek's call or email for comment.
Hutchinson's office didn't respond to Newsweek's request for an update, but it has typically taken several months for statues to be sculpted and ceremonies to be planned. The coronavirus pandemic also has limited access to the U.S. Capitol indefinitely, so it's unclear when the statues might be swapped out.
Congress in 1864 agreed to allow each state to place two bronze or marble statues of prominent citizens in a grand room between the U.S. Capitol rotunda and the House wing. Statues are now spread throughout the Capitol because of space constraints in Statuary Hall.
It's up to the states to decide who to honor and when to replace them.
Nebraska was the most recent state to make the move when it traded its statue of noted anti-evolution activist and one-time Secretary of State William Jennings Bryan with one honoring Chief Standing Bear last year. Nebraska also wants to replace its statue of Grover Cleveland's Agriculture Secretary J. Sterling Morton with one of American writer Willa Cather, but that ceremony, initially slated for May, was put on hold amid the pandemic.
Prior to that, Ohio memorialized Thomas Edison in 2016. Arizona honored Barry Goldwater in 2015. Alabama added Helen Keller in 2009.
But many more have been reluctant to swap theirs out, even as their reputations have become less glowing.
Virginia's monument to Robert E. Lee, commander of the Confederate States Army, has stood in the Capitol for more than a century, even longer than its other statue—the United State's first president, George Washington, which was placed in 1934.
The effort to force states into removing their controversial effigies is unlikely to pass muster in the upper chamber, where Senate leaders have shown little interest in taking that power away from the states.
"Every state is allowed two statues. They can trade them out any time," Senate Majority Leader Mitch McConnell, R-Kentucky, told reporters in a briefing last month. "A number of states are trading them out now, but I think that's the appropriate way to deal with the statue issue. The states make that decision."