10 Steps To Crushing Your First Business Conference
Are you a conference newbie? Here are handy tips to nailing it the first time out
So, you're attending your first conference?
I remember the first few events I attended on my own. It felt like I was entering a whole new world. And whole new worlds can be intimidating, so you probably have a lot of questions.
"What should I wear? How can I meet people? Is this going to be boring?"
You shouldn't attend conferences out of duty or because it's "what adults do." If you do that, they will be boring, wasteful, and unproductive. But the good news is that conferences don't have to be any of those things.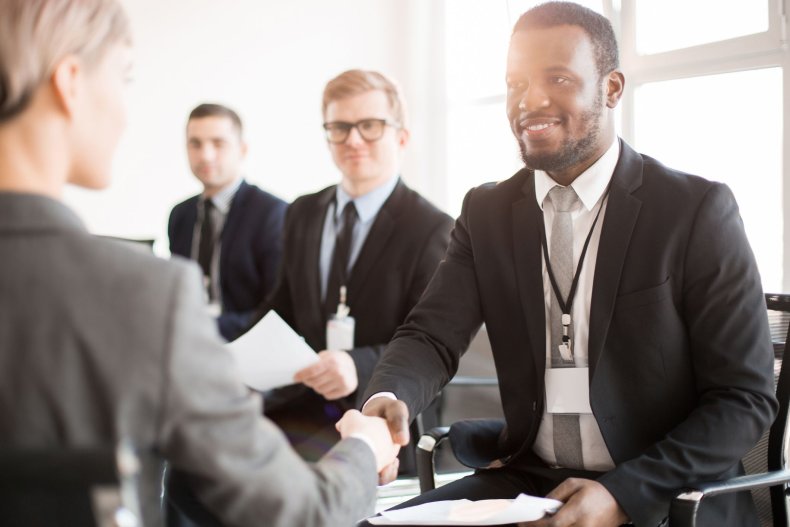 The real value in conferences lies in the connections you'll make. You can form friendships and memories that last a lifetime. So give these tips a try—because your first conference should be awesome, not average.
1. Dress smart but not too smart
First things first. How should you dress?
Conference dress should put you above average, but probably not in the way you think. Do you wear suits? Cool. Do that. But if you have never worn a suit in your life, don't go out and get one just for the occasion. If you wear a suit that is ill-fitting or that you're not used to wearing, you might actually risk looking less professional and less put-together. You shouldn't look like an uncomfortable, awkward penguin.
Wear something in which you can feel and look both professional and comfortable.
Dress like yourself, but a little better. Nowadays many people find jeans, a button-up, and a blazer to be sufficient. Check past photos of the conference if you want to get an idea of the range of dress options.
2. Plan out your days (and pace yourself)
Conferences (and travel to conferences) can be expensive. And since it's easy to get lost in the swirl of activity, it's important to be a little Type-A about your agenda.
Get access to the agenda in advance, and be sure to get a hard copy once you arrive. Some conferences even have apps with information on sessions and other attendees. From there, find out what sessions and workshops you want to attend and what people you want to meet. You'll have to make some hard choices between simultaneous sessions.
At the same time, don't feel obligated to go to all of the sessions. Some of the most valuable networking and learning happens outside of them: in the exhibit hall, in restaurants and on the streets with new friends, and even in the hallways.
Finally, pace yourself. If you don't take time to sleep, groom yourself, or eat healthy food, you can quickly run yourself ragged. You're at an advantage if you can go into day two and day three of a conference with good energy and a good appearance.
3. Own the Q&A segment
Most conference sessions have time for Q&A. Use it! If you're going to a conference with lots of other young people, chances are especially high that fewer people will be bold enough to stand up and ask good questions. This makes speakers nervous. They'll appreciate you if you take the time to develop a good question in the talk, then ask it.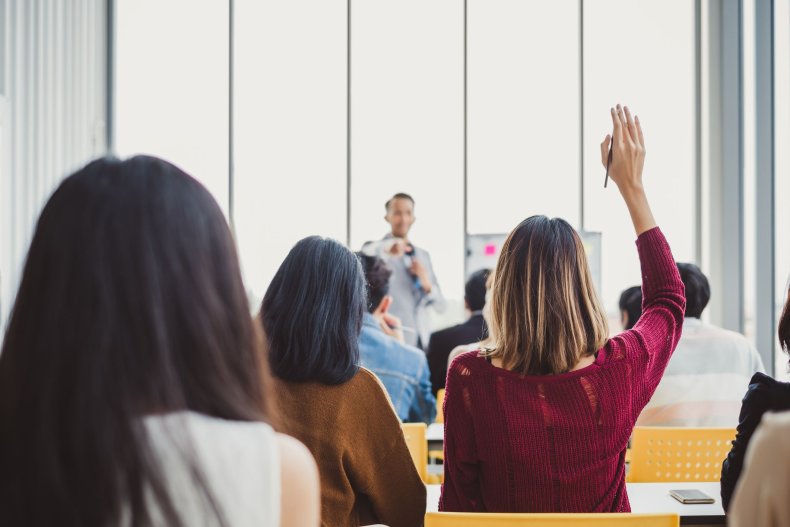 Q&A sessions give you chances to dig deeper into topics, get advice for specific problems, and get noticed by the speakers—and maybe even the crowd. Take this mindset everywhere you go in the conference. Asking good questions is half of the networking battle.
4. Find opportunities to workshop
When in doubt, opt for breakout sessions that give you a chance to create and discuss your work with other creators. If your goal is to make connections, this is a great way to do it. Your work will get you noticed if it's great. If it's promising, you might gain some good advice or mentorship. If it's bad—well, at least you'll get some feedback from people in your industry or interest area.
5. Engage with tablers
The exhibit hall is a garden of delights at any conference. But don't just take the free stuff. Treat every table as a networking opportunity. The tablers are used to people stopping by only to take. They're people, too, and they want to have interesting, meaningful interactions with conference-goers.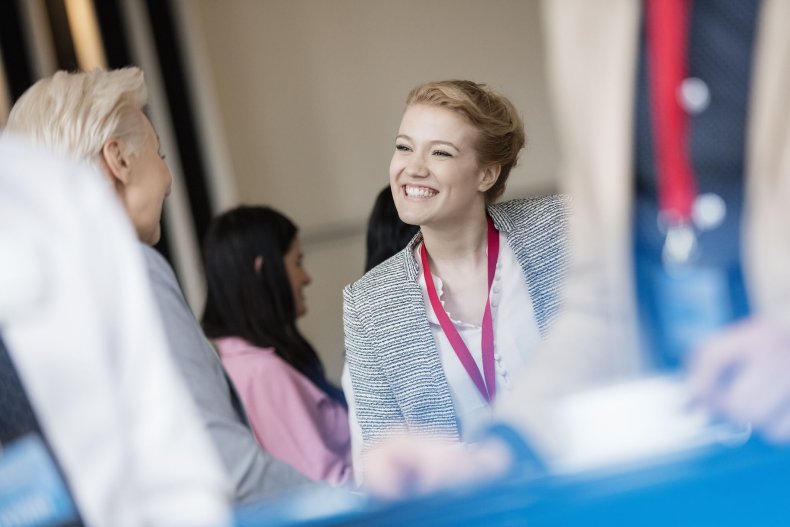 You can stand out by being curious and considerate. Ask good questions here. If you're looking for an organization or company to work for, this is a great opportunity to learn more about a group's culture, business model, and goals.
6. Find ways to help out
Events are hectic, and they're not easy to organize. The conference organizers and many of the sponsors may be scrambling. Treat this as an opportunity. Help them out! If you see someone who needs help moving boxes, lend a hand. These little gestures can go a long way toward forging friendships and connections with the movers and shakers at these events.
7. Build a conference family
Flying solo at your first conference? No problem. This is a chance for you to create new friendships. But more importantly, it's a chance for you to connect people to each other. Lots of other people came alone, too.
Introduce yourself to the person sitting next to you. If they're cool, invite them to lunch. As you go out to lunch, find someone else who came alone and invite them along. Keep building and curating and adding to a group. Slowly but surely you'll build what I call a "conference family"—the people who will sit with you in sessions, go out to breakfast with you, and explore the conference city with you in your free time.
These are the core people you'll remember and stay in touch with when everything is said and done. And they'll remember you for helping them to have a memorable and connected conference.
8. Don't be afraid to party (a little)
Most conferences have parties—either hosted by the organizers or by attending organizations and companies. Now, I'm sure you're all about being professional and impressing the companies and contacts you meet. But you might be undervaluing parties as ways of doing just that.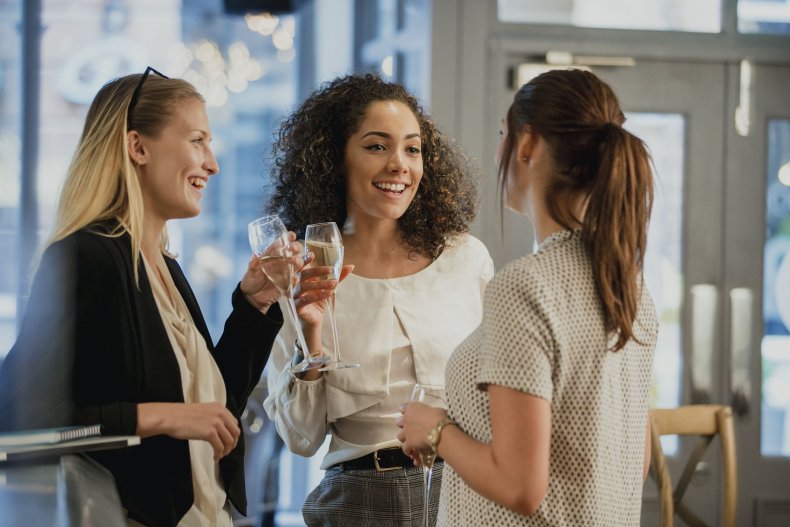 Your night can start with a conversation with a CEO at a cocktail party and end with you both dancing to "Despacito." If you want to talk about networking, there's not much better than that. That CEO will definitely remember you.
There's a disclaimer here, of course. Keep yourself in check. You can and should have a lot of fun without getting drunk or making a fool of yourself. And you should pair any partying with good intellectual conversation and an always-on mentality of providing value for anyone you meet.
9. Prepare a follow-up list
These days I'll sometimes leave conferences or even parties with Evernote notes or even pages full of scribbles. Most of the time I'm jotting down reminders about what comes next—after the event is over.
Post-event follow-up is one of the most important parts of getting value from a conference. Take a note of who you want to email, who you want to find on LinkedIn or Facebook, what new resources you want to read, and what new things you want to try.
A word about the last one: The best thing about conferences is not so much what you'll learn, but the things you'll be inspired to try for yourself. Go into your first conference expecting to be inspired to action, and start jotting down action items for yourself.
10. Give thanks
As you leave (or even as you arrive), take time to go up to speakers, organizers, and sponsors to thank them. They're spending a tremendous amount of time and money to make your first conference happen, and they're probably not hearing many "thank yous."
Showing gratitude will make you a bright spot in a stressed organizer's memory of an event, and it, too, opens up relationship opportunities. Want to go the extra mile? Send thank-you tweets or thank-you notes to the folks involved.
Bonus: 11. Get practice.
Looking for a chance to hone your conferencing skills? Want more big ideas around entrepreneurship, innovation, and living freely? FEE's annual FEECon conference brings hundreds of ambitious young thinkers together with entrepreneurs, philanthropists, artists, and intellectuals for a three-day fusion of new ideas, new friendships, and new endeavors.
James Walpole is an alumnus of and contributing writer for Praxis.
This article is republished from the Foundation for Economic Education under a Creative Commons license. Read the original article here.