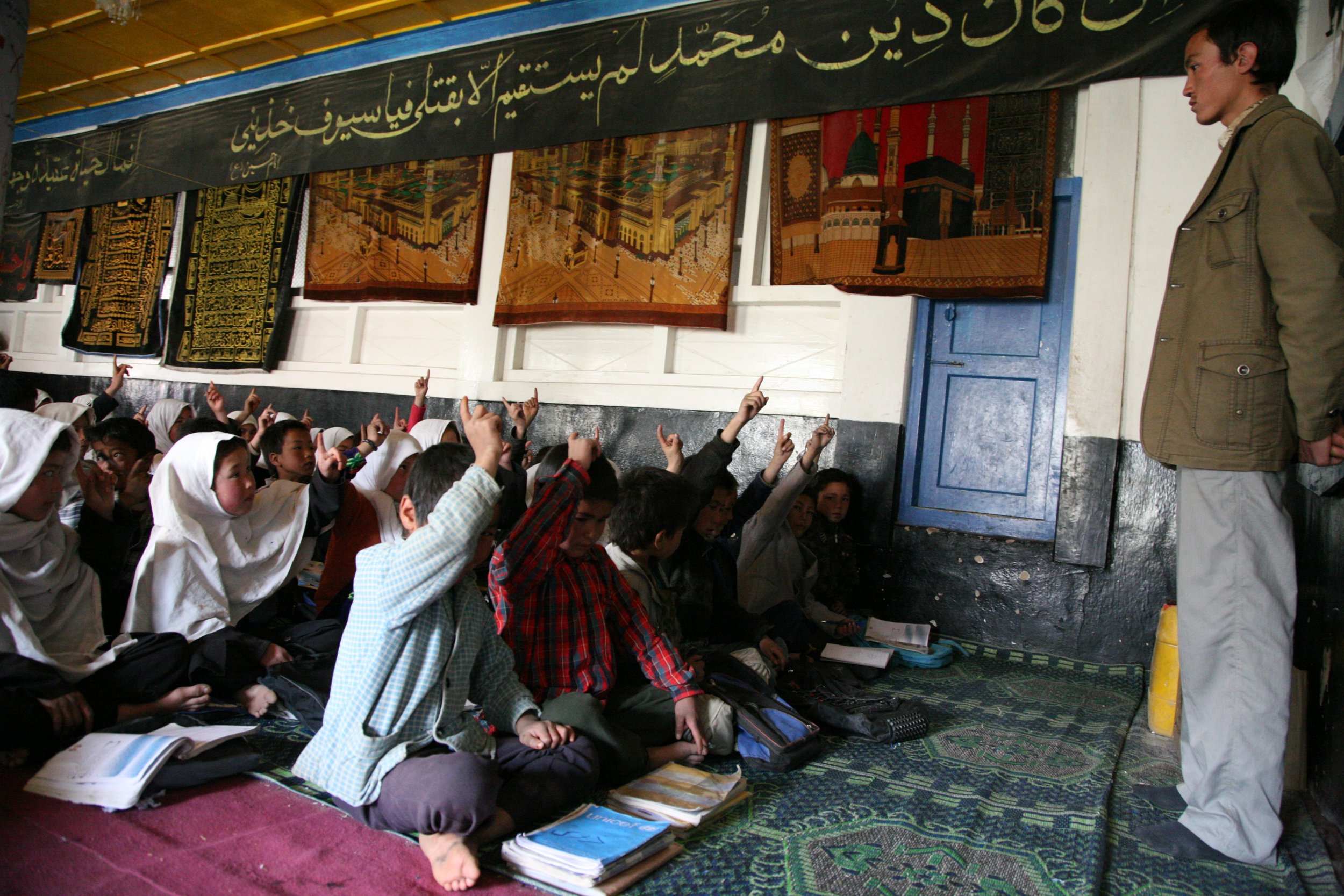 Global conflict has forced tens of millions of children out of school in dozens of countries around the world, according to a new report.
Nearly 24 million children living in conflict zones in 22 countries are out of school, around one-quarter of the 109.2 million children aged between six and 15-years-old, or of primary and lower-secondary school age, UNICEF, the U.N. children's agency, said on Tuesday.
With more than half (51 percent) of its children out of school, South Sudan has the largest proportion of children in primary and lower-secondary missing out on an education. Niger has the second highest rate, with 47 percent of children out of school, followed by Sudan at 41 percent and Afghanistan at 40 percent. Last month, UNICEF released a report that found more than one million children in Nigeria and neighboring Chad, Niger and Cameroon have been forced from school because of violence perpetrated by the Boko Haram Islamist militant group.
In Syria, where an ongoing war has forced more than four million people from the country, two million children are out of school and one in four schools has been destroyed, damaged or occupied, UNICEF said. Hundreds of thousands of children in Syria are also at risk from unexploded remnants of war left behind by armed groups in their communities.
"Children living in countries affected by conflict have lost their homes, family members, friends, safety, and routine," Jo Bourne, chief of education at UNICEF, said in a statement on Tuesday. "Now, unable to learn even the basic reading and writing skills, they are at risk of losing their futures and missing out on the opportunity to contribute to their economies and societies when they reach adulthood."
UNICEF say the number of children out of school might be higher as collecting data on children in conflict areas is "extremely difficult." Schools in conflict zones are especially important as their structure and stability lets children "cope with the trauma they have experienced" and can "protect children from the trauma and physical dangers around them," said Bourne.