The Confucius Classroom Conundrum | Opinion
The Chinese Communist Party (CCP) has sponsored and staffed as many as 500 K-12 classrooms in the U.S. This may sound alarmist or surprising, but it is neither. It is the natural consequence of the last two decades of U.S.-China relations. Neither is it unique: the CCP has established a presence in more than 1,000 K-12 schools around the world.
The first step in managing this problem—and it is a problem—is to understand it. Unfortunately, in our experience, few policymakers do.
Confucius Institutes have become familiar; they are CCP-sponsored culture and language organizations housed in universities around the world. At its peak, the Confucius program had a berth at well over 100 U.S. colleges and universities.
Less familiar are K-12 Confucius Classrooms. They are affiliates of Confucius Institutes, but are not the same thing. The program spread within U.S. schools when the Chinese government approached school districts—Houston, Chicago, Seattle and dozens more—to offer subsidized Chinese language and culture programming. Some U.S. school administrators enthusiastically accepted.
Confucius Classrooms are funded by the Propaganda Department of the CCP, the agency responsible for "ideology work" and censorship in China and abroad. The program is also closely linked to China's United Front Work Department, which has a mandate to influence foreigners' opinions of China. One United Front goal is to conduct "thought work" among ethnic Chinese communities abroad—that is, to keep them in line.
Based on research conducted by the U.S. Department of Education in 2019 and 2020, we believe the right approach to Confucius Classrooms is clear. American schoolchildren should have increased opportunities to study Chinese language and culture—through collaboration with anyone other than the CCP.
U.S. school administrators were not necessarily operating in bad faith when they accepted subsidized instruction in Chinese language and culture from the CCP. Nobody in Washington warned the school districts not to accept the freebie, and overall the Confucius program was supported by the State Department.
We were naive. China's authoritarian government works hard to dampen any criticism of the CCP, and reaching children with colorful, positive messages about China is a well-worn propaganda tactic. Preventing criticism and promoting praise for China is especially important to the CCP right now in light of its violent, anti-democratic actions in Hong Kong, intensified ethnic repression in Tibet, militarization of the South China Sea and actions in Xinjiang that the Canadian Parliament recently voted unanimously to declare a genocide. The CCP's genocide denial (really, it deserves to be read) tells us all we need to know about whether Chinese government programming belongs in our classrooms.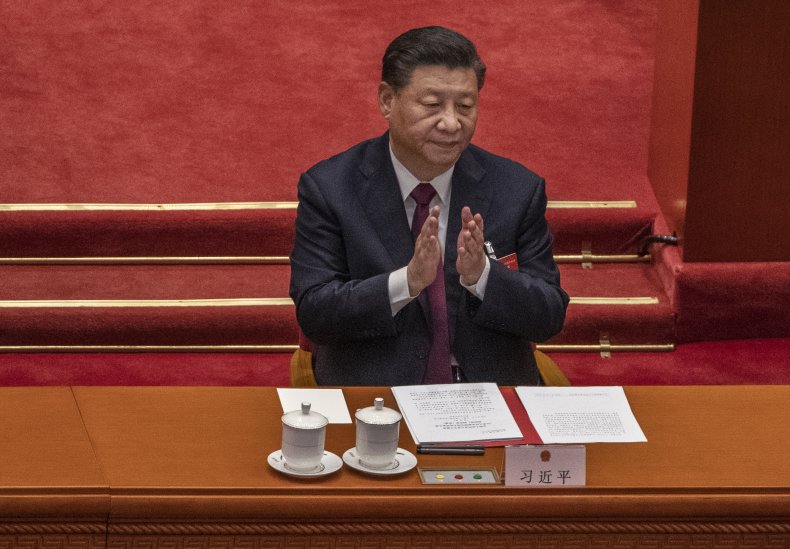 Defenders of Confucius Classrooms invariably argue that the programs are harmless language and culture lessons. What could be the problem with that?
There are several big problems.
First and most obviously, the programs lack reciprocity. The CCP does not allow other countries, and certainly not free democracies, to establish anything like Confucius Classrooms in China. The asymmetry is telling: the CCP jealously guards the thoughts of Chinese children. As it turns out, they care what American kids think, too.
A primary goal of the Confucius Classrooms program is to normalize the CCP. It does this by creating positive feelings about China and then equating China with the CCP. It's an effective tactic. China is an amazing place, so encouraging children's positive feelings about it is pretty easy to do, and never distinguishing between party and country is a core dogma for the CCP. Those positive feelings should rub off on the party—at least enough to dampen the worst criticisms.
But there are still many critics of China. Confucius Classrooms are intended to silence or, at least, distract from them. Teachers are trained to steer classroom discussions away from an ever-expanding list of issues: Taiwan, Tibet, Tiananmen Square, Hong Kong, Xinjiang, Inner Mongolia, the South China Sea and more. The problem isn't what is being said in Confucius lessons; the problem is what is not being said. Especially in U.S. high schools, this silence accomplishes important "thought work" for the CCP.
Beijing's most effective critics are Chinese dissidents, many of whom have settled in other countries to get away from the CCP. When the party plants its flag in a U.S. school, most Americans likely see it as an exotic international artifact. To a Chinese dissident, however, it is a message: do not criticize the party. Recent protests at Tufts University—which, to its credit, closed its Confucius Institute last week—express exactly this concern.
Mandarin proficiency is important for many reasons, trade and national security among them. We need to develop more independent Chinese language programs. If schools want an international exchange aspect to their Mandarin programs, they can work with Taiwan—a thriving democracy with a culture of free speech. In December the United States government signed a Memorandum of Understanding with Taiwanese authorities to support more educational and cultural exchange.
A global perspective, cultural awareness and multilingual skills are vital. American schools with Chinese language and culture programs, and especially our 327 Mandarin immersion schools, should be commended. But these programs should be entirely independent of the Chinese Communist Party. Our children deserve far better partners for educational and cultural exchanges.
Dan Currell served as Deputy Under Secretary and Senior Advisor at the U.S. Department of Education from 2018 to 2021, and is a Visiting Fellow at the National Security Institute at George Mason University's Antonin Scalia Law School. Dr. Mick Zais served as Deputy Secretary of Education from 2018 to 2021. He is a retired Army brigadier general, former Chief of War Plans at the Pentagon, and a former college president.
The views expressed in this article are the writers' own.