Pentagon to End Language Funding for Universities That Host Chinese Communist Party–Funded Confucius Institutes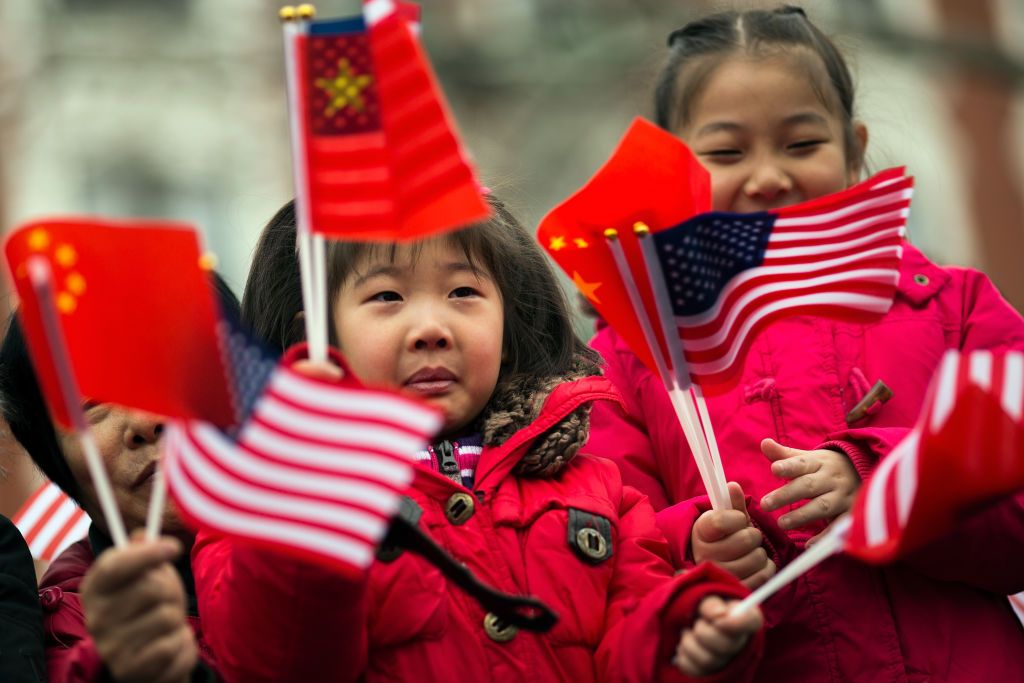 Citing "national interest" concerns, the Department of Defense will no longer fund Chinese-language programs at universities that host Confucius Institutes, likely forcing a number of the controversial centers to close.
As focus has grown in recent years on foreign influence efforts by the Chinese Communist Party (CCP), the Beijing-funded Confucius Institutes, which teach Chinese language and culture, have drawn criticism for infringing on academic freedom. Last year, Congress passed a spending bill that ended Pentagon support for Chinese Flagship programs at colleges that also have Confucius Institutes, unless the Defense Department grants a waiver.
But no waivers have been or will be granted to any of the 13 institutions that applied, the Pentagon confirmed to Newsweek.
"The law stipulates that the under-secretary of defense for personnel and readiness may grant waivers to the limitation according to the conditions outlined in the law. However, after review, the department has determined that it is not in the national interest to grant waivers to this provision," Defense Department spokeswoman Jessica Maxwell said.
Western Kentucky University announced last week it was unable to receive a waiver and had decided to close its Confucius Institute. "Our understanding is that no waivers are being issued," WKU spokesman Bob Skipper told Newsweek.
The Pentagon has since confirmed that all universities that applied for a waiver have been informed of the department's decision, leaving colleges to decide between language funding from the U.S. or Chinese governments. If they follow WKU's lead, Arizona State University, San Francisco State University and the University of Hawaii at Manoa would be expected to announce the closure of their Confucius Institutes soon.
Over the past few months, Indiana University, the University of Rhode Island and the University of Minnesota announced they were cutting ties with their Confucius Institutes and acknowledged the impact of the new Defense Department regulations. The University of Oregon announced the closing of its Confucius Institute on Monday.
"It is hard to say with certainty, but it seems like a strong possibility that this provision is designed to prompt Confucius Institute closures," Alexander Dukalskis, an expert in Asian politics at University College Dublin, told Newsweek.
Confucius Institutes, which are managed by an arm of the Chinese Ministry of Education called Hanban and are funded by the party's propaganda department, were first launched in the U.S. in 2004. At their peak, there more than 100 at universities across the country, but over the past 18 months around a dozen have closed.
Chinese officials have admitted, the institutes play a crucial role in China's soft power and propaganda efforts and have been linked to the United Front, the secretive arm of the CCP that tries to promote the party's policies overseas. Last year, FBI Director Christopher Wray testified to the Senate Intelligence Committee that the agency had "concerns about the Confucius Institutes."
"It is something that we're watching warily and in certain instances have developed appropriate investigative steps," Wray said.
"The main benefit of closing a Confucius Institute is that it removes a potential threat to academic freedom from campus," Dukalskis said. "The CCP has a long and continuing history of censoring academic research, attempting to control classroom instruction and even putting scholars in prison for their research.
"Of course, there is a limit to what the Chinese government can do outside its borders, but it would be naive to think that Confucius Institutes are not part of an effort to influence the narrative about China abroad in ways that may threaten academic freedom on topics related to China," he said.
Since 2002, the Pentagon has funded the Language Flagship program to help universities graduate students with professional-level proficiency in Arabic, Chinese, Korean, Persian, Portuguese, Russian or Turkish. The program is part of the National Security Education Program and aims to develop a "pool" of candidates that can be employed by national security agencies to prevent language deficiencies within the U.S. government.
The Chinese government mostly manages the Confucius Institutes' curriculums, events, budgets and staffing, reportedly requiring Chinese teachers sign contracts saying that they won't damage the country's "national interests." And while each university negotiates its own contract, a number of them state that both U.S. and Chinese laws will apply and that contract terms should remain secret.
A bipartisan report released earlier this year by the Senate's Permanent Subcommittee on Investigations after an eight-month probe highlighted instances of how these issues can evolve into censorship.
"Confucius Institute funding comes with strings that can compromise academic freedom," the report read. "Indeed, U.S. school officials told the Subcommittee that Confucius Institutes were not the place to discuss controversial topics like the independence of Taiwan or the Tiananmen Square massacre in 1989. As one U.S. school administrator explained to the Subcommittee, when something is 'funded by the Chinese government, you know what you're getting.'"
In a letter last year urging a number of Florida universities to close their Confucius Institutes, Senator Marco Rubio called this sort of self-censorship "much more difficult to measure but no less insidious."
This view is shared by fellow Republican Senator Ted Cruz, who sponsored the language in last year's defense spending bill.
"Senator Cruz believes that Confucius Institutes are one of many ways the Chinese Communist Party infiltrates American campuses, engages in academic espionage and suppresses education about China," a Cruz spokesman told Newsweek. "The U.S. government has no business subsidizing their propaganda, and in fact it's in America's interest to counter Chinese propaganda and stop intellectual property theft in our schools and universities."
But conflating the Confucius Institutes with serious issues of intellectual property theft could have unintended consequences for the wider perception of ordinary Chinese citizens in the U.S. Anecdotal cases of Chinese students and academics being denied visas to the U.S. have been increasing.
"This debate is being framed in national security terms, which makes me uneasy because it can lead to demonizing ordinary Chinese students or scholars as threats," Dukalskis said. "This is harmful to those students and scholars just trying to study or research abroad."