Confusion Over Queen's COVID Status After Meeting Prince Charles
Queen Elizabeth II recently met Prince Charles—who tested positive for COVID-19 earlier on Thursday—but the monarch does not currently have symptoms, according to a Buckingham Palace source.
It was not immediately clear whether or not Elizabeth, who turns 96 in April, has taken a COVID test or what the result was.
A source told Newsweek she met with her son Charles recently but is not displaying any symptoms. They said the situation will continue to be monitored.
Both Elizabeth and Charles have been vaccinated against COVID.
Charles, the 73-year-old Prince of Wales, has canceled a visit to Winchester scheduled for later today.
He met British Chancellor Rishi Sunak and Home Secretary Priti Patel at a British Asian Forum reception at the British Museum last night, on February 9.
A Clarence House statement read: "This morning The Prince of Wales has tested positive for COVID-19 and is now self-isolating. HRH is deeply disappointed not to be able to attend today's events in Winchester and will look to reschedule his visit as soon as possible."
Prince Charles' positive diagnosis creates new turmoil in the first week of Elizabeth's Platinum Jubilee year.
She celebrated her Accession Day on Sunday, February 6, which marked the 70th anniversary of the start of her reign and also of the death of her father King George VI.
However, several clouds hang over the year of celebrations, including Prince Andrew's Jeffrey Epstein lawsuit and tensions with Prince Harry and Meghan Markle, including over the Home Office's refusal to provide them police protection.
Elizabeth used a Platinum Jubilee message to say she wanted Camilla, the Duchess of Cornwall, to be known as Queen Consort when Charles becomes king.
The decision reversed a 17-year palace policy that she should be Princess Consort which was originally designed to show respect to Princess Diana.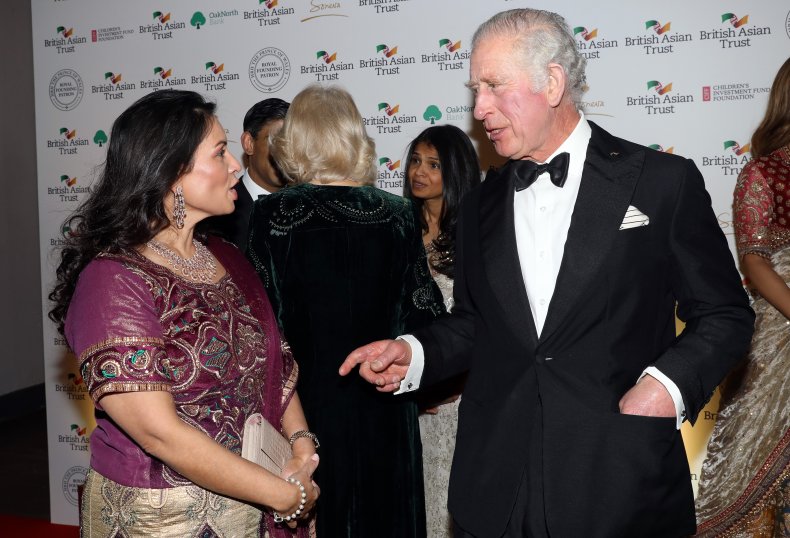 Camilla fulfilled her schedule of engagements on Thursday, February 10, despite her husband's positive diagnosis and commented on the announcement for the first time, saying she was "very touched."
The queen has shown leadership throughout the pandemic, famously sitting alone at Prince Philip's funeral, which was scaled down to meet COVID-19 rules.
Near the start of Britain's first lockdown, she gave a rare public broadcast in which she referenced World War Two to give a rallying call, in April 2020.
She said: "Today, once again, many will feel a painful sense of separation from their loved ones, but now as then, we know deep down that it is the right thing to do. While we have faced challenges before, this one is different. This time we join with all nations across the globe in a common endeavor.
"Using the great advances of science and our instinctive compassion to heal, we will succeed, and that success will belong to every one of us. We should take comfort that while we may have more still to endure, better days will return.
"We will be with our friends again. We will be with our families again. We will meet again. But for now, I send my thanks and warmest good wishes to you all."