London Congestion Charge 'Lawfully Discriminates' Against Ethnic Minorities
The congestion charge for minicab drivers in London has been described as "institutionally racist" and is leaving some drivers from ethnic minority backgrounds in a "desperate situation and treats them as less than human", according to one driver.
This has left minicab drivers, drivers suggest, needing to work "14 or 15 hours a day" for "six days a week" to make enough money to support their families.
The congestion charge was first introduced in London in 2003, charging people a daily toll for entering central London in a car with the aim to reduce traffic and air pollution. The charge initially did not apply to minicab drivers or London's iconic black cabs but was changed by Mayor of London Sadiq Khan in April 2019 to include minicab drivers, at least until the COVID-19 outbreak. The charge was temporarily suspended at the start of coronavirus lockdown to help key workers.
It was reintroduced in May and rose from £11.50 ($15) to £15 ($19) on June 22, in exchange for the mayor receiving a £1.6 billion ($2.1 billion) bailout from the government for the Transport for London (TfL). The Independent Workers Union of Great Britain (IWGB) has labeled it a "discriminatory policy" and recently lost a legal challenge against it in a bid to exempt minicab drivers from the charge.
The IWGB took the case to court after claiming that the decision to implement a congestion charge on minicab drivers in the capital disproportionately impacts Black, Asian and Minority Ethnic (BAME) drivers. The IWGB says that BAME taxi drivers are disproportionately affected because 94 percent of the minicab workforce is from a BAME background, while 12 percent of London's traditional black cab drivers are people of color.
It is said by the mayor of London's office that black cabs remain exempt because they are fully-wheelchair accessible, so provide a vital service to disabled Londoners in the heart of the capital.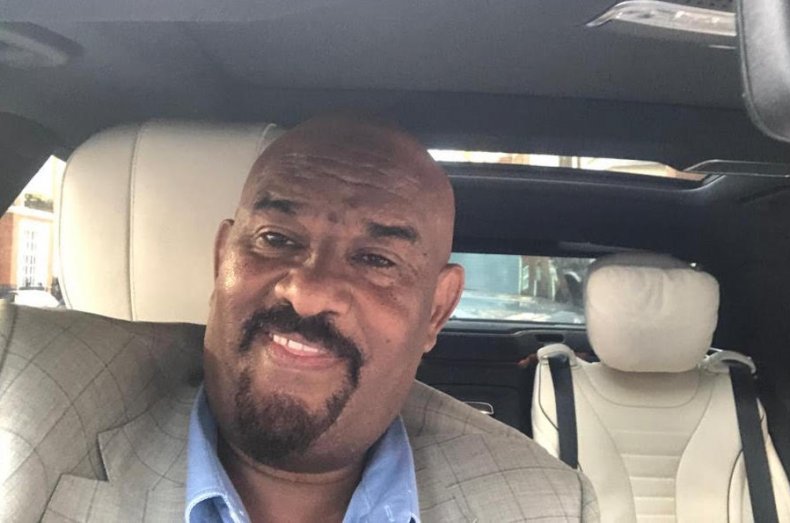 The mayor's office says that fully-wheelchair accessible private hire vehicles and private cars also remain exempt from the Congestion Charge.
Following the reintroduction of the charge on private minicabs, the legal challenge against the charge reached the Court of Appeal where judges ruled that the mayor's intended aim of reducing traffic and congestion overrode drivers' concerns.
Sir Geoffrey Vos, chancellor of the High Court said: "At first sight, the measure adopted by the mayor looked as if it might have been targeted at minicab drivers.
"On careful analysis, however, I have been persuaded that appearances were indeed deceptive.
"The measure and its discriminatory impact on BAME minicab drivers was, in my judgment, justified by the legitimate aim of reducing traffic, congestion and pollution."
The IWGB has vowed to continue its fight against the policy, with one minicab driver telling Newsweek that the public was unaware of how much of an impact it was having on him and his family.
Minicab driver Mengistu, 58, said: "The court decided that the decision was legal, but what we have to realize is that the decision also supports what we are saying, that the congestion charge is disproportionately affecting the livelihood of private hire drivers."
During the verdict at the Court of Appeal, Sir Geoffrey said he found the impact on BAME workers to be "troubling".
Mengistu who has two children said that the charge was not only damaging his own health and wellbeing but also that of his family.
He said: "Especially in the lockdown period, you have to give time to your children, they are staying at home, they need us to act as a teacher, you have to help with them with their school assignments.
"Usually, I work six days and then after the pandemic struck and after the congestion charge, we have to work 14 or 15 hours to make some money, out of your expenses, we have the cars on lease, which cost us around £1,200 a month to keep those cars.
"In the meantime, to pay the congestion charge, which works out as £400 a month, after that you have to look for something which you can survive on, to feed your family.
"We are in desperate circumstances which the public doesn't know, it has had a terrible impact on my relationship with my family."
Mengistu says he cannot simply buy a car or hire an electric vehicle due to the high upfront costs and operating companies shunning cars that are more than three years old. This means it is the cheapest for him, he says, to hire a new model.
Mengistu feels that the mayor's decision to implement the charge on minicab drivers completely ignores people like him.
"My health is in danger too, I sit down for 14-15 hours in the car, expecting someone to come. I don't think the public really knows what we are facing," he said.
"The mayor's decision completely ignored us, he doesn't realize we are Londoners, we are British too, we are part of this society, the decision is inhumane. In the pandemic, we are trying our best to survive, to charge you £15 a day, is just really a very cruel decision."
He also slammed the decision to no longer exempt minicab drivers from the charge as "institutionally racist".
Asked about the mayor's justification for the decision, that it would reduce traffic and air pollution, Mengistu said that he couldn't understand why the charge was not being fairly applied to all drivers and accused the mayor of subsidizing the rich by taxing the poor.
"Private hire drivers make 30-40% less [money] than black cab drivers," he said.
The IWGB said that there are fairer ways the mayor could reduce traffic.
IWGB President Henry Chango-Lopez said: "The Court of Appeal confirmed what we have said all along and what the mayor's own impact assessment had warned: the policy has a discriminatory impact on BAME minicab drivers. What we weren't expecting was that it would also rule that this discrimination was a justified way of reducing congestion.
"It's clear to us and to most drivers you speak to that despite the ruling, there are much fairer ways to reduce traffic, which don't put the burden on some of the most vulnerable workers in London. The mayor could very easily make worker rights a condition of license for operators like Uber. This would force companies to manage their fleets more carefully and reduce the number of cars on the road, while also helping to end the cycle of hyper-exploitation that we are seeing in the minicab sector.
"Despite this setback, this isn't an issue that will simply disappear for the mayor. Drivers are feeling the impact of this policy now more than ever and are fully committed to continue fighting back. Our members are now busy making calls, handing out flyers and organizing in their communities so that we can continue fighting. There is a mayoral election next year and we will make sure that drivers' voices are heard."
The mayor of London's office said that the decision to charge minicabs was lawful.
A spokesperson said: "The IWGB recently lost their Court of Appeal challenge, with the judges stating that the removal of the Private Hire Vehicles Congestion Charge exemption in April last year was 'justified by the legitimate aim of reducing traffic, congestion and pollution'."